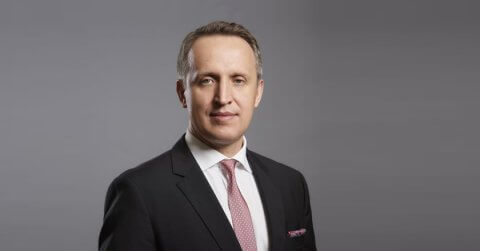 By: Wojciech Bajda, Managing Director, Public Sector Middle East and Africa at AWS
No one would argue that 2022 has been a challenging year. One constant is the ongoing evolution of technology, innovation, and growth of cloud computing, and it's not slowing down any time soon. More and more organisations see how cloud can accelerate their operations, competitive agility, and ability to innovate. Moreover, the Middle East and Africa overall needs to create and fill some 300m jobs by 2050 should it achieve Vision goals[1], including the respective Vision 2030 lead by Saudi Arabia, Qatar, and Bahrain; Kuwait Vision 2035, Oman Vision 2040 and the ambitious UAE Vision 2071. Yet currently, in the GCC alone, the most significant barrier to technology adoption is the shortage of skilled talent to advise on and implement cloud services.
Organisations undertaking cloud must see the correlation to investing in their people. While operating plans for 2023 are being tightly evaluated considering economic uncertainty, those that invest in their people—especially in these times—will find the return is well worth their investment. A recent study from Forrester Research found that organisations that train their people in cloud skills achieve a 100% return on their investment (ROI) within six months, and 234% ROI over three years. And organisations that have a workforce with advanced digital skills are generating innovations (or products and services) that raise the annual global gross domestic product (GDP) by an estimated $6.3T by boosting the income and productivity of workers. As we move into 2023, we're seeing some strong signals of how cloud skills training will benefit any organisation.
IT investments and the skills you'll need
If your organisation has already made the move to cloud, or you're thinking about it, you may be experiencing the effects of the shortage of talent with advanced cloud skills. There are five million cloud jobs unfilled, and cloud computing roles top the list of most challenging-to-fill positions. Moreso, until 2026, the cloud services market in the UAE alone is expected to grow in revenue at a 17% compound annual growth rate (CAGR)[2]. The opportunities are just immense. We even expect technologies such as artificial intelligence and machine learning, edge computing, virtual cloud desktops, serverless computing, automation, hybrid cloud, SASE and cloud disaster recovery to be shaping the future of cloud computing at double speed by 2027[3].
So, if you are looking for cloud talent, chances are you are well aware of the accelerated opportunities fostered in the UAE in particular. The best strategy is to focus on building the skills of your current workforce. According to Skillsoft's IT Skills and Salary Survey 2022, cloud computing tops the list of investments, followed by cybersecurity/information security, AI/ML, Infrastructure and Systems, and Data Analytics/Data Management, and Data Science. It makes sense that these mirror the staff training that decision makers prioritise: security, data analytics, developer tools, and dev ops. Your organisation's technology investments likely look similar for 2023. If so, take a closer look at your current staff's skill set across these areas and ensure you have a training plan to meet your goals.
Retain advanced cloud talent by investing in training and certification opportunities
If training isn't already in your operating plan for 2023, ask yourself if you can afford for it not to give in to the regional and local talent shortage. Within AWS Skill Builder, among other resources, there are ample training resources to help you offer robust continued development opportunities. The alternative could be a longer waiting period to fill open positions, delays to delivering innovations, and operational inefficiencies. Make it your organisation's goal to invest in your top asset: your people. Offering opportunities for skills training can lead to higher employee satisfaction and retention. Additionally, when you take a step further and fund your employees' certification exam fees, employees are less likely to seek employment elsewhere. Luckily, here in the UAE there is a huge pool of tech professionals looking for a new challenge.
Lean into early career talent to future-proof your organisation
We know it's not as easy as snapping your fingers to fill your skills gaps, but doing so could be a means to relieve your staff's workload burden. With advanced cloud talent driving salaries ever higher, another approach is recruit early-career talent. These individuals come armed with basic cloud skills, plus industry certifications, and are ready to take on technical support, troubleshooting, QA, testing, and remediation work. Starting new hires out with these types of tasks helps them gain mastery of the overall tech stack, sets them up to progress in their careers, and before long, they are ready to take on more complex and challenging work overtime. And ESG (The Talent Stack report) found that 90% of organisations that invested in early-career talent have seen positive ROI. Early-career talent are motivated to learn, easy to upskill, and achieve "time to value" in about half the time as an expert-level hire. Simply put, early career talent can help you innovate and increase revenue enabled by cloud and retain tenured talent.
Employees and leaders alike value integrated learning solutions
There has recently been a lot of talk over the value-added proposition set out by investing in work-life integration strategies. We all saw the alarming values that came out whereby 50% employees in the region struggle with work-life balance. Away from the jargon and towards productive outcomes, employees experiencing a higher quality of life were those met by ambitious professional development schemes.
So, hopefully now you're looking at your operating budget for 2023 and carving out resources to train your staff so as to make this trend last, and so it may trickle up to the overall company's long-term growth. But where should you invest? Look no further than virtual instructor-led training (VILT). Before 2020, most of the live training was delivered in person. But as the world of work changed, so too has the delivery of virtual training, with sophisticated approaches heightening the learning experience absent a physical classroom environment. Learners and decision makers alike agree that the VILT format is extremely effective, increases knowledge retention, and is more budget-friendly, eliminating travel costs. Given this, VILT will increase in availability and consumption in the next 12-24 months.
A good example is First Abu Dhabi Bank (FAB). Serving as the largest financial institution in the UAE, and ranked as #2 in the entire region, FAB has undertaken a remarkable leap to cloud to continue and even anticipate the needs of some 3 million+ customers. In fact, it took just two years for FAB to pioneer a Skills Guild and become a lead example at a local, regional and global level. By investing in its people and culture, FAB succeeded in providing more than 3500 students with cloud skills across 60+ cloud services (when prior to this there were none), and 70 AWS certifications were handed over, resulting in projects now being completed 40% faster. These are remarkable numbers that show that from Zero to Hero is a reality for the cloud.
Certifications continue to add value to the organisation
Industry certifications help you distinguish high calibre talent, and in 2023, we'll see more organisations invest in building their bench strength by investing in certifying their staff. According to ESG, certified staff put the organisation in a better competitive position to succeed. Whether your organisation plans to, or already invests in helping your employees get certified—and favourably regards candidates who hold industry certifications—you'll see a boost to your organisation's productivity, innovation potential, and employee retention.
Training non-tech employees
With the growth of cloud no longer isolated to the IT department, leaders are increasingly building cloud fluency across their organisation, from finance, to sales, human resources, marketing, and even administrative staff. Volkswagen, for example, invested in strengthening its employees' cloud knowledge and skills using a cloud-centric framework. This resulted in reduced time to market and improved cross-team collaboration. "AWS Training and Certification helped us transform as a company by defining a path where business and IT came closer together and everyone understood the need to provide better and faster solutions for our customers", commented Stefan Klünker, Global Product Owner, Volkswagen Financial Services.
Take the next step
No matter where you're at in your cloud journey – if you're making a business bet on cloud, this is your year to go all-in on your people's skills to take you into your future confidently.
[1] https://www.agbi.com/analysis/mideast-paying-premium-to-address-tech-talent-shortage/
[2] https://www.researchandmarkets.com/reports/5635410/uae-data-center-and-cloud-services-market-outlook?utm_source=GNOM&utm_medium=PressRelease&utm_code=tqtwbh&utm_campaign=1753297+-+UAE+Data+Center+and+Cloud+Services+Market+Outlook+2021-2022+%26+2026+-+Rapid+Digital+Penetration+with+Increasing+Investments+to+Meet+the+Rising+Demand+for+Data+Storage+and+Cloud+Services&utm_exec=chdo54prd
[3] https://www.gmiresearch.com/report/uae-cloud-computing-market/