Jacob Chacko, Regional Director – Middle East, Saudi & South Africa at Aruba, a Hewlett Packard Enterprise company, took the time to talk about their focus for GITEX 2021, the evolution of the hybrid workforce era and the challenges to be expected when dealing with network security.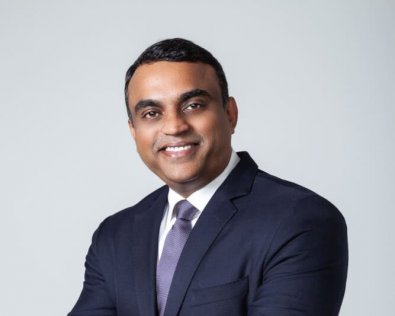 GITEX 2021 is focused on how technology is making the world more connected. What's your take on where technology is headed today? What are the key trends?
Last year, businesses and the economy were rescued by a raft of communication technologies developed over the past 40 years, ranging from security, cloud connectivity, to managed and supported applications over the network. Today, the four trends outlined below can provide CIOs and IT leaders with the tools to be better equipped for navigating the unpredictability of today and beyond.
The rise of the hybrid workforce and how that will evolve during and after the pandemic – Now, CEOs and their boards are thinking about lessons learned from the pandemic to make networking, security, and the overall IT programs they oversee more flexible and dynamic. As a result, IT has a seat at the table in pushing forward ambitious forms of digital transformation, even accelerating existing planned transitions, emboldened with how the workforce has adapted to what has become known as the "new normal." The hybrid workplace requires network intelligence and cloud-native capabilities to keep workers safe and productive
The changing role of network security integrated across the fabric of the network – Security Must Be Viewed Dynamically – from Endpoints, to the Edge, to the Cloud. With the maturation of the cloud and the growth of edge networking with its myriad endpoints – all accelerated by the explosion of IoT – how security is defined and implemented is now becoming part of the network architecture, and not some bolted-on component of the enterprise IT environment. With the rise of remote working and the hybrid work environment, CSOs and CIOs are clamouring for a connected security approach. Zero Trust network architecture solutions will remain a core piece of effective security with traditional IT workloads moving out of the Edge into either the cloud or SaaS environment. The vacuum left behind is eventually going to be replaced by OT/IoT specific workloads at the Edge. Furthermore, with the implementation of 5G, the networking architecture must contend with multi-access edge compute (MEC) workloads – both private and public – all the more requiring dynamic approaches to security policy that must evolve beyond the user-centric workflows that Zero Trust is primarily optimised for today.
Graduating from uptime networking metrics to user satisfaction metrics, examining networking holistically as part of the broader IT technology stack – Networking and security teams are now focused on dynamic experiences that end-users want and expect with the services and applications they choose to use for improved productivity. Instead of asking just what kind of devices are connecting to the network, they are also required to focus on maintaining flexibility and agility while minimising risk. The goal of network control goes hand-in-hand with business agility. By applying the appropriate security measures, CIOs can better facilitate this increasingly dynamic IT environment. Ultimately, CIOs want insights beyond the network itself and into availability and performance applications that the users and business leaders care about.
Staying the course in implementing automation in networking operations, despite challenges posed by the LAN, WAN and Cloud – The Edge (both LAN and WAN), is a chaotic environment because changes are triggered by factors that are not totally within IT's control – namely human and device behaviour patterns that are constantly changing. There is a big need for leveraging AI and machine learning models to sense changes as soon as they occur and respond to the ones that seem persistent, even if for a short period of time. The maturity of deployed solutions that provide this learning component of automation at the Edge will improve significantly. There will also be significant progress in combining these with APIs and other automation tools that will deliver on the promised efficiencies and insights that IT leaders crave.
How are you making your presence felt at GITEX this year? What can we expect?
Aruba will be exhibiting under the theme 'Your Journey. Your Edge'. Today, more data than ever is generated at the Edge. Legacy networks are unable to cope with the massive amounts of data and decisions required in near real-time. Network architecture needs to utilise Artificial Intelligence in order to be predictive. That's where Aruba ESP comes in. It is the industry's first platform with an AI-powered 'sixth sense'. The solution is designed to unify, automate, and secure the Intelligent Edge and help organisations harness its immense potential.
Aruba will demonstrate its latest technologies addressing the digital transformation needs of regional enterprises including:
Edge transformation in action: New Aruba ESP use cases will be demonstrated across healthcare, education, hospitality, finance, manufacturing and retail.
Unified Infrastructure: The COVID-19 pandemic accelerated digital transformation but created operational complexity for businesses. The company will showcase how its unified network simplifies network operations and boosts IT agility.
Edge-to-cloud security: More remote workers mean more applications in the cloud. Aruba will discuss starting a SASE (Secure Access Service Edge) journey with WAN and security transformation.
AIOps: Event attendees can discover Aruba network's sixth sense – one that automatically monitors and fixes Wi-Fi, wired and SD-WAN environments.
As-a-service: Aruba executives will explain the company's flexible consumption and financing options, to easily deploy new networking technologies in times of change.
An area of focus for the company at GITEX will be on its EdgeConnect platform – an SD-WAN edge solution. The technology is built for today's edge-to-cloud enterprise and delivers the highest quality of experience for users and IT, no matter where applications reside. Aruba enables enterprises to build a modern WAN that drives maximum value from cloud and digital transformation initiatives with a self-driving network that learns and adapts to the needs of the business.
Aruba will also showcase the company's 630 Series Access Points (APs) – the industry's first enterprise-grade Wi-Fi 6E solution. The benefits of Wi-Fi 6E are clear and, alongside other important networking advancements, it is set to enable businesses to become more connected than ever before. Aruba's WiFi 6E technology will enable businesses to dispense with sluggish connections and poor user experiences, and replace them with powerful, high-speed networks.
With organisations looking to lower their risk during uncertain times, Aruba executives are keen to discuss Aruba as-a-service and Aruba network as a service (NaaS) options that offer business and IT leaders greater visibility, control, and flexibility across hardware, software, and management operations. The pay-as-you-go budgeting model respects today's organisational imperative of guarding the bottom line.