Gautham Raj, Head Enterprise Systems & Services at Jumbo Group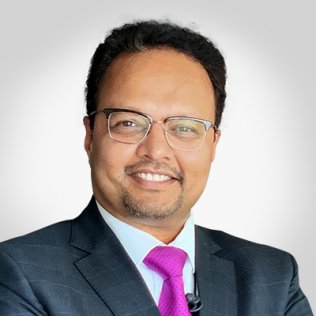 Working from home has been a part of the work culture in many parts of the world, but in the Middle East this was not an accepted mode of operation excluding a few multi national organisations. The main reasons for the lack of adoption of this mode were both cultural and technical.
In this part of the world, a preference for face to face meetings was apparent for years. Also, trusting employees' productivity when they are working remotely was always a controversial issue. When it comes to technicalities, the lagging behind in adopting technologies that aid in embracing remote work was an issue in the region. Most organisations had only begun using tools like Zoom and Microsoft Teams only when it became a necessity. The importance placed on paper based workflows and physical signatures all added to the barriers to embracing remote working. The benefits of working remote are now very clear to all the orgnisations irrespective of size and sector. People have been forced to familiarise themselves with the tools, and we believe significant improvement in productivity and work life balance will drive the adoption of hybrid working culture.
Embracing the hybrid model is in the best interest of the business
We have already seen in the US how different companies in the tech sector are struggling with attracting talent due to the office work culture they are imposing. Organisations may stand to lose out on attracting new talent, and even keep their current employees, if they do not embrace the hybrid work environment.  US tech companies are seeing this stark reality where attracting talent into organisations with compulsory in office work culture is becoming a challenge. Given that attracting talent will be the single most important factor in driving the culture, organisations will lose out against competitors if they do not embrace the hybrid work environment. Meaning companies will ultimately lose out on productivy gains and the cost advantages associated.
Organisations that have adapted are seeing the benefits across work stream
Aspects of the workplace have become digitised to create stronger workflow management systems which not only help with the workful and approval process but also archives documents for ease and retrieval. Organisations have realised that employees are easily reachable, internal meetings are far more productive, and customer and vendor meetings have become easier and more efficient as well. What companies can do to support the new model is assess their workflow needs and then look at how to support their employees to ensure productivity. With the creation of the smart home, we can help corporate clients and their employees achieve a productive environment such as stronger network capabilities and training to ensure the transition from physical working spaces to work from home is achieved. Such implementation can ensure a smoother workflow across functions.
Creating the right home set-up to ensure productivity
Offices have a stable wireless network, but the home situation is strained. If you are a family, you have two people working from home, kids doing online school, plus streaming entertainment all fighting for bandwidth. These Wi-Fi systems were never meant to do this kind of multi-tasking. When employees work from home, if the Wi-Fi at employee's home is down or slow, it impacts the productivity of the organisation. The need to ensure that there are robust IT devices and infrastructure at home of employees is something that needs to be taken care of as we ease into hybrid models of work. The role of IT in organisations have always been to ensure "uptime" of IT assets in the office to guarantee productivity. We at Jumbo have had the unique combination of implementing and supporting robust IT infrastructure at enterprises and homes for several decades. We also have a robust support organisation to support this infrastructure remotely or physically at both office or home.
Remote issues can be alleviated with the right IT support
The whole job of the IT Department is to ensure productivity of their workforce, with employees working from home their job went from managing in-person office issues to servicing employees across a remote network. Being able to quickly and easily connect with remote workers to resolve staff issues can make a huge difference and save on productivity and costs.  Intel is a partner of Jumbo who launched Intel vPro which helps IT departments support staff issues remotely. Now IT can guide users over the phone and access the PC to fix it. Jumbo offers a managed service, and we offer this for a number of large enterprise clients in the market today. The expertise gives us a unique position in the marketplace to support companies with the hybrid model.
Enterprises must champion the value of the remote hybrid model to maintain longevity
Organisations should adopt online or blended meetings culture as first priority over physical meetings. We already see a number of clients working with us to convert their physical meeting rooms to include integration with their online tools. The digitisation that we saw of documents and e-signatures should continue and companies should ensure they don't revert back to the paper culture,with Dubai Government leading the way with paperless initiative this will become the norm. We have partnered with Docuware and Syngrafii to bring solutions to our clients that will automate the entire workflow process, and we were also able to integrated this with Dubai pass.
We are surely approaching light at the end of the pandemic tunnel as countries get closer to the easing of lockdowns and social restrictions. Simoultaneously, many organisations are starting to look forward to welcoming employees and clients back to the office. While working from home was initially a reactionary solution to the COVID-19 pandemic, now that it has demonstrated its value, we think it is here to stay.