The retail segment in the region is growing at an escalating scale. According to a Dubai Chamber of Commerce and Industry report, retailing in UAE alone is expected to reach AED 200 billion by 2017. Reseller ME explores how retailers can develop a strong loyalty programme to differentiate from stiff competition.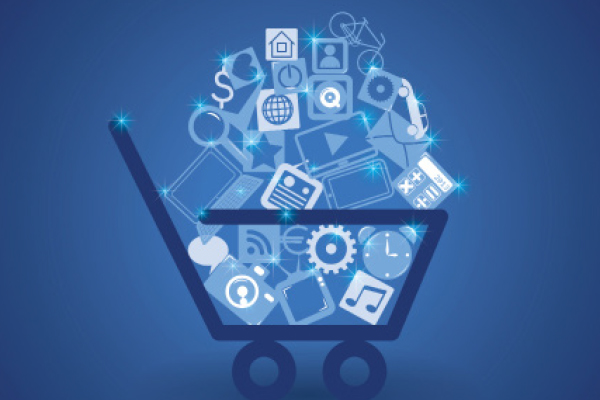 'Customer satisfaction and retention', while sounding like pretty straightforward terms, are in fact quite challenging to achieve.
The regional retail market is burgeoning at a high rate and the UAE market alone is expected to grow by five percent on average year-on-year as per recent reports by Dubai Chamber of Commerce and Industry.
Retail has been one of the biggest factors of economic growth in the Middle East and the reasons behind that includes rising population and urbanisation, expatriate wealth, strong household consumption, modern retail concepts, as well as a thriving tourism sector, says, Rohit Bachani, Director and Co-founder, Merlin Digital.
He says, "Middle East markets continue to attract an increasing number of international retailers, competing with established global retail centres. Retail companies in the UAE are at the early stages of development.
"However," he adds, "the progression of Internet retailing in the UAE is already far ahead of other larger countries such as Saudi Arabia and Egypt, where the channel continues to account for only a marginal proportion of total retailing value sales. We believe as consumer confidence increases, spending on retailing will also register an upward trend."
In the UAE, D-Link, the networking vendor, works with all major retail stores and is fostering relationships with existing retailers and recruiting new retail partners in the remaining GCC countries.
Sakkeer Hussain, Sales and Marketing Director, D-Link Middle East and Africa, says, "The retail industry is promising, which is a byproduct of the fast-paced technology advancements and the ever-increasing need of consumers to stay connected to the Internet, be it via mobile devices such as tablets and smartphones, or the emerging trend of IoT. Home automation requirements are also increasingly playing an important role for the retail segment growth."
One of the ways to help grow retail sales is to have a strong loyalty programme to attract and retain customers. Loyalty programmes are known to enhance growth and boost brand reputation. However, regional retailers need to look at developing loyalty programmes that offer true value to customers. Today there are several retailers who work on a points-based loyalty programme, which are not as effective as it should be as customers only see the benefits at a much later stage.
Bachani says, "Programmes offering only core rewards are considered dated and old-fashioned. Loyalty programmes that offer a mix of reward points, discounts, and gifts are likely to be more attractive to customers. The Middle East is a shopping-friendly region, and members want more choice of rewards in their redemption programmes."
The company's Merlin Rewards Program was launched a year ago. Through this programme, it offers customers reward points for purchases, referrals and reviews. Customers can use the reward points to get discounts on their purchases.
He says, "As of now, the programme has been successful in terms of reach and engagement. However, it's still in the development stage, and we have been adding new features to attract more customers."
D-Link runs programmes with retail partners, which varies from country to country.
"Obviously cash-back schemes, where the customer gets instant rewards, are high in demand," says Hussain. "The loyalty programmes have been offered by a plethora of hypermarkets and retail chains and it's become apparent that discounted items belong to the main attractions for end customers. All our programmes are specifically tailored to the needs of the respective regions."
Customisation is an important factor when it comes to developing loyalty programmes.
"People are looking for more benefits, discounts and rewards. Every country and region is different, so when customising the programmes, we have to bear these versatilities in mind. The loyalty programmes keep changing and we continuously add new benefits including bundle offers and other incentive initiatives to fulfil our customer's expectations," he adds.
Businesses across the globe strive to offer their customers loyalty programmes to engage them for higher profit, says Niranj Sangal, Group CEO, OMA Emirates Group.
"In order to keep customers engaged with greater consumer experience and value, the company's new Market Place Solution, 'Bazaar', increases the opportunities for loyalty programmes and allows them to go beyond the standard models available.
He adds, "It enables businesses across a range of verticals to provide numerous benefits for customers as well as for themselves. The greatest advantage being that customers can avail of their points across multiple outlets including airlines, supermarkets and entertainment, and are not restricted to redeeming points within the same store or chain of stores."
One of the challenges retailers face when developing a loyalty programme is the large investments around it.
Agreeing, Sangal adds, "Most organisations find it difficult to allocate budgets for loyalty programmes. Market Place Solution 'Bazaar' provides a ready platform for them to be able to get on-board seamlessly and develop their loyalty strategy effectively. More importantly, each organisation is able to address customers across the entire platform and are not restricted their own customers."
According to Bachani, a well-thought-out loyalty programme has the potential to transform a business into a customer-centric profit machine.
"Not only would a good programme focus on customer retention but also customer lifetime value and profitability by means of long-lasting customer relationships. It is a popular misconception that so-called 'loyalty programmes' can buy true loyalty—or even repeat visits—in any lasting way.
He adds, "You need to focus on acquiring data, not just repeat visits. Learn more about your customers—who your most profitable and least profitable customers are, what they want, and what changes or offerings would be most likely to make them truly loyal."
It is critical to build customer relationships based on relevance. Very often, customers are bombarded with irrelevant marketing, which instead of garnering loyalty might backfire. It is important to know your audience and investments should be made by retailers in this regard. Today, while some retailers have employed data collecting tools, not enough action is taken after analysing the data.
"A successful loyalty programme should attract new customers to the business. How effectively it does so will depend on how exciting and how valuable the rewards seem to be to the target audience," adds Bachani.
Retailers need to evaluate their current programmes and identify if actual value is being added to the overall business. Moreover, loyalty programmes should be constantly updated to ensure it is in sync with market developments and it is what the customer wants. In the long run, customer satisfaction and happiness will be the difference between a successful retailer and one who is not.