Attributed to: Atul Joshi, EVP-Distribution Business Vertical, Jumbo Distribution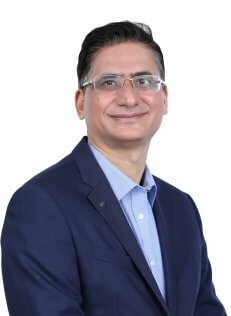 We all witnessed a great disruption during the pandemic, impacting supply chains and the way we have traditionally conducted business. Logistics and distribution were already shifting away from traditional analogue processes to digital, but the sudden growth in e-commerce, and the need for greater transparency and control to manage disrupted distribution schedules, the pace of change has accelerated. As the needs of customers evolved and the environment shifted, we quickly realised the pivotal role that digital technology would play as consumers embraced online shopping.
This is reflected by the fact that digital businesses experienced an exponential increase during the last 18 months as well as a shift in distribution processes globally. For example, E-commerce has grown in popularity while Last Mile Delivery (LMD), propelled by technology, is now more important than ever before. As consumers chose online shopping or were unable to visit physical stores, e-commerce became the primary retail channel, and retailers have had to expand the options they offer to customers
As a result, LMD and logistics have become critical factors in helping to keep our business running and supporting our partners. Jumbo Distribution has focused on customer service through traceability, live tracking and safety measures. We have seen a significant increase of these service offerings compared to before the Covid-19 pandemic.
This is where Jumbo Distribution's strong base gives us an advantage over our competitors. We already have a robust presence across the country and although most people tend to focus on Dubai and Abu Dhabi, we are also present in the other emirates as well. What's more, unlike many of our competitors that only offer delivery, we also provide value-added services including installation and servicing. This holistic approach helps to foster a far closer relationship with customers who are more likely to use our services in future.
By utilising state-of-the-art software and technology, Jumbo Distribution has developed its own eco-system of infrastructure that provides best-in-class services at the best possible value to the customer. Jumbo Distribution is not and does not aspire to be the lowest cost option, instead our primary aim is to offer the highest level of customer satisfaction and value addition in last mile delivery.
The post-pandemic customer demands highly effective services as standard with faster, safer and cost-effective delivery solutions. That is why we have implemented a host of initiatives that not only meet these requirements but exceed them. As such Jumbo Logistics is now an integral element within our business and has become an important component of our value chain to deliver services to customers.
Our LMD and logistics services aim to help consumers by focusing on the highest safety standard protocols at a customer's doorstep as well as through our digital transformation initiative for optimised route planning, real-time tracking, traceability, and enhanced order cycle visibility. We have undertaken such initiatives based on sound business reasons that complement evolving market and consumer trends towards greater e-commerce. By identifying and then moving quickly into this space, Jumbo Distribution is at the forefront of LMD and logistics delivery.
All of these changes are part of Jumbo Distribution's wider strategy to respond to the far greater demand for e-commerce among consumers. The steps taken will enable us to swiftly execute online orders in a safe and cost-effective manner.