The changes in IT landscape dominated the focus of many companies and institutions. To be able to cope with all the developments, organisations must become increasingly dynamic. These changes include the growing acceptance of hybrid and multi-cloud environments, address the evolving cyber threat landscape and the ever-growing importance of data. These developments will also affect the channel landscape in 2022 and beyond. What should channel leaders consider?
No periodic sale cycles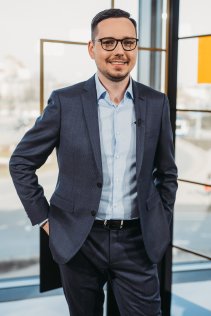 An inevitable effect of the shift to the cloud is that channel partners must implement different business models. Of course, it remains important to spot and close opportunities. But the shift to the cloud means a shift to subscription models. And with that, monitoring active usage becomes essential to prevent churn. Wojtek Życzyński, Channel Director, EMEA Emerging Markets at Citrix, said, "By constantly monitoring the use of the implemented systems, you as a partner are able to identify where new tools can offer added value, or where existing tools can be used more effectively".
From catalogue to marketplace
The shift to the cloud is not only changing the way partners address the market. The buying behaviour of users is also changing. When they start thinking in the language of (multi)cloud, it is more and more about ecosystems: who does what in my environments? Which possible blocks do I build my systems with? Marketplaces will become more important and will finally drive away the product catalogue. Not only vendor marketplaces, but also partner marketplaces. These marketplaces revolve around the expertise and niche of the channel partner and how well they can meet customer demand with their selection of solutions.
Knowledge is still key
In-depth knowledge of customers' business operations is becoming essential because the future of channel sales is a constant interplay of monitoring and advising. This advice goes beyond specs: HR and business teams have become as important stakeholders as the IT department. This means that channel partners must immerse themselves much more in their customers. But it also means that they must know their limits: the world of IT is so complex that successful partners must make choices as to which technologies they are going to focus on. Życzyński sees an important development to take advantage of here: "In the future, that's where the distinctive power for channel partners lies – the same approach to consulting and solution orientation but based on different building blocks and surrounding services".
Joint acceleration
To remain future-proof, partners and vendors must work closely together to support customers in their challenges. Long-term cooperation is becoming the norm, in which the added value of solutions must be continuously proven, and active use is becoming the measure of success in channel sales.