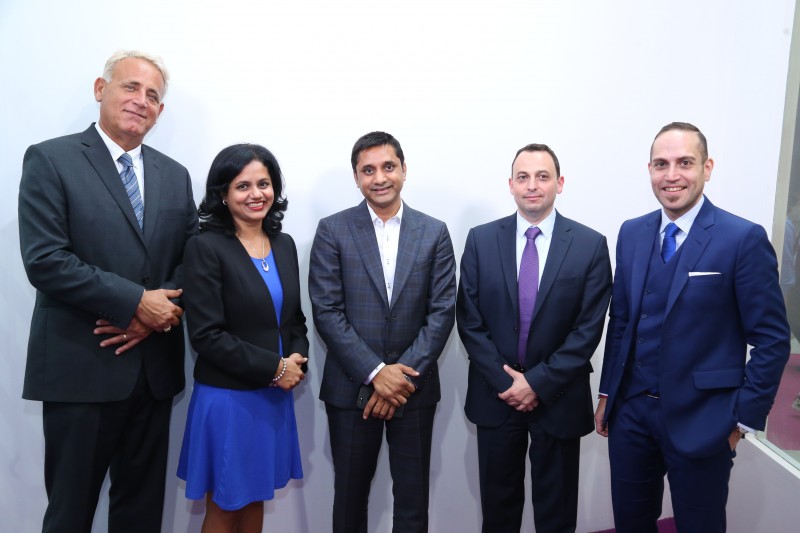 Global enterprise software firm Micro Focus has completed its merger with Hewlett Packard Enterprise's (HPE) software business in September 2017. The company has partnered with the niche regional VAD Spectrami to deliver its solutions to the market. Micro Focus' Marwan Shanti, director channel for Emerging Market and Neeti Rodrigues, regional director for Enterprise Security Products along with Spectrami's Anand Choudha, president and CEO, and Anas Handous, director for Global Alliance, shed light on the vendor's channel strategies for the Middle East region.
Can you elaborate on Micro Focus' channel strategy for the region?
Marwan Shanti: Post the spin and merger of HPE's Software Business, which was successfully completed under the Micro Focus umbrella, we are now in the process of integrating both channel programmes. We are keen at harnessing the investment of our partners and distributors from both sides. However, during FY 18, we will keep both programmes running from legacy Micro Focus and HPE Software. By November FY 18, we aim to have one consolidated programme for our combined partner community. In the meantime, we are encouraging partners from both sides to register on portfolios from either Micro Focus or legacy HPE Software. Our objective is to have a consolidated and synergised plan in place during 2018.
What is the go-to-market strategy for Micro Focus?
Neeti Rodrigues: Our go-to-market strategy will continue to stay focused on our niche offerings. We will be investing heavily in our partners and customers. We believe we are much stronger together as we now boast a broader portfolio from both security and the rest of Micro Focus' offerings' point of view. We are a 100 percent channel-focused company and we will continue to have better integration, support and professional services for the region.
How does the addition of Micro Focus strengthen Spectrami's existing portfolio?
Anand Choudha: Micro Focus brings in the additional breadth into our product portfolio. Spectrami has been known for several years for bringing in new and specialised technologies to this region. As we have developed a reputation for working as consultants with our partners and customers, they have always come back to us for more. With Micro Focus, we are able to build the portfolio of solutions across cybersecurity, information management and Internet of Things among others. Micro Focus is a valuable addition to our product portfolio and gives us more reasons to connect with our customers.
How is Spectrami enabling partners to sell Micro Focus effectively?
Anas Handous: We have already set in motion a strategic plan and have started to enable our partners in terms of technologies across Micro Focus' portfolio. We have events and roadshows running across the region to introduce Micro Focus' offering to our channel partners.
Do you have any message for your partners?
Anand Choudha: Our portfolio of solutions will continue to be stronger and better. Partners who are looking to align with us have been requesting for a wider product portfolio and the addition of Micro Focus allows us to cater to that demand. We are certain that we will have more opportunities for our customers with    new technologies.