Kathleen Mitford, Corporate Vice President, Azure Marketing at Microsoft believes that digital transformation cannot happen without security transformation – and highlighted how the US tech leader invests $1 billion every year on security R&D in a compelling interview with CNME Editor Mark Forker.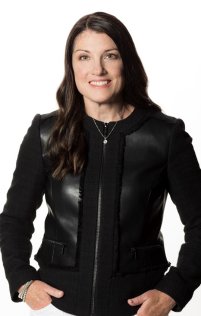 How important has Microsoft datacentres been in fuelling the country's nationwide digitisation program?
Microsoft made the decision to launch datacentres in the UAE because they are pivotal to accelerating digital transformation across the nation and the region. By expanding access to both scalable and resilient cloud services, companies can accelerate their ability to innovate at the rapid pace required in today's business environment.
These datacentres further position UAE as a digital and innovation hub for the region, increasing the country's competitiveness.
Even before the pandemic, we were seeing an acceleration of digital transformation in the UAE, and during the crisis, it understandably heightened. We've also seen that while business continuity tools such as Microsoft Teams may have been the catalyst for cloud migration in many cases, organisations have begun experimenting with other digital transformation technologies such as AI and IoT.
Throughout this transitional period, the country's leading organisations such as DP World and Abu Dhabi Digital Authority have optimised their operations by scaling remote working for their employees safely and securely.
Between 2020 and 2024, it is estimated that the Microsoft Cloud ecosystem, including the activities of our partners and cloud customers, will create 69,000 jobs in the UAE, including 16,000 skilled IT jobs, all while generating around $27 billion U.S. dollars in revenue for the economy.
Microsoft plans continued investment in the Middle East with new services, expansion, and the launch of an Availability Zone, which will allow greater reach and opportunities for organisations to improve their cloud capabilities.
Can you tell us more about the investments Microsoft are making to ensure their datacentres are resilient and secure?
Microsoft believes digital transformation cannot happen without security transformation. Security is top of mind for us – we spend over $1 billion a year on security R&D and employ over 8,500 security professionals – and we're committed to partnering closely with our customers to address any security concerns.
We also encourage every organisation to adopt Zero Trust approaches, implement least-privilege access, and prepare for a password-less future.
In acknowledgment of the pervasive regional skills gap in the cybersecurity field, Microsoft introduced new skilling programs last year. And on the technology side, we analyse more than 75 trillion threat signals daily, engage with hundreds of thousands of customers, and employ thousands of security experts.
We are the only multi-cloud security provider, having extended the native capabilities of Microsoft Defender for Cloud, to offer protection for the industry's top three platforms: Azure, AWS and GCP. Microsoft Defender for Business helps SMEs defend against cybersecurity threats; our Surface devices are designed to keep workers safe in hybrid-work environments, and we continue to invest billions of dollars annually in security.
What do you foresee to be the next evolution when it comes to cloud technology and datacentres?
When the pandemic forced organisations to accelerate cloud migration, it was all about, 'how do we keep our businesses operating and productive while remote?' As companies have stabilised and stakeholders have an increased confidence in the cloud, they are now able to ask, 'how do we use the cloud to transform how we do business?'
This is where the possibilities of using the cloud to reinvent business models and explore new technologies emerge, such as 5G with IoT and AI-powered predictive analytics or using mixed-reality devices such as HoloLens 2 to enhance collaboration in field services.
On the datacenter side specifically, hyperscale datacenters are hyper-efficient and for Microsoft, that also translates into significant environmental sustainability benefits. We will be not just carbon neutral, but carbon negative by 2030.
By then we expect 100% of our energy, 100% of the time, will be from zero carbon sources, we will replenish more water than we use, and our datacentres will achieve our zero waste goals. In fact, we expect to be so efficient that by 2050 we will remove from the environment all the carbon the company has emitted directly or by electrical consumption since Microsoft was founded in 1975.
How excited are Microsoft by the opportunities that exist in the Middle East, particularly in Saudi Arabia?
Microsoft's mission is to empower every person and every organisation on the planet to achieve more. Our broad approaches to skilling, digital transformation, cybersecurity, and support for start-ups, as well as our work on the ground with specific industries, is all part of our commitment to sustainable economic growth that leaves no one behind.
In Saudi Arabia, we see boundless ambition in Vision 2030 and the National Transformation Programme and are encouraged by how prominently digital technology is featured in the economic visions of the regional governments.
We see ongoing smart city initiatives like Neom and the Red Sea project and recognise the almost limitless potential for digital solutions within their scope. And we see the government's commitment to sustainability, an urgent challenge that is not only good for the planet but good for business.