Andrew McAfee, the Massachusetts Institute of Technology's principal research scientist, and co-director and co-founder of the MIT initiative on the Digital Economy, told tahawultech.com why he believes the Fourth Industrial Revolution puts middle-aged people most at risk of job losses and why paranoia around tech giants and the way they use our data is irrational.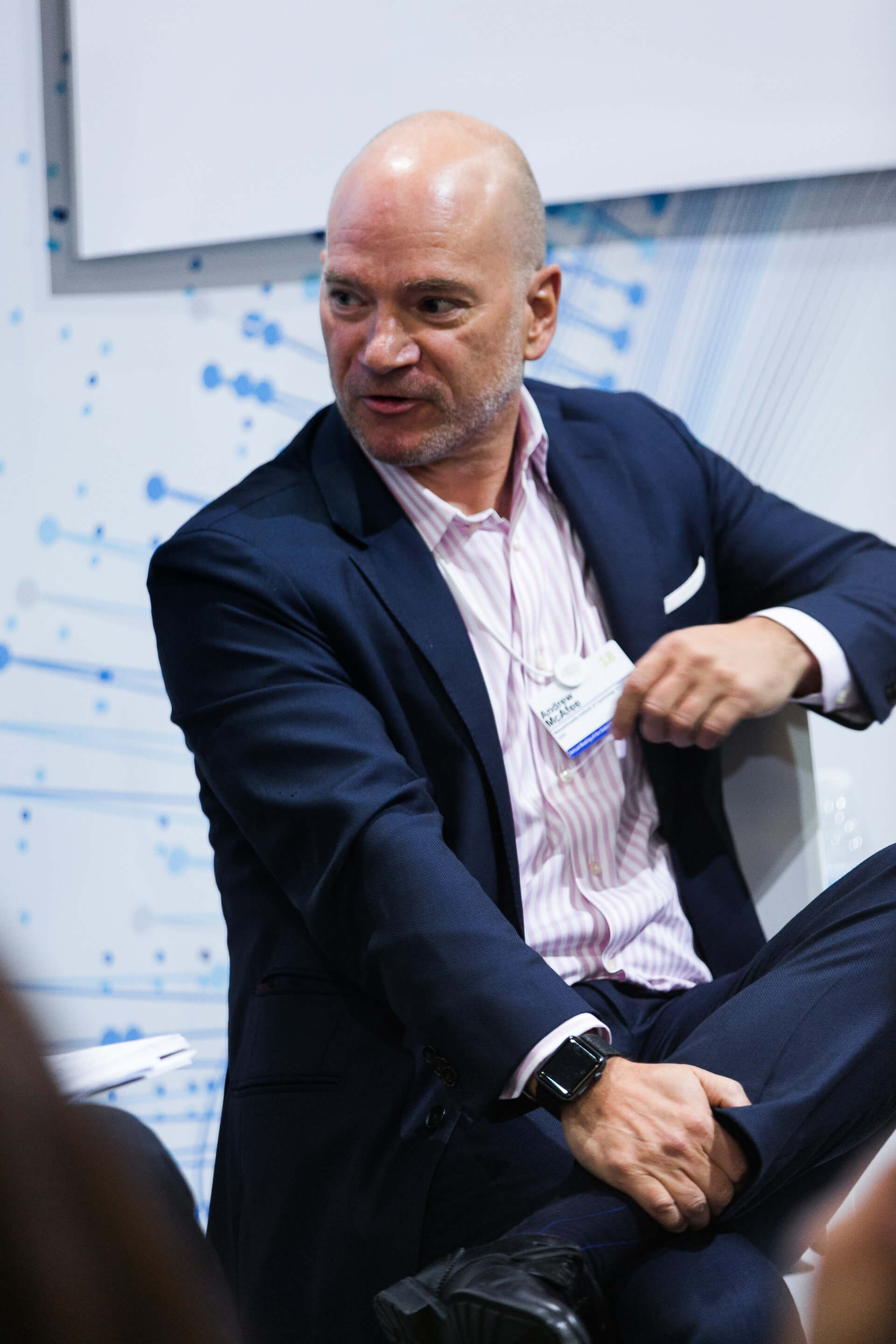 Is there a risk that people of a certain age – say in their forties to sixties – will not have access to the education that they need to remain integrated in a global workforce that is being reshaped by technology?
When I look at job statistics, the biggest challenge that I see is exactly about middle-aged, less formally educated people in the rich world. Data indicates to me that when they get displaced, when they lose their factory job, when the factory closes and gets outsourced, when the job gets automated, they have the biggest problem transitioning into another job.
I'll be honest – I don't know what to do about that problem. I don't have a quick playbook for solving that. It's a vexing problem. That's where we should be focusing our efforts, as opposed to these broader kinds of worries about big tech companies getting too powerful. Let's actually look at the demographic groups and the communities that we know are hurting and put our efforts there.
What are efforts are you able to envisage being made to help this group?
I don't think we know exactly yet. One thing I can imagine is giving immigrant entrepreneurs a visa if they will set up shop in distressed parts of a country. In America, we know that immigrants are amazing engines of entrepreneurship and job creation. I think we do need to investigate how to retrain, reskill and bring people back in. The history of mid-career retraining programmes is not great in general. Let's figure out how to actually do that.
The biggest tech-related jobs challenge is with middle-aged, less formally educated people in the rich world.
What do we currently know about how jobs can be created to run in parallel with the Fourth Industrial Revolution?
One chapter that we do understand is in America, where we have 10 years of investment in infrastructure ahead of us to get us up to a level that's commensurate with how rich we are as a country. That's 10 years minimum of hard-hat, classic blue collar American jobs that we should have but don't right now.
What do you believe is the biggest threat to jobs in the near future, and in the Fourth Industrial Revolution?
The answer to that changes based on each economy. The challenge that we face globally is not about the quantity of jobs – we do not see massive technological unemployment anywhere in the world, even in the most technologically advanced large economy, which is the United States. We don't have a job quantity problem, we have a job quality problem, particularly in the rich world. To me that implies that we need to rethink the educational system and safety net – the things that turn a lousy job into a good job.
In the parts of the world where job growth is anaemic, we need to ask why it is that at a time when the global economy is growing pretty quickly, some countries are falling behind. My very short answer to that very complicated question is in general, the more rigid their environments are, the more trouble they have with job creation. Job creation is a decentralised, very diffuse activity led by the private sector. I would look at how healthy that activity actually is.
Which areas are you researching that you think could spawn job creation?
For one thing, we're going through a huge energy transition in the first half of the 21st Century. It is amazing to me that coal, which has been powering the American economy for the 20th Century, is rapidly becoming uncompetitive, even against unsubsidised renewable energy. It's super clear to me that in a lot of the world, we are going to go through an energy transition. I hope there's more nuclear power, I know there's going to be more wind and solar.
Managed correctly, that is a huge job creation engine because those plants and physical infrastructures don't exist right now around the world. Green jobs can be a major source of job creation. In a lot of parts of the world, infrastructure is not where it needs to be. In America, roads, bridges and airports are in some ways unworthy of an extremely rich country. If we had a properly managed infrastructure plan, that would be an investment in the future of the economy, and would put a lot of people to work. I'm not a free market fundamentalist who thinks that government has no role to play in the job creation engine. It has extraordinarily important roles to play, and in too many countries those roles are being misunderstood.
We do not see massive technological unemployment anywhere in the world, even in the most technologically advanced large economy, the US.
Could the world's most powerful technology companies be considered a force of destruction in the global job market, and in the context of the Fourth Industrial Revolution?
No. I have trouble identifying with job destruction associated with Facebook, for example. I don't see it. It's true that all large concentrations of power demand vigilance, and these are large, powerful companies. They've made some mistakes recently, let's be very clear about that. But that's different from saying that they are huge forces for job destruction, and it's different from saying that they need to be broken up.
What are your thoughts on how citizen data is managed?
Some of these tech companies have mishandled the data they're entrusted with, and that's a problem. I have trouble identifying the other problems that are associated with that huge collection of data. For example, Facebook has not mortgaged my privacy, Google has not blackmailed me and threatened to release my search history unless I pay them $100 a month. These companies realise that they've been entrusted with a great deal of information about all of us, and a great way to ruin their long-term prospects is to mishandle that operation.
In general, with some very important exceptions, these companies have been good custodians of our data. Do I think that they should be forced to make that data publicly available? No I do not. I do not understand the rationale for that, anymore than I understand the rationale for seizing any of the other assets that a company amasses over time. The argument that it would be better if it were public is a lousy argument. I don't think that's true, and I don't think that's a rationale for a government taking Facebook's data anymore than it's a rationale for a government taking a factory away from General Motors and saying it would be better if that were public. I think that rationale is actually communist and I'm just not on board with that.
There's this notion that we should be getting compensated for the data that we contribute. The last time I checked, I think Facebook's annual profits were about $16 billion, which is big, but Facebook has 2 billion users around the world. That's an average of $8 per Facebook user. That is not going to make an economic difference in the lives of most of the people that use it. If we took Facebook's profits away for one year, Facebook would stop existing – people there would just go and do something else with their lives. I don't see the money on the table for us all to be benefiting from the data that we contribute in a meaningful economic sense.