Reseller ME sits down with Dolph Westerbos, Chief Executive Officer, WestconGroup, to learn how services and cloud solutions will lead the evolution in distribution.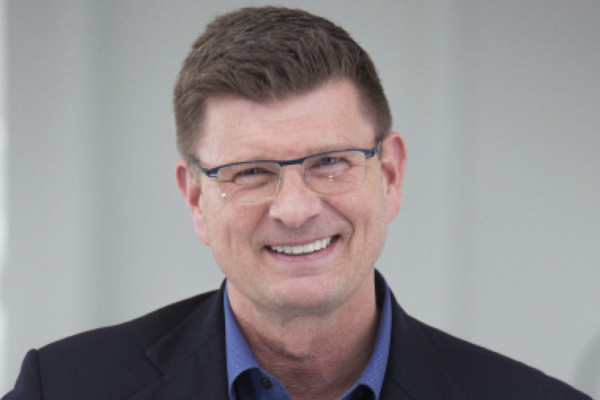 The distribution industry is gradually moving into a more services model as we see the region embracing cloud and virtualisation deployments.
Value-added distributor of security, collaboration, networking and data centre solutions, Westcon-Comstor, rebranded from WestconGroup earlier this year, too has been focusing on its services and cloud journey over the last year.
Five years ago, the company was largely a product-focused business but keeping in line with changing market trends, today it is half way between products and solutions. According to the company CEO, Dolph Westerbos, the evolution in distribution must be around services.
"This has to take place in the distribution of services, digital services and adding services around emerging solutions to help resellers with capabilities that they might not have themselves or don't want to focus on. They also might not have the financial resources to build every piece of the puzzle themselves," he says.
"Here is where our role comes into the picture – to step up the position in the marketplace to help the resellers. In this regard, we have made heavy investments. As a company, cloud too has been one of our business priorities."
The regional market has been increasingly moving towards and focusing on digital transformation in the last two years. But how is the company enabling resellers to remain relevant in the digital era?
"By taking a bigger responsibility around their internal operations," says Westerbos.
According to him, there are two main barriers preventing resellers from making a successful journey into the clouds. The first one is the fear of being disintermediated when an end customer starts to consume IT in a different way.
"There is a risk that they will begin a direct relationship with the service provider and resellers might be unable to see the opportunity for them in the long term."
To address this, the company has constructed a platform called BlueSky, which specifically keeps the reseller at the centre of the on-going digital services lifecycle.
"This way," Westerbos says, "not only will resellers help to facilitate that first transaction, if somebody wants to buy Symantec Backup solution or Azure's compute solutions, but also the complete usage will fall on this platform through them."
Resellers can view all the analytics that happens at the customer level. And every time the customer wishes to make a change such as add new people or a new functionality, rather than going back directly to the service provider, it actually goes through the reseller, via the platform back to the distributor and then to the service provider.
"The reseller is able to monetise every step of the way and has all the analytics to attach services around it. We have ensured that resellers are kept involved through this engagement platform."
The second challenge that resellers face is the complexity to operate in a digital environment. It demands different kinds of billing solutions and systems.
In this respect, the company provides billing solutions on the resellers' behalf. Here it can generate the consumption-based bills with the resellers' logos or put a feed into their systems.
He adds, "Instead of them changing their order entry systems, they can use our systems as a backbone. The same is true for upselling and reselling. The initial contract is often a small one and you can only make money by upselling and cross-selling. Often the resellers don't have the bandwidth to do all that is possible for this. So our call centres allow us, on behalf of the resellers, to call and upsell and cross-sell. This way our resellers can continue to generate more revenue."
How can resellers make money?  How can they stay engaged? And how can they support the operational challenges? These are some of the biggest concerns for resellers today, according to the CEO.
"This is because their expertise is around the technology, around the customer and business case. It is not around how to build or provision or how to monitor the kind of usage – those aspects are really complex. It then becomes the distribution's role to play."
In terms of technologies, Westerbos believes that security will continue to be its biggest growth driver.
He says, "Security has really become the core of who we are as a distributor and we are expanding that."
Traditionally, the company has been offering solutions around network and infrastructure security. It is now expanding that into endpoint security.
"It involves not only endpoint devices but also aspects such as routers and switches, particularly as machine-to-machine and IoT are starting to become more prominent and drives security to the edge considerably. In the coming year, the market will see us rolling out a specific business practice around endpoint security."
Going forward, we will see the value-added distributor investing significantly around reseller enablement, especially in cloud solutions and services as these are the two key areas.
He adds, "Apart from services capabilities and cloud distribution, we are also investing in Internet of Things technology. We are yet to define what our strategy will be in the IoT space as we are in the process of learning. It is definitely a big opportunity and the market will hear more from us on IoT in the near future."
Westerbos' vision for the company is to be an organisation that helps the reseller community "navigate an ever complex IT landscape."
He says, "What used to be a product-focused company has got to become an all-solutions provider organisation. This doesn't mean that we will ever compete with the resellers but instead want to help enable them.
"Our sense of responsibility will increase even further whether it is to do with financing solutions, access to digital consumption models or new services capabilities around new technology solutions. Going forward, I see us as an enabler for the reseller community and a leader in services and cloud."