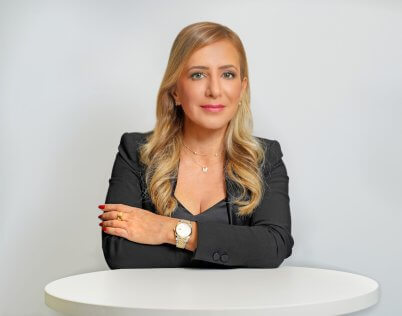 Maya Zakhour, Director Channel Sales, Eastern Europe, META, Iberia & Latin America, NetApp takes a moment to talk about the demands of cloud transformation, Metaverse opportunities and tech trends to watch.
Q1. Cloud is the future. However, it's clear to see that across the region many have struggled with the demands of cloud transformation. Can you outline to us why you believe many enterprises have encountered issues transitioning their operations to the cloud – and what cloud model do you believe businesses should adopt?
A few years ago, many companies thought that the future of IT operations included shutting down their data centres and migrating to the public cloud as part of their efforts to transform, modernise, and differentiate. Organisations are certainly running more workloads in the cloud today, but the on-premises data centre isn't going away any time soon.
Instead, the future (and present) of the enterprise data centre is a hybrid cloud that connects multiple distributed infrastructure environments through a continuous data management plane, with a consistent operating model, on premises and/or in multiple public clouds. And to get the most out of your hybrid cloud, companies want it to enable seamless movement of data between on premises and multi-cloud without the need for any data conversions or application refactoring.
Many organisations are still in the early phases of their journey toward this integrated hybrid IT operating environment and are trying to cut through the complexity and hype to establish a solid, strategic path forward.
To conclude, hybrid cloud flexibility enables organisations to innovate faster, get data security, better continuity, greater reliability, and increased data accessibility and availability on the list of business benefits.
Q2. Over the last 12 months, we have seen more and more mega investments being made in the Metaverse. What are your feelings on the Metaverse – and what opportunities does it hold for stakeholders in the IT and tech industry?
Digital transformation is an imperative not only for IT teams but for the entire world, and the Metaverse is a great example of what can be an aspect of our future life. At the moment, it is still in the early stage. What we are sure is that the data that are required to manage a virtual reality and a virtual environment like the Metaverse will be exponentially higher than any other social experience, so the infrastructure in private public need to be much more reliable and robust than what it is now.
Q3. We have talked about digital transformation and cloud transformation, but how critical is it that enterprises get their security transformation right? Cyberattacks are on the increase, what do you think are the best practices businesses need to adopt when it comes to protecting their organisation?
One of the biggest challenge companies in MEA face is keeping data secure, and it's probably one of the main reasons why the move to cloud is still sometimes timid. Data is the foundation of business today. As such, malicious actors are increasingly focused on accessing and capturing that data. Ransomware attacks, which have risen exponentially over the past few years, can have dire consequences, especially for mission-critical organisations such as hospitals or energy providers. The truth is, the more we are connected digitally, the more opportunity there is for cyberattacks to occur. The best way to mitigate these risks is to take proactive steps to safeguard your data. We regularly speak with customers about securing their data and we encourage them to take as many precautions as possible. We have solutions that can track when inappropriate user behaviours are underway, often a precursor to an attack. In addition, we enable customers to set up regular snapshots and immutable copies of their data, so that they can recover quickly from potential attacks. Most of the precautionary steps are already at our fingertips, and we work closely with our customers to conduct regular check-ups on their data health to stay secure in the cloud.
As ransomware attacks have become a when‑not‑if reality of modern computing, enterprises need to have a cyber resilience strategy in place by taking a data‑centric approach to cybersecurity in order to protect their organisation. NetApp looks at the problem of cyber resilience from the inside out. We combine data protection with data security, so organisations can bounce back from a cyberattack. Even if an intruder manages to breach the perimeter or an insider takes malicious action, the data is covered – because it has protection that's built in rather than bolted on as an afterthought.
Q4. We know that technology is advancing rapidly – and some analysts are predicting a decade of disruption. What is your vision for the future in terms of the tech trends that are really going to drive change and foster further innovation over the next 3-5 years?
Sustainability – ESG becomes a competitive advantage. Green topics are on the rise and enterprises will also become intrinsically motivated to deliver green innovation. One area concerns production processes, which can be made more environmentally friendly with the help of IT. More automation and optimisation, flexible production, testing and planning in software, are all things that reduce wastage. Net Zero targets will become a priority for businesses, and they are impacting corporate decision-making already now. This will result in companies examining not just their own actions but their supply chain, digital and non-digital, as they strive to deliver net zero (carbon emissions) as quickly as possible.
Artificial intelligence starts to permeate all industries. We will see it used in agriculture, food production, fast-food chains and the entertainment and hospitality sector. Agriculture and the food industry, for example, will use it for packing and processing, while other sectors gain most from general automation and the simplification of their processes. One driver is "Tiny Machine Learning." Experts are forecasting a massive increase in AI at the edge, down to very low cost, extremely resource constrained edge devices. Think sensors rather than compute devices. This is another generation of devices that feed the ever-growing edge-core-cloud data pipeline, which industries need to access and leverage to differentiate themselves.
There are a number of technology sub-trends that drive change and innovation. One is Analytics & Optimisation of digital services. E.g., Finops results are much easier to come by as more automation and smarter applications take hold. This results in increases ROI from cloud investments throughout the public and private sector. Another trend concerns production environments. There is a clear move away from applications as companies deliver their services through containerised solutions and microservices.
Q5. We live in the 'experience economy' – and it is critical that businesses get their CX right, or they will lose customers and businesses. What do you believe are the key requirements to be successful in the new digital economy?
Customer experience is a top priority. It's not only the access to technology or investment that guarantees a winning experience, but also the human element that makes the difference. The personal relationship with customers and partners is a major factor of success. We as NetApp are committed to keeping our customers at the centre of everything we do. As companies continue to embrace hybrid, digital and data-driven business in the future, we will continue to leverage our data-centric innovation to bring a broad portfolio of cloud services and business models to customer's data centres and our proven data centre technologies to customers in the cloud. This will enable our customers to manage their own digital business and hybrid cloud IT transformation with NetApp as their trusted partner.
Also, the people that work for a company are a key requirement to be successful. At NetApp, our employees are the most important asset to our business. We listen to them in multiple ways but especially through our quarterly surveys, which enable us to hear about key themes and topics our employees care about. But it's not only about listening, it's also about taking action. Our regular touchpoints with employees have led to us formalising our hybrid approach to work; letting our teams choose what works best for them, whether that means working from home, in the office, or a mix of both, and designing workspaces that best foster collaboration, team brainstorming, learning and innovation. And finally, we know that we must remain agile by trying out new ways of working, learning, adapting, and getting better every day.