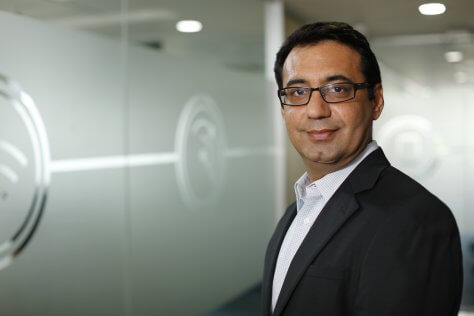 Harish Chib, Vice President, Middle East & Africa, Sophos, discusses solutions to showcase at GITEX and the importance of supporting organisations in the current cyberthreat landscape.
What is your theme of participation at GITEX 2022?
This year, our GITEX theme is 'Cybersecurity as a Service,' which we believe is the future of cybersecurity. Organisations need services to help them defeat cyberthreats, which have increased exponentially in the last couple of years, both in volume and sophistication – to the point where it is difficult for businesses to handle alone.
Attackers are constantly changing their tactics, techniques and procedures (TTPs) to launch cyberattacks like ransomware. To make matters worse, the ransomware business model is continuously shifting and expanding, with Initial Access Brokers (IABs) selling network access to any potential ransomware attacker.
Even "unskilled hackers" can get into the ransomware business – by buying the network access, encryption code and other bespoke pieces needed to launch the attack. Compounding the issue is the current cybersecurity skills gap.
Elaborate on the products/solutions you'll be showcasing at the event this year.
At the show, we are showcasing our entire range of advanced cybersecurity solutions, including our broad portfolio of endpoint and network products and Managed Detection and Response (MDR) and incident response services, which help organisations defeat cyberattacks and defend against phishing, malware, active lateral attacks, ransomware, and more.
The focus will be to highlight Sophos' Cybersecurity as a Service capabilities, which is a combination of Sophos' experts and tools provided as a service, that can help organisations of all sizes to deal with any cyber issues 24×7 365 days of the year.
It helps organisations to have the right tools, people and processes to effectively provide the active threat protection their business needs. It also helps organisations to proactively hunt for threats, scope their severity, initiate action, and provide actionable advice to address the root cause of incidents.
In terms of regional strategies, what will Sophos focus on this year?
Along with protecting our regional customers with our advanced cybersecurity solutions, we are also focusing on providing Cybersecurity-as-a-Service (CSaaS) to organisations needing fully managed, turnkey security solutions. Regional customers can manage their cybersecurity directly with Sophos' security operations platform or use a hybrid approach by supplementing their in-house teams with Sophos CSaaS capabilities, such as threat hunting and remediation.
How does Sophos aim to support organisations given the present cyberthreat landscape?
Cybersecurity is a 24/7 job; attackers often strike on weekends, during holidays or after hours, when a network could be less monitored. Sophos can help organisations to better protect their digital transformation by providing around the clock cybersecurity through advanced cybersecurity solutions and services.