Tonya Chin, SVP Corporate Marketing and IR, and Chief Communications Officer at Nutanix, has exclusively compiled her predictions for 2021 for CNME, which includes how the current market climate could lead to the 'democratisation' of investor relations.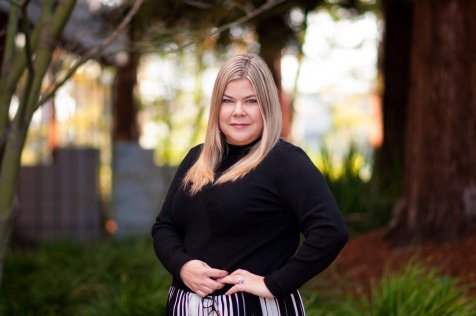 Employee Engagement: Zoom fatigue is real and it's not going away any time soon. As we enter 2021 without a clear sight of when the pandemic will be resolved, it is now imperative for companies to start developing a deeper strategy for meaningful engagement with employees who work remotely.
If 2020 was the year of the CIO, with IT leaders globally raising to the challenge to help their companies continue operations in this new normal, I predict 2021 will be the year of the CPO.
Employee relations and internal communications leaders will need to rethink how they effectively communicate with employees and keep the company culture alive without physical connection.
From providing guidance on effective meeting management (I'm personally a big proponent of 45-minute meetings and Amazon's 6-page memo approach to make meetings more productive and engaging), to segmenting employee communication to ensure personalisation, to setting up all hands company meetings in multiple time zones to facilitate direct engagement with executives across the globe, 2021 is going to be the year of communicating creatively with employees!
Customer Engagement: B2B companies have long focused on in-person events to ensure they kept their customers engaged, but that all changed in 2020. When all events became virtual earlier this year, the focus was often on optimising for lead generation.
Afterall, this was often seen as a short-term issue, so most companies focused on solving the short-term problem. Now we know better, and I expect more and more companies will put more focus on maximising customer engagement in the year ahead.
At Nutanix, we have had great success – and fun along the way – finding creative ways to reach out to our customers, from virtual cooking classes with famous chefs to remote exclusive concerts.
We have also received great feedback on activities focused on helping build our customers themselves, from resume support, to public speaking coaching, and social media guidance.
Investor Relations: In the world of IR, in-person meetings have always been king. Investors have long relied on face-to-face meetings to capture information beyond the obvious, whether reading body language or evaluating executive demeanor right before a big presentation.
But something interesting happened in 2020, both investors and executives realised how much more productive they could be when they were not travelling most of the time.
So, while I expect in-person investor meetings to resume once COVID is under control, I also believe we'll be moving to a model where 80% of interactions are remote and 20% are in person. This will mean rethinking how to effectively engage with investors, but I also expect it will result in the "democratisation" of investor relations. If high quality investors had to be extremely selective of the meetings they attended, due to the high demand, I think we'll see them being able to listen in on many more meetings in this new normal.
Media Landscape: The media landscape has been shrinking for a long time, due to dwindling advertising budgets and the pandemic has only put a further strain on struggling publishers. One trend that has recently seen an uptick is local publications being bought, not by larger media conglomerates looking to consolidate, but by firms producing sponsored content.
This is a completely different publication model, and one that might be more financially viable (although only time will tell) but it will sometimes put transparency at odds with financial stability. While sponsored content can absolutely be just as valuable to readers, I also expect a growing need and reader demand for transparency.
Environmental, social and corporate governance: 2020 was a very polarising year for everyone, and we definitely saw discussion around political and social issues become more prominent for private sector companies. Leaders of companies like Salesforce, Box, Okta and Expensify have been more vocal, with some even causing issues with customers or employees as they sought to discuss social issues.
In the year ahead, companies are going to have to walk a careful line between their (and their senior leaders') beliefs and being inclusive to all, and I expect many of them to more actively involve employees directly in these decisions.
As more and more companies actively develop strategies to tackle ESG, CSR, D&I issues, it will be even more critical to keep in mind some of the learnings from 2020 to balance between company key beliefs and values and employees and customers who may not agree with the more extreme (or aggressive) stances that some companies may take. This tightrope will be an ongoing challenge for communications teams everywhere.