Today's customers want to know how they can reach a business before committing, and more importantly, whether or not their experience will be seamless, consistent, and personalised. By Fejsal Čelebić, Product Sales Expert, Infobip.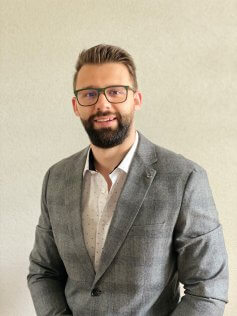 It is a well-known fact that in order for a business to claim customer journey success, CX must be dynamic and accessible continuously. After all, from a customer standpoint, it is often experiences, not expectations, that are compared. As a result, everyone from Disney and Starzplay to Uber and Swvl now have fully integrated omnichannel solutions to provide greater connectivity and seamless communications for their clients.
For those who have not yet embraced change, here is why it is truly the right time to join.
WHY OMNICHANNEL SOLUTIONS ARE ESSENTIAL
To begin with, this is your chance to create experiences at bar-to-none levels for your customers and your team. By creating an integrated omnichannel experience you are establishing multiple touchpoints (based on customer personal preferences – interest, channel, device, time, etc.), and you are ensuring that you are there for them 24/7 with consistent investment in understanding insights to build a strong relationship and deliver a seamless experience.
Since the service is completely digitized, think of how much time, energy, and cost you will be saving your team and company.
ADDED BENEFITS
Empowered Customers & Brands
My favourite trait for omnichannel solutions is its innate ability to empower your customers. You are giving them the option to reach you on their channel of choice, at a time and place convenient for them. What's more, by evolving to accommodate customer needs, you too as a business (or a brand) are evolving.
Knowing Your Customer
Providing a personalised buying and serving experience will not only result in higher customer satisfaction rates, but it is also a key contributing factor to "knowing your customer," which will help you sell, sell, sell.
ROI
There is a significant impact on ROI. Omnichannel communications provide improved customer retention and sales in addition to be being a gateway to upselling because of superior visibility into the customer journey. The more you engage with your customers the more time you will have to present ancillary products and services. So, ROI is guaranteed by delivering personalised messaging, consistent experience, continuity of communication, and enhanced customer journey integrated with a data-driven approach.
ASK THE RIGHT QUESTIONS
So, now that we've answered why cloud communication, we move on to the fun part, which is shopping for the right partner to help elevate your CX. Here's what you need to assess:
Is the service scalable?
A cloud communication service provider must, as a start, display the ability to adapt to change, i.e. give you access to the channels your customers use now and the channels they might want to use in the future.
Does it provide a 360 view?
The implementation of 360 view will enable a greater level of automation of managed services, which will enable brands and enterprises to deliver a better customer experience through advanced data mining and more granular insights into consumer preferences.
How many direct carrier connections do they have with mobile operators?
You want a provider that can give you true global reach, high delivery speed open rates, and the ability to reach a large number of users with a high level of security, reliability, and performance.
Will I get the right support?
From assistance with testing and integration to advice on messaging best practices, a supportive team with a high level of technical expertise makes all the difference.