Inspira Enterprise India Limited today announced a global strategic partnership with Malwarebytes, a global leader in real-time cyberprotection, to promote a robust incident response solution with Informed telemetry and sophisticated remediation techniques. Malwarebytes Incident Response is a threat detection and remediation tool built on a highly scalable, cloud-based management platform. It scans networked endpoints for advanced for malware, PUPs, and adware and removes them. Integrating with key enterprise solutions providers, Malwarebytes can conduct incident response actions based alerts from Splunk or ForeScout solutions.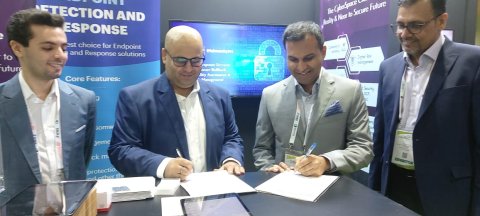 With this collaboration, Inspira & Malwarebytes are improving threat detection, reducing the response time for threat & attack detection, with added benefits of scalability, flexibility, and automation. The inevitable GISEC 2022 is an ideal global platform for organisations to get acquainted with the next-gen Incident Response and Forensics solutions for advanced threat detection and endpoint management.
Inspira in association with Malwarebytes endeavours to help organisations  discover endpoint protection, increase cyber resilience and experience the digital world with confidence. Powered by big data analytics systems and expert research analysis, with 500 thousand downloads and 4 millions of endpoint remediation events per day can be processed.
From big tech giants to edgy innovators and associated partners, GISEC Global drives strategic collaborations and brings an invigorating experience to exchange new-age cybersecurity tactics and ideas.