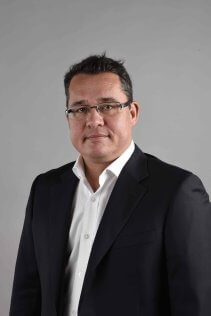 By: James Harvey, Executive CTO, EMEA, Cisco AppDynamics
Consumers in the UAE are in the midst of holiday shopping. Whether it was the recent Yellow/White Friday or indeed the traditional holiday sales that take place throughout December and January, people are seeking out the very best prices as they shop for everything from electronics and household essentials to gifts for the holiday season.
But this holiday shopping season is undoubtedly feeling a bit different to previous years. Rising costs of living and worrying economic forecasts mean that consumers are putting even more emphasis on finding great deals. People feel that they need to get the products they want at the lowest possible prices in order to make their money go further and manage their finances.
Shoppers target seasonal offers as rising costs of living start to bite
At Cisco AppDynamics, we recently conducted global research — across 12 countries including the UAE — exploring online shopping habits during the holiday season and how consumers plan to use retail applications and digital services during this period.
97% of consumers in the UAE said that they will be relying on online shopping applications and services during the holiday period and 93% stated that they typically wait for online shopping dates and holiday season sales to take advantage of discounts and low-cost deals. This emphasises the extent to which these key shopping dates have grown over recent years and the importance that they now hold for both shoppers and retailers.
Significantly, the research highlights how the current economic environment is making these shopping moments even more critical this year. 98% of consumers across the Emirates claim that it is even more important for them to find great deals and cheap prices this year, given rising costs of living and the uncertain economic situation.
Shoppers are looking beyond deals to digital experience
Interestingly, while shoppers will flock to retail brands that are offering the lowest prices, our research reveals that they are attaching just as much importance to the level of digital experience that they receive when use a retailer's application.
Great deals and discounts will lure shoppers to a particular brand, but retailers also need to ensure they provide a brilliant, seamless experience when customers get there. Almost all (99%) of UAE consumers state that it is important that apps and digital services provide a fast and seamless experience without any delays or disruption, and 88% claim that the experience they get when using a shopping app is just as important as the deals that are on offer.
And significantly, shoppers are now considering the experience they get beyond researching a product and making a purchase. 97% of consumers point to the importance of getting regular updates on the status of their online purchases, given ongoing supply chain issues and the stress of ensuring holiday gifts arrive on time.
No second chances for retailers this holiday season
With consumers feeling under pressure to hunt down bargains this year, they simply won't have the time or patience to put up with poor digital experiences. If applications and digital services fail to perform, it will leave people feeling anxious and angry.
Expectations for seamless and intuitive digital experiences have shot up over recent years, as people have become increasingly reliant on apps and more sophisticated in their use of digital services. Shoppers have seen first-hand the types of digital experiences that the most innovative retailers are now offering, and they have come to expect this level every time they engage with an online brand.
Consumers have become totally unforgiving towards brands that fail to match their elevated expectations around digital experience. Indeed, 73% of people in the UAE state that brands have only one shot to impress them during this holiday season and that if their digital service doesn't perform, they won't use it again.
Put starkly, it doesn't matter how good the deals are that retailers are offering, shoppers will leave (and possibly delete) any application that is slow or unresponsive. And significant numbers will make a point of sharing their negative experiences with friends and family and more widely on social media platforms.
Retailers must prioritise cloud-native observability to avoid customers walking away
The pressure is on retail IT departments to deliver frictionless, seamless digital experiences every second of the day. However, the reality is that managing IT availability and performance has become increasingly challenging over the last couple of years.
Wholesale digital transformation across retail organisations since the beginning of the pandemic has been founded on the rapid adoption of cloud-native technologies often leveraging microservices and containers — such as Kubernetes. And while these modern application architectures are enabling technologists to innovate at breakneck speed, building apps in cloud-native environments is also making it far more challenging for ITOps teams to optimise availability and performance. Technologists are having to manage hugely complex cloud-native application architectures but, in most cases, they're unable to get visibility and insight into their applications and infrastructure running on public clouds.
These highly distributed systems utilise thousands of containers, generating an immense volume of metrics, events, logs and traces (MELT) telemetry every second. IT teams don't have the tools to cut through this overwhelming data noise and therefore they're unable to quickly troubleshoot application and performance issues that span hybrid environments. Technologists are stuck in firefighting mode, struggling to identify and fix performance issues before they affect end users.
This is why it's vital for retailers to implement a modern, cloud-native observability solution which enables their IT teams to manage and optimise increasingly complex and dynamic applications and technology stacks. They need a solution that allows them to monitor the health of key business transactions distributed across their entire technology landscape.
With real-time insights from the business transaction's telemetry data, technologists can easily identify the root cause of issues and expedite resolution, ensuring that their applications are providing customers with seamless digital experiences at all times. In doing so, they can ensure their organisation is able to grasp the one opportunity that shoppers are giving retail brands over the holiday season.