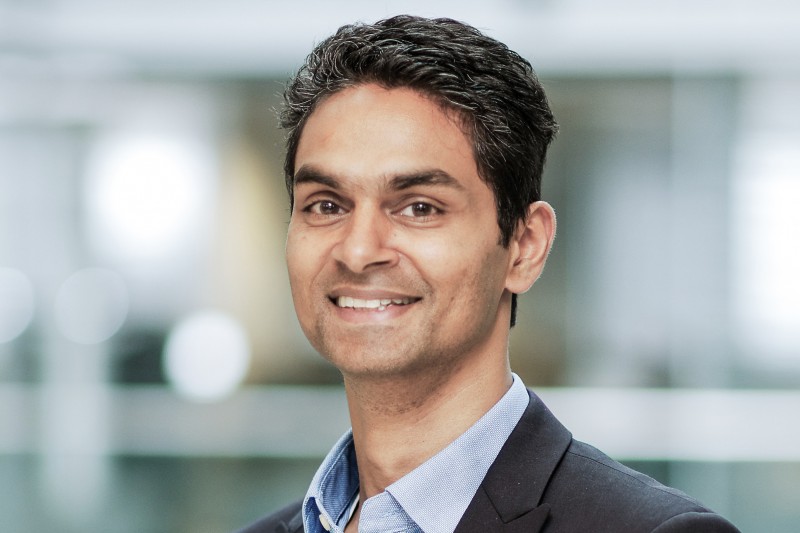 With five years of experience under his belt at Oracle Digital EMEA, Neil Sholay is no stranger to the hype that surrounds the need for businesses to digitally transform. And as industry pressures continue to mount, it seems that CIOs can all too often lose sight of what this concept ultimately boils down to.
At the heart of the fast-paced digital economy that we now find ourselves in is data, and the tremendous value it promises to businesses. "Information is now the most critical business asset; not technology," says Sholay. "It enables personalisation, faster service and a seamless blending of online and offline customer experience."
Beyond that, Sholay is a big believer in the fact that people are key to ensuring the maximum benefit is extracted from this information. Having spoken at the Oracle Cloud Day in Riyadh on the topic of finding the "golden ratio" of people, data and machines, he maintains that this is the key to shaping the businesses of tomorrow.
"There is not one 'correct' balance of people, data and machines, but if I was to rank them in terms of importance, I would do it in that exact order," he says. "There is no set model that all businesses should adhere or aspire to, but I believe every organisation will have its own optimum blend – its own 'golden ratio' that is right for them if they are to become a truly effective data-driven business."
But sitting in prime position among the 'people' required to make this strategy work are chief data scientists, which Sholay believes play a vital role in driving digital transformation vision within organisations.
"If I talk to any Fortune 500 company now, I am very shocked if they don't have a chief data scientist within the organisation, plugging these sorts of projects going forward," he says. "This job title is now something we are also seeing replicated across the Middle East region, as companies come to realise the crucial benefits that analytics can add to a business."
Central to supporting this vision of change within regional businesses is the government, particularly the UAE's leadership, who are well-versed for driving innovation and being open to adopting smart technologies to enhance the lives of the country's residents.
"For all the talk of automation and artificial intelligence, we are actually beginning to see real investments in these technologies in the EMEA region," says Sholay.
Saudi Arabia's $500 billion plan to establish NEOM – a mega-city that will be built on AI and robotics – is the perfect example of the region's intention to develop these emerging technologies further.
"AI is no longer a buzzword, and the announcement of the UAE's AI minister is another clear demonstrator of how this region is taking real steps to incite companies to get onboard with integrating this technology into business models moving forward," he says. "We're just at the start of this journey with AI, and I think it's here to stay. While there may not have been many large-scale deployments as of yet, I expect we'll still be talking about AI in 20-30 years – we just might have called it something different."
However, according to research firm Boston Consulting Group, 94 percent of companies admit they're 'bad at innovation', which comes as no surprise to Sholay. "I've always believed that innovation is hard, and I strongly feel that if you want an idea to work, you need it to first be tested, prototyped and executed, because what use is an idea if it can't be executed?"
In order for businesses to successfully innovate, Oracle Digital maintains that three criteria need to first be fulfilled: mindset, discipline and capabilities. "A culture of experimentation and acceptance that failure is just re-calibration, alongside an innovation process that allows you to generate hundreds of ideas and progress them to a successful market launch, while also having access to data in order to drive business models and experiences are all absolutely crucial in this process," adds Neil Sholay.
This push for transformation has seen significant progress over the last three years in the likes of Scandinavia, Germany and the UK. But despite this, Neil Sholay believes this region's businesses are now actively playing catch-up in seeking out the latest technologies to provide customers with the best of breed services.
"Due the fact that this region doesn't have the same legacy problems that many Western Europe countries face, I expect to see significant progress in terms of digital transformation in the next six to twelve months, particularly in Saudi Arabia," he says.