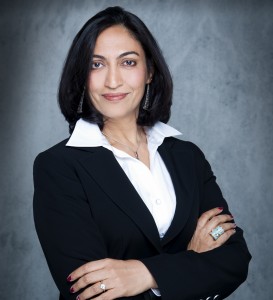 It's a time of transformation for information technology. Are solution providers experiencing a shift from a product-based model to a service-based model? How are new technologies changing the demands of customers? CNME dives into the paradigm shift.
Customers are constantly pressing solution providers to assist them in achieving new business delivery models via technologies such as cloud. Major technological trends have become the template for solutions and services as opposed to the more traditional client-demand template. Now, customers want to utilise these trends in order to drive business, cut costs, increase efficiency and produce results.
This has presented solution providers with an opportunity, but one that needs gut and the ability to adapt. Mobility, virtualisation, and big data are more key trends which are forcing a change in the way we work and operate. More and more enterprises are realising the potential of adopting services over products which can help them take advantage of these technologies and propel them into the future of business.
Aneeta Gupta, CEO and President, Visionaire, says that she has witnessed these shifts.
"The technology paradigm used to be a client–server type of canvas of technologies, which could be discreetly segregated into niche domains," she explains.
"Today, at Visionaire, we can clearly see that the business model is driven by enabling technology for the cloud, big data, tablets, mobility and collaboration. More than new technologies, we are witnessing a transformation of the user demand, which leads to huge integration requirements to achieve the business results required for the success of our CIO customers."
Anurag Verma, Telecoms Operations and Managed Services Lead, Smartworld, adds a telecoms perspective to this: "To date, there are two frontiers that are ushering in the biggest model change among solution providers. These are innovative FTTP technologies like Gigabit Passive Optical Network (GPON) on the access side and IP Multimedia System (IPMS) on the core side. On the wireless forefront, broadband services like LTE are also being seen as game changers for the industry."
Fewer products, more services
The transformation has also shown itself in how customers want to purchase. Make no mistake, this influx of new technologies has completely changed the needs of enterprises, and as such, more and more businesses are turning their noses up at products and opting for service solutions, saving time, management and, in some cases, costs.
"Customers are now demanding more and more solutions to their business challenges, and are not so keen on buying products and figuring out themselves how to solve business challenges that are not core to their business," says Verma.
However, Gupta believes that the uptake of this is a little stagnant in the region, and the CIO is the victim.
"In the Middle East, the realisation is catching up at a slower rate than the rest of the world. This is because there is a huge push by vendors to dump box-based technology on CIO and IT procurement decision-makers, and there is an inevitable lock-in that is difficult to rid yourself from," she says.
"There is also the dominance of the single vendor approach, which limits the capability of the CIO to make their own choices based on best-of-breed multi-vendor solution stacks. However, the solutions-oriented business model's success is inevitable as the CIO becomes the driver of business transformation."
Salil Dighe, Managing Director, Meta Byte Technologies, also feels that the region is struggling in this department, but believes that lack of understanding towards customers' issues may be the problem.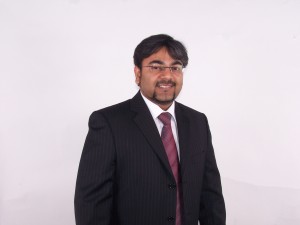 "Unless you understand the customer's business needs, it will be very difficult for our regional system integrators to move away from traditional technology push or box moving. A solutions provider will definitely have products, but to be able to provide a solution is to understand the issue in depth, not necessarily in a restricted technology vertical – be it security or infrastructure. An IT domain expertise, in its entirety, is needed today, which is something we do not see."
It may be time for businesses to start looking toward smaller companies for solutions and services, according to Dighe. Locked in a state of traditional technology on a local scale, the answers may lie with regional expertise. However, the iron fisted grip the vendors have on the market makes this difficult.
"Unfortunately, businesses are still looking for large conglomerates for providing solutions – 'the big fives'. If businesses in this region need to be creative and effective, they should look at the smaller and leaner solution providers, as opposed to large organisations who generally end up recovering their large overheads instead of providing real and cost-effective solutions."
But it's no secret that the large vendors are not only witnessing the shift, but also experiencing it themselves, too. Gupta feels that vendors in the region need to transform their business ideas if they're to keep up with demand.
"The vendors are currently going through several challenges to meet and exceed the demands of the market and are conducting technology wars against each other, and in the race for meeting stock price, expectations are embroiled in short-term, tactical moves of acquisitions, mergers and layoffs, which come and go in repeated cycles," she says.
"Then there is the vendor move into systems integration, and recently, single vendors have adopted the theory of offering integrated systems in order to augment revenue numbers, even though it may not necessarily add value.
"I would think it's better for vendors to become very good at their core niche domains and leave the complexity of systems integration to the specialist SIs to achieve. Several vendors are trying to latch onto the single-vendor approach to augment their requirements to meet shareholder value creation, stock price management and the ability to keep exceeding revenue and profit growth. This seems like a bubble which is likely to burst in the long term."
It's critical that vendors try and push innovation as well as offer consistent support at this time. The Middle East is investing in IT again and all major vendors will want to be on the receiving end of this cash flow. However, Dighe stresses that solution providers are being shunned.
"There's a lack of strategic understanding and a big disconnect between IT and business. Although no one likes to accept this, it is in fact the reality. There is this element of only allowing big fives to provide a solution, without exploring what new exists. This way, customers are restricting their own vision and seem happy to pay high costs. The management needs to ask queries around why only the big fives are considered. Solution providers lack the opportunity provided by customers today."
Influence of the cloud
Overall, larger vendors and solution providers that have been able to perfect cloud services have been more successful than those that haven't. Cloud computing, not only as a service, changes the way customers work, but for solution providers, using cloud technology for integrations and sales changes the entire way they operate.
"Cloud services will fundamentally change how end-users purchase, access, consume and utilise the services. In addition, this will change many of the existing business models, which are product-oriented or product-enabled," explains Verma.
Gupta adds, "First, the cloud should have impacted the SP's own processes and work delivery model. The Middle East has been slower to take advantage of the benefits offered by cloud and it may not have changed much in the way the SPs work. This is inevitable – cloud will change the way everyone works and not just SPs. There is the whole new opportunity to offer SaaS, IaaS and CaaS. It's not change – it's transformation."
The general message has been clear: solutions providers must transform their business models to suit cloud computing. In an industry that changes with each passing week, business strategy and adaptability are critical elements – only the lenient will survive.