Editor Janees Reghelini catches up with Chet Pipkin, Founder and CEO, Belkin International and the firm's META Managing Director Amanulla Khan, at its recent Middle East launch of mesh networking product, Velop, to learn the role partners will play for its future business. 
Belkin International was born more than three decades ago when Chet Pipkin realised easy-to-use cables connecting one to the other didn't exist in the market. Kick starting the company from his parents' garage way back in 1983, today Pipkin is keen on ensuring the $1 billion plus firm is on track to keep transforming along with the evolution in the networking space. And to do this, he says, partners will continue to play a critical role.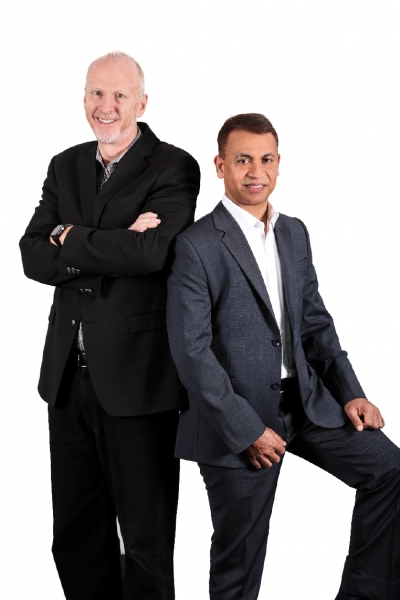 As a testimony to this commitment, one of the first things Pipkin did when he arrived in Dubai for the firm's recent Middle East launch of its mesh networking product, Velop, was to visit partners across the city.
He adds, "Our business through our partners is vital for us. Everything we do is through our partners and Belkin was built exclusively around them from day one. We were educated on what our business model should be only through spending time and having conversations with our partners about market challenges and ways to address them."
And as most partners in the region are entrepreneurs just like Pipkin, he encourages them to focus on the original mission of a business when it was a start-up to be successful.
He adds, "One of the lessons along the way has been, if there is a noble goal for a brand, the rewards are going to keep turning up. I am pleased that we are fortunate enough to have that noble goal in place – trying to help people have better lives – and this has endured through the decades. The same principles from the early days continue to be the ones that drive us today."
Today the company carries three brands – Belkin, Linksys and WeMo – which will continue to drive its growth in the future, says the Founder. Outside of the networking area, he is also confident that its recent joint venture with Uponor, Phyn, will also add to its growth story in the coming years.
Technologies in the networking space continue to radically evolve with time. How does a 35-year-old brand ensure that it stays ahead of the market demand?
According to Pipkin, the key is to stay on top of consumer insights.
"Consumer insights and engineering. We are an engineering-led organisation where our engineers completely focus on enabling experiences that customers want to have with the technology that is available today."
Partners also play a huge role in contributing to insights from their interactions with customers. They are best placed to share the challenges customers face and discuss how it can be overcome.
With offices all around the globe, Pipkin says the Middle East business is critical to the firm.
"The reasons behind that is because people here are forward thinking and creative thinkers. We have a tendency in the Gulf area to invest for the future with a long-term view. People are curious about what they can do with technology in their lives. The region pushes us to do more with what we have and enable satisfying customer experiences."
Amanulla Khan, Managing Director, META, Linksys, Belkin International, says, "This is a great time for our partners to be on board with us. We believe we are going to bring in many new customers with the introduction of Velop in the region.
"We are also focusing on getting more out of the shelf space from our partners. We train and educate our sales personnel to guide customers as per their requirements and have a planogram for our routers."
Khan adds that this has enabled the company to reduce returns and increase the ASPs. Partners can look forward to several partner programmes over the course of the year.
"Our aim is to double down our focus on education," he says. "According to GfK reports, we have a 40 percent market share in UAE and KSA. We offer a lot more returns for our partners for the same shelf space they give us."
Khan says the firm's aim is to maintain its market share by investing in partners.
"We want to ensure they are creating great consumer experiences. We will also invest in store sales this year."
"Our best partners have always made us better. I like to encourage them for that feedback loop coming back to us. Our promise to them is that we will keep investing in consumer insights and engineering," adds Pipkin. "We know we have to earn their business. We look forward to working hard to earning their business with the best experiences in solutions at the best prices."
Regional partners have been grappling with the issue of low margins and looking for ways to counter it. According to Pipkin, the company goes the extra mile to ensure their partners' expectations are met in this area.
"It is a conscious thought process from our end that the partners are working hard and the margins barely exist for some of these devices. We are sensitive to this and therefore ensure there are appropriate compensation and rewards in place for them. I believe most of our partners will back that up," he says. "It is the responsibility of the brand to recognise the critical role partners play. And I would like to think that we do that – we don't just talk about it, we execute it."
Pipkin also advises partners to think beyond selling products.
"There can be an overemphasised focus on the device and we understand how it is easy to get caught up in that, as it certainly drives more footfall to the store."
But it is important for partners to take the time to learn the genuine pain points for a consumer.
"Stay open-minded about what is really going to be beneficial to the consumer. And find those opportunities where there is an intersection of benefits for consumers as well as themselves as a business," he says.
How does the founder see the company over the next 10 years?
"Belkin has been filling in the gaps between what people want to do and what technology allows us to do at the time, for the last 35 years. I suspect that even in the next 10, it would be more similar than not. However, the way it manifests will be more in a modern sense," he concludes.