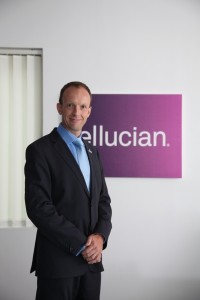 Reseller ME chats with Mathew Boice, Vice President EMEA & India, Ellucian to understand how the channel plays a role in the growing market of delivering technology solutions to the education sector
What kind of channel expansion plans do you have?
Partners are absolutely essential to what we do in the market in the Middle East. We have good partners and we are certainly open to talking to others because the partner ecosystem is a vibrant and constantly changing place. However, there needs to be a real commitment from them around delivering to education, which is what we are really looking for. And this does separate the partners quite a bit.
We have a long-term strategy in place around the partners and they are planning long-term expansion as well. Recently, we signed a contract in Libya with the University of Benghazi and that was a partner project, through a company called International Turnkey Systems, based out of Kuwait. I'm delighted to see a reconstruction project in Libya as everybody wants to see these countries succeed. We are hoping that this project will be a landmark one, which others will be able to follow. This is a good example of our customer taking our technology and getting involved in something that has an important social aspect— reconstructing a university and helping it deliver better services for its students. I believe the project in Libya could lead to other projects as well.
What is your business focus?
We have got active projects in places that have become important over the years such as Kuwait, Qatar, KSA and UAE. We are totally focused in these areas but will also enter into newer markets. One of our focus areas is to continue the expansion of our partners into other Arab countries. We have got a couple of projects in Egypt and it will be nice to see those expand. But for that, there needs to be even more investment by partners in Egypt.
We not only want our core markets to continue to grow but also see more projects across the Arab and North Africa peninsular. We are actively looking for conversations with the channel about their ideas for serving these markets. We are also keen on bringing in more certification programmes, which is another focus area.
What kind of trends are you noticing from the channel's perspective?
A positive trend that we are seeing is that the channel is looking to add value and not just do the same thing the next guy is doing. They are looking to deliver on the customer promise. We are conversing more about this with the channel.
Also, there has been a shift from tailoring software in order to do what the customer wants to helping the customer leverage what is already in the software. This is something different as usually everyone looks at customisation. This shows the maturity on what is happening with the partners, they realise that perhaps the customisation wasn't in the long-term interest of their customers and a clean good implementation would be better.
What does this mean for Ellucian?
It is helpful that the channel is more in tune, because that means we can have a dialogue that is better focused on executing to the customers. We don't want a generic discussion, we want the discussion to be about what is it that we are trying to do for a customer. People complained about the lack of channel maturity in the Middle East and that only superficial training was being carried out. But that's not true anymore, it is not trivial training activity that they are doing, they are hiring top level consultants who are providing specific consulting around our presence within our software, which is a value added service.
What do you consider as the biggest challenge in this space?
The biggest challenge for us is human capacity and finding talent. There is a huge shortage of talent around our solutions. This can be dealt with in different ways such as having programmes in universities, getting partners to build capacity and also we got to bring more capacity to the market. It's true that we have good capacity development in some of our user base, however it is not universally true. I think that's the big challenge. My passion is to see that develop with local people. When we see talented young Emiratis or Saudi Arabians picking up our technology and doing really good things with it, then we know we are on the good path.
Could you share how much you have grown last year and what is the objective for this year?
2013 was a fantastic year as we had about 100 percent growth on technology licensing. The business has largely come from two different places – existing customers and new customers. These two things indicate the health of a business. If you got only existing customers, the question is why don't you have new customers coming in? And if you were not doing a good job with existing customers, then they won't spend money with you again.
We certainly expect a strong double digit growth for 2014.
What is your message for the channel?
Being in this space means, you got to be specialists. It is an exciting sector and the customers are loyal. It might not be as exciting as banking or oil and gas for the channel, but the education customers are loyal and are definitely growing. I think education is starting to come into the centre of many economic discussions. And with Expo 2020, you will see education play a pivotal role.