Spokesperson: Gaurav Mohan, VP Sales, SAARC & Middle East, NETSCOUT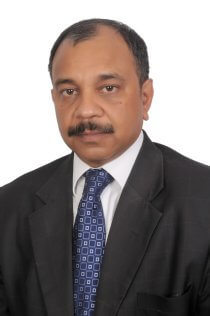 The workforce dramatically shifted to a work-from-home posture during the early days of the COVID-19 pandemic. However, several businesses have begun to bring their staff back to work in recent months, albeit on a part-time basis. The new normal is a hybrid combination of remote and on-site work: According to a recent Accenture report, 63 percent of high-growth organisations use a mixed work approach. With 64% of the UAE workforce wanting the hybrid model to persist post pandemic, a lot of businesses adjusting and addressing their staff's needs. These businesses have placed a high value on keeping their employees healthy and productive, an approach that is paying off.
According to the same report, 83 percent favor a mixed strategy. Even Gen Z employees, who grew up in the digital age, want to work on-site. According to the study, 74 percent of Gen Z respondents prefer to engage with coworkers in person, but 68 percent of baby boomers and 66 percent of Gen X respondents want to work in a hybrid manner.
The Hybrid Work Model Focuses on Providing a Positive End-User Experience
As more employees are requested to work in a hybrid paradigm, it's critical to make sure they have the tools they need to complete their tasks well. As a result, collaborative tools and business software must provide an exceptional user experience. The Avaya survey noted that 25% of employees have complained about lacking the appropriate technology for their home work environment, thus needing an update.
In this hybrid environment, unified communications, and collaboration (UC&C) technologies are becoming increasingly popular. According to another survey, 76% of employees use video conferencing for distant work. IT presents a significant difficulty in identifying and resolving problems as business infrastructures become more complex, relying on various vendors to supply key services to both home and office workspaces.
IT businesses are under pressure to ensure the end-user experience with a growing range of applications, including software as a service (SaaS), unified communications as a service (UCaaS), and data center-based services operating at the edge. To do so, they'll require complete visibility and integrated analysis throughout the whole transaction ecosystem.
So many edges, so little visibility
With so many edges in today's IT infrastructures, it's tough to tell whether problems are occurring at the client edge, network edge, or data center/cloud service edge due to visibility gaps.
Delays in logins, slow performance, and even outages in essential business applications can all be caused by traffic difficulties at these edges, which can negatively impact on staff productivity and customer service.
Due to the lack of visibility across so many edges, IT requires vendor-agnostic solutions that can quickly pinpoint the source of problems. The solution to this conundrum is smart edge monitoring.
The Value of Edge Packet Data Monitoring and Synthetic Testing Data
The combination of packet data collected at the edge and synthetic testing results in smart edge monitoring. This gives IT teams total visibility and insight into employee digital experiences across any network or application, regardless of where users execute their duties.
When remote users experience performance issues, sophisticated data transaction checks notify IT, alerting them to a potential problem that may be promptly remedied using the solution's robust service triage protocols. Employee irritation and lost productivity are reduced, and larger-scale outages may be avoided, if such problems are detected early and resolved quickly.