James Petter, Vice President International, Pure Storage, tells CNME Editor Mark Forker, what makes the IT data storage pioneer a truly unique vendor in the burgeoning XaaS economy, highlights how some customers are being misled by some vendors, and how its unwavering core value of customer-centricity has allowed them to become a global market leader.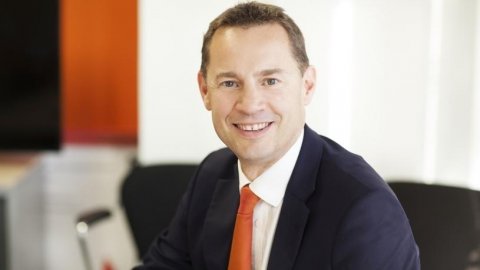 Our world has undergone some seismic changes since the onset of the COVID-19 pandemic in March 2020, and our reliance on technology cannot be overstated.
We have seen radical shifts in the way some global industries operate, all of which is being underpinned by IT. The acceleration of digital transformation and migration towards cloud technologies has been well documented, but a new report from the Global Technology Distribution Council (GDTC) has highlighted the importance of the XaaS economy.
The report has determined that many IT directors view XaaS as a stronger alternative to traditional IT. However, as companies like Pure Storage have shed light on through a series of blogs, many customers have discovered that not all XaaS contracts provide the freedom, autonomy and flexibility that was initially promised.
CNME spoke to Pure Storage executive James Petter to find out what his definition of XaaS entails and how his company approach it in a different way to market rivals.
"We are projecting that 50% of data centre infrastructure and 75% of edge locations by 2024 will be bought as-a-service. We believe that in the next few years there is a going to a massive move towards that. However, it's critically important for people to understand what as-a-service means. Ultimately, it is the underpinning of technology delivered through a financial model. We want our users to have block, file, object technology, whether it be in a private, public or hybrid cloud to be delivered as-a-service. The way we deliver XaaS is fundamentally different to the way other vendors approach as-a-service, most other vendors will deliver it as a lease", said Petter.
Petter highlighted that a major problem in the current XaaS ecosystem is the fact that many vendors don't provide service level guarantees to their customers.
"The reason why we believe we have a unique offering is that if you look back over the last few years, a lot of these XaaS offerings are in fact dependent on your ability to make service level guarantees. Can I guarantee that I will not have any downtime when I migrate? Can I guarantee that what I am using is going to billed in that right way? Many customers have fallen foul of this, but we have been able to cover off all these elements through our Evergreen subscription model", said Petter.
He added that its automated software also equipped them with the ability to be predictive.
"We use Pure 1 Meta, which is our automated software technology for managing our environment and we use that to be able to not only see what is out there, but also to predict what will happen. However, it is critical when you're buying a service level agreement that you can guarantee the up-time, the migration and risk, and if there is breach of some description, whether that be in capacity or performance then the vendor needs to step up and fix it", said Petter.
What is evident from speaking to Petter is that many vendors in the XaaS space are deriving all the benefits of these agreements, whilst safe in the knowledge that they are absolved of any responsibility when it comes to performance or capacity requirements. But why is this being allowed to happen?
"It's partly down to the entity delivering the service and partly down to the technology that is being delivered. Legacy vendors have sold in a certain way for 30 years, and it's very difficult for them to be able to change that on a sixpence. The technology has not allowed them to have any sort of predictive analysis of what is going on, so therefore they cannot proactively make changes", said Petter.
The Vice President International for Pure Storage, stressed the importance of being 'proactive' – and said that it should not be the job of the customer to go to the vendor to ask for an upgrade in capacity or performance, but instead should be led by the vendor.
"As a technology vendor we built our technology from the ground up. We had predictive analytics on support, we could see what was going on, and we could repair a customers' environment, so essentially, we were able to make proactive changes. It's all about the proactivity, which gives you the ability to be able to step up and make changes as and when they are needed, and not to wait for the customer to say I have got downtime, or my capacity is not where it needs to be, can you help me? In my mind, everything centres around the customer and the vendor should be held ransom to what the customer wants", said Petter.
There is a consistent debate that fluctuates year-on-year within the IT ecosystem over the pros and cons of a CAPEX versus OPEX model in relation to storage expenses, but Petter was unambiguous as to which model he is an advocate for.
"Unfortunately, what is happening now is a customer buys a system and signs a 3-5 year-deal. They pay for their product, software, and maintenance, but their buying the product and software upfront, so their buying incremental unused capacity from Day 1 for those 5 years, so essentially you have just given a vendor all this money when you do not necessarily need to because there is no guarantee you're going to use the capacity", said Petter.
He reinforced how customer-centricity is at the heart of everything Pure Storage does by highlighting the benefits of its own XaaS offering.
"One of the primary reasons that XaaS is fantastic is that fact that with XaaS you can have a minimum term contract of one year with us. In addition to this, you have a fixed rate and a burst rate. You commit to a certain level and then if you go over a line then your committed rate will increase. You could use 1 terabyte and be billed for that, but that would be impossible in a CAPEX environment. Ultimately, we ensure a customer gets what they need, and not what they necessarily want", said Petter.
When asked what differentiates Pure Storage from other vendors, Petter declared that it was their ability to manage their customers data infrastructure effectively without the customer being concerned as to how the system functions.
I get asked this question frequently, what is our North Star? I like to use an analogy of a heating system. A thermostat dictates what temperature you have, but you don't really care what the boiler or radiator does, so I would use the same analogy as to what Pure Storage does. We provide a thermostat to you so that every other working part of your data infrastructure can be managed through automation, simplicity, service level and a financial wrap-around that allows you to just not worry about it. The reason why we are so good at it is simply because we have developed it to be cloud-like and provide service levels that we can guarantee that no other vendor in the world in my view can do", concluded Petter.