By Sherif Seddik Senior Vice President and Managing Director, Citrix EMEA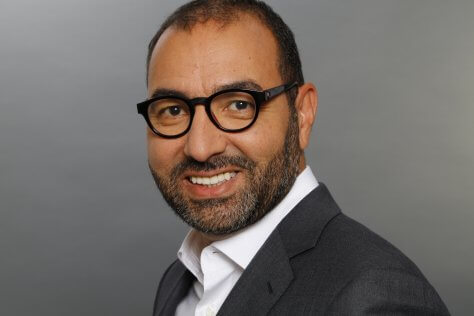 When the pandemic began, office workers could easily shift to working from home and continue business as usual, but many businesses and industries – for example, the event management industry – were not so lucky. In many countries, social distancing mandates made live events like concerts, theater plays, trade shows, or product roadshows impossible. Therefore many events switched to digital: event managers arranged for concerts or plays to be streamed, while trade shows and roadshows migrated to online meeting platforms and conferencing services practically overnight. In all these cases, businesses and organisations needed to trust in their staff, not only to be motivated and engaged, but also to switch fast to different type of skills to support them in rising to the new challenge.
Trusting in employees' motivation and engagement is the foundation for any business, no matter the industry or size. And yet, when companies had to move to home offices due to the pandemic, many of them worried about decreasing productivity, with most employees now working remotely. But the global crisis just accelerated the trend toward remote work that had been increasingly prevalent even before the pandemic, and it clearly demonstrated: in most cases, employee productivity remained stable, and frequently, it even improved. Workers that used to be motivated and engaged at the office continued to be so at home. Certainly, some employees struggled with the new situation, feeling isolated and/or overworked while engaging from home and missed the occasional chat at the coffee machine, as well as the creative atmosphere of on-site meetings.
While remote work has become the new normal for office workers, there is still much to be done to motivate and empower employees so they can do their best work without experiencing mental stress or exhaustion. This is not a technological challenge, but a cultural one: while technology provides the foundation for flexible remote or hybrid work, adopting it successfully is mainly a question of reevaluating company priorities to create an atmosphere of trust, motivation, and engagement – no matter where employees are located.
To keep distributed teams productive and effective in the long term, team leaders will need to evolve from the current culture of surveillance – where productivity is measured by time spent at the office – to a culture of trust and empowerment. This means switching from monitoring the hours employees spend at the laptop to defining goals that team members need to meet. And employees will have to stop worrying about the everyday details of processes and move on to an outcome-focused approach.
But the transition that is needed is more fundamental than that: in the age of digital work, with global digitisation making physical presence at the office irrelevant for work outcomes, success will depend on the ability of businesses to establish a culture of trust within, and across, geographically distributed teams. This change won't happen overnight. Building teams that collaborate effectively across different locations, time zones, cultural backgrounds, and widely varying personal circumstances will require time and effort, and a lot of personal interaction – via video calls as well as in-person meetings.
This new work culture will also change the nature of office usage, and require a reinvention of the way we collaborate. Regular and ad-hoc meetings are key components in forming and maintaining trust, motivation, and engagement. In the era of distributed work, these meetings will be hybrid. Some team members will gather in the meeting room, while others will join remotely via phone or web conference. Here, it will be important that organisers act as moderators as well, making sure that remote participants are included in the discussion on an equal footing, and don't feel being left out or ignored just because they are not present on-site. Importantly, this also means reinventing the informal aspects of office work. Effective teamwork will depend upon inclusiveness not only during regular meetings, but also at informal occasions like after-work drinks.
Another factor that needs special attention is time management. After all, a huge benefit of remote work is that it enables employees to work according to their individual schedules, increasing their productivity by allowing them to better adjust their work-life balance. This means that the future of work – and also, teamwork – will be increasingly asynchronous. Businesses will need to evaluate and define how they can adapt their workflows and team interactions to asynchronicity. This might take the form of replacing all-hands meetings with a series of smaller meet-ups, relying more on asynchronous means of communication like chat or audio/video messages instead of synchronous ones like web conferences and phone calls, and creating work environments that facilitate more effective different workflows.
Empowering employees to continuously be engaged and motivated in a distributed setting will be a long journey and an ongoing effort. There will always be some who want to return to the seemingly "good old days" and "old-fashioned" office work; and there will always be others who feel left out of the loop or overworked. This is why it so important for team leaders to interact with their teams regularly and differently than they did in the past – building a closer personal relationship with their team members, to be able to detect early signs of employees feeling isolated, stressed, or struggling to achieve their goals. In the future, closer social connections will be a necessity for team success, and will create the foundation for trustful, motivated, and engaged teamwork, no matter where team members are located, in which time zone they work, or what their individual work schedules look like. There is no way back to the seemingly "good old office days" of pre-pandemic times. Like an innovative event manager had to switch from traditional events to virtual events, we need to strive for a better new normal – a time travel to the past simply isn't on the event agenda.