By: Michael Cade, Senior Global Technologist, Veeam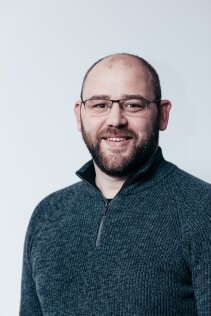 2020 was a unique year for education. Schools across Middle East have at various stages had to close or pivot to virtual learning. This has meant parents and guardians have been responsible for ensuring children get the learning opportunities they need. As one would expect, this makes every child's 'lockdown learning' experience unique. Moving forward, there is an opportunity to capitalise on the home-learning revolution and start the process of encouraging an interest in technology amongst young people, by giving them the chance to get hands-on and test concepts out in a safe environment
Affordable technologies such as the Raspberry Pi provide an accessible platform for mastering basic digital skills such as setting up and configuring a home computer, to more advanced practices such as coding and programming languages. Here are three recommendations for projects which could help children to understand some of the concepts they might already be picking up in science and IT lessons at school and bring them to life.
Digital DIY
The Raspberry Pi might only cost around US$ 36, but it really is just a tiny computer. It's been very successful, with over 36 million sold so far. As well as a native CPU it boasts enough ports and connection for you to create your own DIY PC. The device can consume and create content as it has a web browser, word processing, spreadsheets and access to YouTube. It can go as far as connecting the board to additional motors and controllers to create a simple robotics project, or even running Minecraft Pi, which is a means of giving children the opportunity to learn and experiment with code whilst exploring and interacting with the Minecraft world at the same time.
Whatever you choose to do, the learning is in the doing.  From working out what cables and connections that are needed, to doing the programming once things are set up, putting theory into practice is a great way to make concepts understandable.
IT proficiency
While just setting up the Raspberry Pi to be whatever you want it to be is a learning experience, the fact you can essentially build your own PC, touchscreen device or smart TV for a relatively affordable price presents further opportunities.
For families who do not possess the luxury of multiple devices in the household, it's an accessible way to lay your hands on them. This can be helpful for picking up basic skills such as word processing and email management as well as gaining access to all the information on the World Wide Web.
Mastering more advanced concepts like programming and coding starts with the basics and instilling a sense of confidence in children in using IT and computers can reap dividends further down the line. It also serves as a springboard to access more learning resources on the Web, with the inspiration and ideas that can easily come with them.
Learn to code
While the Raspberry Pi is a great resource for entry-level learning and inspiring people to increase their digital aptitude, it can also be used for more advanced purposes such as learning to code software. Given that software developers are in high demand and short supply, showing children this is an opportunity, and encouraging and challenging those who show an interest, could lead to much greater things, both for them and for the businesses eventually looking to recruit them.
As well as introductory courses such as Scratch and Code-org, which are great ways to introduce children to coding concepts, there are three core coding languages which beginners can learn using the Raspberry Pi, which is powerful enough to be run as a mini Linux server.
The first is Python, often used as a support language for software developers, for build control and management, as well as testing. It is a popular language for children to try and experiment with, due to the relatively straightforward 'syntax', or text required to perform commands successfully, it has compared to other languages. The second is Java, which is still one of the most popular languages used to build large enterprise class applications. The third is JavaScript, a text-based programming language used to make web pages interactive. For more advanced users, the Raspberry Pi can be used to gain experience in languages such as HTML and CSS.
In summary, the pandemic has put a spotlight on digital literacy and education and if we're to address the skills gap, we must start encouraging the workforce of the future much earlier. Countries in the Middle East can gain insight from the European Commission's revised Digital Education Action Plan that emphasises the commitment to accelerating digital transformation and providing access to digital skills for all. There's a wealth of materials, tools and support out there to spark inspiration in children and to show them that technology could open all manner of opportunities in a world where the nature of work is changing.
While teaching children digital skills in not a new practice, affordable devices like the Raspberry Pi are perfect for helping them to generate interest in technology and learn valuable skills – particularly as home learning has taken off so much. Early interventions and experiences often set students up for life, and by showing what's possible with tech, we can help build a workforce that's future ready.