United Arab Emirates, Dubai, February 7th, 2021: LetsTango.com, UAE's leading e-commerce retailer, and Aramex, a leading global provider of comprehensive logistics and transportation solutions have partnered together in what is a first ever deal to fuel cross-border e-commerce in the region. As per the partnership, LetsTango.com will add to its brand roster an array of the best and most exclusive brands from Thailand. Aramex will provide its logistics solutions effectively to reach more businesses and consumers regionally in the UAE and Middle East.
Thai Trade Centre, Dubai which is an office under Thailand's Ministry of Commerce said, "Thailand is a major hub for import-export trade in ASEAN. Considering the wide variety of high quality products from Thailand, this unique partnership will help bridging the demand and supply between Thailand and the Middle East. We would like to congratulate the initiative taken by LetsTango.com and Aramex that makes Thai products widely available in this region".
A survey, by Thailand Polytechnic, showed that 90% of buyers shop online for a wider selection of items and brands. It also revealed that people look for unique and affordable products online. Consumer Electronics is one of the leading categories in the UAE followed by Fashion which is believed to be the fast-retail growing segment here.
The corporation includes listing of over a thousand authentic and unique products from a wide variety of categories such as Health and Wellness, Personal Care and Hygiene, Fragrances, Dietary Supplements, Beauty and Fashion, Auto Accessories & Parts, Electronics devices and wearables.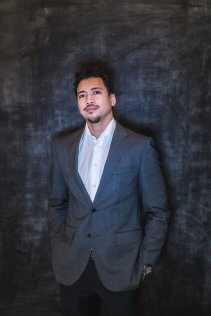 Commenting on the partnership, LetsTango.com COO Alex Tchablakian said, "Our partnership with Aramex is the first ever of this kind and is in line with our sustainable growth vision for Thai sellers. As the offerings are tremendous, we are looking forward to connecting Thai vendors to our loyal database. We are seeing an accelerated growth for exclusive Thai products in the UAE region. Having partnered with Aramex, we are hopeful to bridge the gap between the demand and supply that has accelerated in the recent times".
"We are hoping to see great success with this collaboration, and planning to replicate the arrangement with other South Asian countries as well. We are looking forward to generate revenue over 20 Million AED in a bid to exponentially fuel e-commerce in the Middle East", added Alex on the growth plans.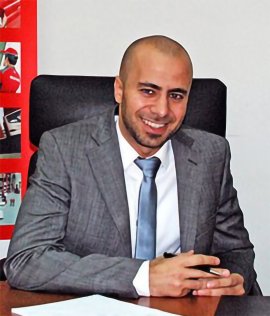 Samer Marei, Regional Director of Southeastern Asia & India Subcontinent at Aramex said, "Our partnership with LetsTango.com will boost Aramex's efforts in expanding our services in Thailand and the wider Asia Pacific market. Through Aramex's robust global network and logistics expertise, we are confident in supporting the strong growth of the region's e-commerce sector and strengthening the bilateral trade ties between Thailand and the UAE".
The partnership is well accepted among the Thai vendors as well who will be benefited. Montakarn Sanguanwong, Managing Director of Mee Watch commented. "It is a great opportunity for us to list our premium collection of luxury and sporty watches in the UAE via LetsTango.com as the e-commerce website is known for the sale of unique and authentic products online".