Martin Uchytil, Director-Dell Financial Services, MERAT, tells Anita Joseph how the new Apex Flex on Demand technology is helping to support today's fast paced business landscape.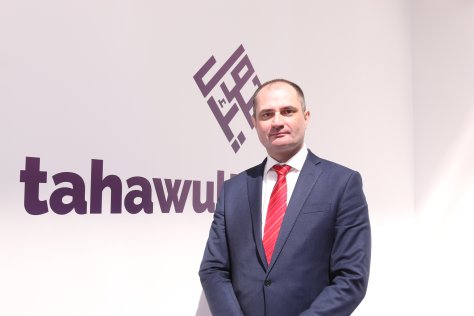 What is Dell Technologies announcing around Apex today?
We have recently announced the launching in the UAE, Saudi and Qatar, Apex Flex on Demand solution which is part of the overall Apex solutions portfolio that is being rolled out across the globe. With APEX Flex on Demand, customers can acquire the technology you need to support their changing business, with payments that scale to match their actual usage. Today's fast-moving business environment drives the need for immediate technology solution availability.  Many customers buy excess capacity upfront and pay for technology they don't use, which consumes additional budget and creates the risk that other critical projects will not be funded. Flex on Demand allows customers the elastic capacity to pay for technology as they use it, and the payment adjusts to match their actual usage. Apex Flex on Demand is open for all of Dell Technologies infrastructure stack. Customers really have a full choice of whatever product in whatever configuration they would like to use.
Why is Apex such a big focus for Dell Technologies?
Customer needs are changing and have been changing for a while now. Digital transformation has been happening even before the pandemic and all the businesses have started to seriously think about where the future is going and how we can thrive. As they do this, they start thinking of what business outcomes they can deliver to their customers and all of a sudden they started to feel the pressure of delivering simplified and more agile IT solutions, so that they can focus on the business outcomes rather than wonder how to spend time and focus on operating IT infrastructure. So the customers are looking to Dell Technologies as the leading IT solutions provider in the world. We're the only organisation that has an end-to-end solutions portfolio to deliver as a service, flexible consumption solutions that can enable them to tackle their future needs. For us, this just strengthens the belief that we're on the right journey because for more than a decade, we've been working on flexible consumption solutions as a service and delivering them to the customers. Apex is an evolution of our efforts at what we've been designing for over a decade now, because we've been listening to customers, we've been looking at the market and at what is happening in the industry. We, therefore, started to innovate further on the solutions that we already had and expand the portfolio. Which is mainly Apex, because we believe that it fully represents where we want to get to.
What are your views on the growth of the as-a-service consumption model?
At the moment, as customer needs change, the future needs are less predictable by businesses, so they're thinking about how can we have what we need available to us without having to go through the typically lengthy procurement processes, and how we can we avoid over provisioning and under provisioning resources which has always been the problem and nowadays it is even more so. Recent studies predict that by 2024, over 50% of data centre resources will be consumed on an "as-a-service" basis. And more so, moving those resources to the Edge from the data centre is becoming much more difficult for the customers to predict, plan, budget and manage. So, from our perspective, we're trying to deliver the solutions that allow customers to focus on the business and allow them to let us manage, define, design and deploy for them so that they can refocus their energies and budgets on critical issues that allow them to succeed. At the moment, businesses are really looking for ways to drive efficiencies, while spending less resources to do so. That's what we listen to, we're working very hard to innovate, enable and bring more and more solutions that can help customers thrive in the multicloud world.