HTC's latest offering, the U11, has an impressive list of specifications from an innovative design to a swift performance, making it one of the most capable mobile device in the market today.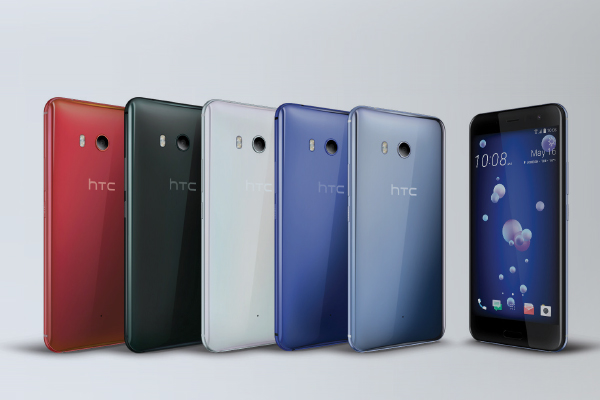 One of U11's headline features is the Edge Sense, which HTC bills as the new way to interact with your phone. Essentially, it allows you to perform specific tasks or open different apps by just 'squeezing' the device.
The feature uses sensors built into the sides of the phone to detect pressure and provides haptic feedback as you squeeze the phone. This function is programmable and can perform whatever command you set it to. By default, squeeze once to launch the camera, again to snap a quick photo with one hand.
Admittedly, I find that while it is an interesting feature to have, it has its shortcomings and it's probably something the device can do without. It tends to be not sensitive enough or too sensitive if you have set it at a lower pressure level. At the same time, the extra effort to grip the sides is quite an awkward movement when using a smartphone.
However, the squeezable chassis is not what makes this device a must have. HTC has always had a penchant for beautiful design and solid build quality. Aesthetically, the U11 is a head turner. It sports a 'Liquid Surface' design, just like the U Play and U Ultra, which combines metal and glass. The device has rounded corners, curved edges on the front and back, and an aluminium frame sandwiched between two Gorilla Glass panels. But since it is a rounded, glass phone, it's quite slippery and a smudge magnet.
The smartphone sports a 5.5-inch screen, which has a QHD 1440×2560 resolution. The fingerprint scanner on the front, in the (non-clickable) home key, is intuitive and efficient. The volume rocker and power buttons on the right-hand side fit nicely under a thumb or forefinger.
Rather than having two stereo speakers, the U11's earpiece doubles as a tweeter with a separate woofer at the bottom. It flaunts Boomsound speakers, which delivers a strong, loud and clear audio when streaming shows on Netflix or music from Spotify. It can also handle 24-bit Hi-res audio files. An audio socket is absent in the U11 but it ships with a USB Type-C adapter in the box.
Under the hood, the U11 ticks all the right boxes. With the Qualcomm Snapdragon 835 processor backed by 4GB of RAM powering the device you can expect a quick and fluid performance. It comes with 64GB internal memory that's expandable up to 256 GB. It runs Android 7.1.1 Nougat integrated with HTC Sense. It is also equipped with 3000mAh battery, which is quite disappointing for a powerful device but is adequate as it can last up to 24-36hrs of regular usage.
The U11 sports a 12MP main camera with the UltraPixel 3 sensor. While it doesn't have dual rear cameras like most flagship phones in the market today, it can definitely take decent photos in various lighting conditions. In addition, with dual-pixel autofocus the U11 can snap sharp, vibrant and detailed images. You can also take high resolution selfies thanks to the 16MP camera. However, the shutter could be more responsive. You can also take suitably smooth 4k videos and with the smartphone's four microphone built-in it can record 3D sound.
HTC U11 also comes with not just one but three AI assistant built-in, namely Google Assistant, Amazon Alexa and HTC's very own Sense Companion.
Overall, the U11 is a top-notch device and a serious contender in the premium smartphone industry.
Price: AED 2599