Voice over LTE (VoLTE), which enables better quality voice calls on 4G networks, is a winning proposition for both operators and users.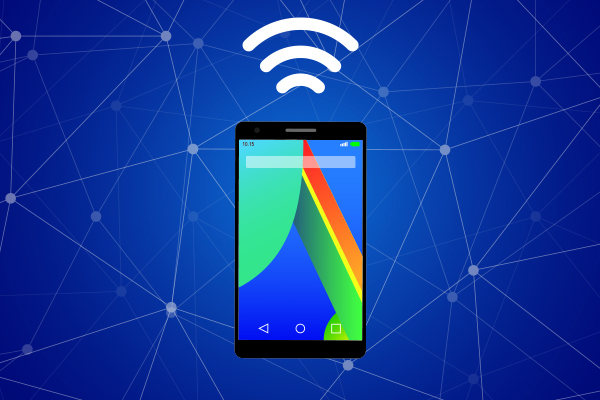 VoLTE, short for voice over LTE, refers to better quality voice calls for wireless customers and more network efficiency for services providers. In a nutshell, it is a way to route traffic over the 4G LTE network that carriers use to transmit data.
VoLTE enables what's called HD calling. It's hard to quantify the higher quality of these calls, but they are a significant improvement over traditional calls made via cellular networks. However, there is a catch. To make an HD voice call, you need to use a phone that supports VoLTE, in an area with 4G LTE service, and the person on the other end must also meet the same requirements.
Last year, many operators in the region announced the launch of VoLTE services including Etisalat in the UAE, Batelco in Bahrain, Zain in Kuwait and STC in Saudi Arabia.
"VoLTE is attractive to Middle East consumers because of its high voice quality and very short call set up times," says Christian Bartosch, associate director, Boston Consulting Group Middle East. "It is a telecom operator level VoIP implementation (carrier grade) and compares favourably to traditional circuit switched voice (CS Voice) in terms of quality. In addition, there is a high Wi-Fi penetration in homes, offices and in public spaces. With VoLTE, consumers can have a seamless calling experience across these access technologies based on VoLTE and VoWiFi."
Kemal Siram, head of network application and cloud, Ericsson region Middle East and Africa, says, "VoLTE is setting a new global standard for voice telephony over IP for 4G networks. "It delivers value to the operator in terms of cost efficiency and improved user experience, as well as laying the foundation for enriched communication services through its IMS core. VoLTE is revolutionising the way we make phone calls, and is capable of surpassing OTTs such as Skype, Viber and WhatsApp."
Operators' investment in VoLTE as a continuation of the 4G modernisation introduces a more efficient way to utilise a scarce spectrum. A VoLTE call utilises only half the spectrum of a 3G call, and just one quarter of the spectrum of a 2G call. This means that more of the spectrum can be freed up for other data services, which in turn, can be converted into additional revenue.
Moreover, while an operator's 4G coverage can weaken or become spotty, VoLTE provides automatic call handover to 3G when the 4G signals isn't strong enough. This mechanism, known as single radio voice call continuity (SRVCC), has been deployed by most operators thus far, with a handful of exceptions in countries where 4G coverage is uninterrupted.
"For users, VoLTE provides faster call setup times ranging between 1.5 to 2.5 seconds, a de-facto HD quality, as well as the ability to switch between voice and video during a call," Siram says. "These improvements create a modern telephony experience on par with the quality users have been accustomed to from OTT service providers. Moreover, users retain full 4G data service while on a call, unlike with non-VoLTE capable networks, which trigger a downgrade to 3G."
Wi-Fi calling and VoLTE might eventually change the way voice calls are handled in the enterprise. The benefit of VoLTE, at least from a financial standpoint, is the ability to transition off VoLTE networks and onto Wi-Fi networks, which could reduce monthly wireless costs for voice and messaging.
Some enterprises may eventually consider adopting Wi-Fi calling as a voice plan for in-office phone calls. This isn't necessarily a bad idea – more and more people are replacing their home landline phones with cellphones, so why shouldn't they do the same at the office? Employees would only need to list one phone number on their business cards, and would only receive voicemails on one device. Dropped calls for carriers that don't use VoLTE won't be an issue for employees who are taking calls at their desks, where they aren't likely to wander out of range of the office's Wi-Fi network.
Bartosch says VoLTE will be attractive to companies if VoWi-Fi is an integrated, attractively priced part of the VoLTE offering. This will allow companies to eliminate fixed phones without a negative cost impact on call charges since non-office calls from mobile phones will be carried on the company Wi-iFi network. In terms of functionality, it can offer higher quality voice but will not replace industry standard unified communication solutions which integrate voice, text and video across a variety of platforms and with customary mail applications.
For telecom operators, VoLTE is an important step towards improving customer satisfaction. "It is also a major step in the evolution of the core network towards an enriched communication experience. Leveraging the multimedia, multi-device and access agnostic capabilities of IMS, the operator can take advantage of the initial VoLTE investment to introduce new communication use cases and enhance its relevance as a communication provider and to generate new revenues streams," says Siram.
With 60 live networks around the world to date and an anticipated subscriber volume of 2.1 billion by 2021, VoLTE – together with the add-on enriched use case – is further strengthening the telco operator brand as a credible, high quality communication service provider.