In response to the new normal, Saphyte has been the go-to CRM solution for businesses in the UAE. The software enables teams to get access to real-time data despite the distance.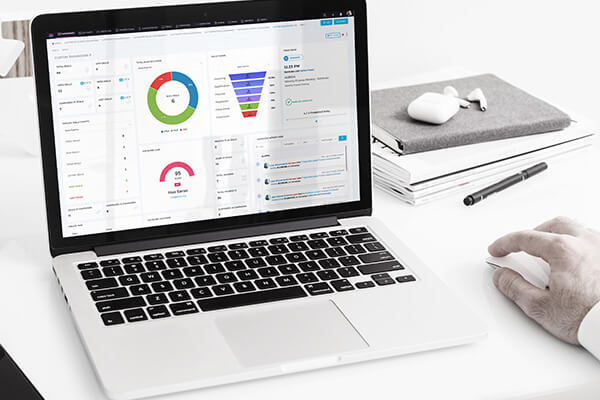 Loyica, a Dubai-based tech company, has partnered with local businesses to set up their "new work environments" using Saphyte, a CRM solution developed by the company. The business software is reported to enable sales and marketing teams to smartly manage the data of leads and clients while collaborating seamlessly.
Saphyte is designed to respond to the changing needs of its users. It has features that allow users to manage current and potential customers, improve existing business relationships, retain customers, and drive sales growth in the long run.
With an increasing need to work remotely nowadays, companies are challenged to maintain effective communication processes online, both internally and externally. The "new normal" is also expected to create a different work environment for companies in the future. In a report published by MarketWatch, tech CEOs are observed predicting that many employees will never come back to the office.
Remote work in Dubai
The "new work environment" poses a threat to many businesses that stick to traditional methods of running their operations, exposing a weakness that needs to be addressed by these businesses urgently. For Loyica, the inability to respond to sudden changes in the environment could put the company's survival at risk.
"Customers' behaviors differ from time to time and place to place. Right now, most leads and customers have been observed to have increased online activities, the right time for businesses to continue reaching out and proving their value to their customers or else their competitors would," Ali Homadi, CEO and Founder, Loyica, explained in a statement.
When it comes to the local market, Homadi believes that businesses are not only challenged to serve the interests of their customers but also of their potential investors.
"This is an important discussion to be made when it comes to the Dubai startup ecosystem. Such a network of people and organisations has attracted and still continues to attract investors from different parts of the world. Failing to prove to potential investors that your company has the tools and resources it needs to adapt to a turbulent market environment– one that has an increasing demand to mobilise teams that are working remotely– may make you lose your chance of winning their trust and belief in your company," Homadi said in the statement.
Recently, the UAE ordered a study on internet communication and job automation to create an ideal environment for small and medium-sized enterprises. Applications and online platforms are seen as an effective means of facilitating remote learning and work.
Saphyte: built for remote work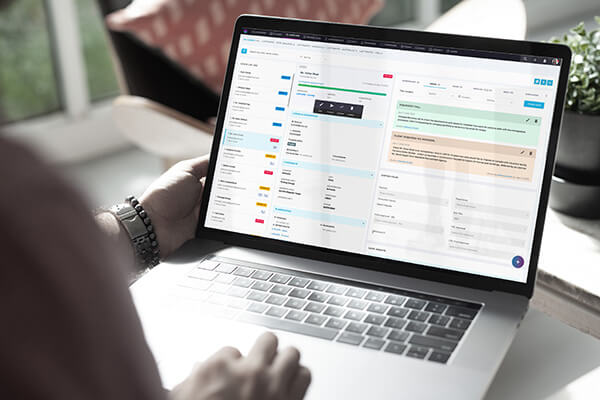 To overcome the challenges of a new work environment, companies have started adopting tools and technologies to centralise their operations, even when they are working with teams from different cities or even countries.
"It's not uncommon for many companies to have teams that are working remotely. As most commercial activities are done online now, there is less need for teams to converge and be confined in one physical space. But remote work also has its challenges: it's hard to coordinate and collaborate when there are barriers to digital communication and this could ultimately affect company productivity," Kevin Lopez, Systems Managing Director at Saphyte, explained in a statement.
"Saphyte is designed to eliminate manual work processes using its intelligent workflow technology. There's less work for teams now that their manual processes such as asking leads and customers for information or sending mass emails for promotion are eliminated. With the time and energy saved, teams can redirect their efforts into strategising how to close deals and engage their customers further," Lopez added.
Support for local SMEs
Lopez also reported that Saphyte is currently focused on supporting small and medium-sized businesses, a move that has been welcomed by many of the company's clients.
Greg Tickner, Managing Director at Panoptic Media in the UK and Dubai, explained how Saphyte has helped their company grow.
"Since we moved to Saphyte, CRM has been so simple yet effective in growing our sales. With our previous systems – two of the world's leading CRM brands – we were left wanting with little support for smaller businesses like us, as well as needing to change our processes to fit the CRM," Tickner said.
"Saphyte gave us the opportunity to reevaluate and simplify our CRM strategy, it's also worth mentioning how great the level of support is from the Saphyte team. As a result, I can now spend more time focusing on new sales strategies to grow our business while the CRM complements our processes," Tickner added.