Cyway, specialising in high-performing cybersecurity solutions, has signed an agreement to distribute Kognos, a relationship-centric Smart XDR security platform. The agreement will also help expand Kognos' footprint in the Middle East.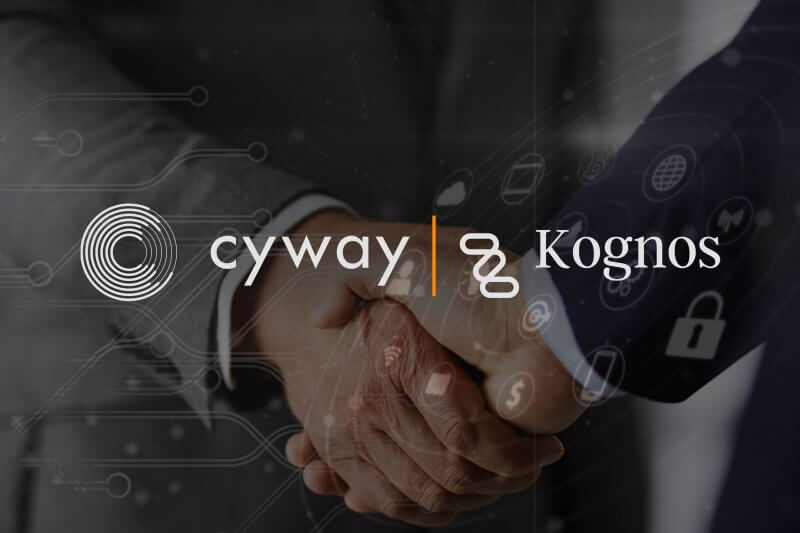 Kognos security platform provides security teams with full context and scope of relationship an adversary is having across an entire infrastructure. It fuses events a from existing and other telemetry sources into relationship graphs, and continuously monitors billions of these relationships to detect suspicious behavior.
Once detected, Kognos uses an AI-powered inquiry engine to ask thousands of forensic questions per second mining these relationships to autonomously track malicious users or external actors throughout the network and present the findings as visual stories, allowing the analyst to respond in real-time. The platform is easily accessible and plugs into existing infrastructure.
"Kognos is a game changer in the relationship-centric smart XDR space. Kognos' addition to our vendor ecosystem provides our ability to provide unique Threat Defense solutions to our customers and Partners in the Middle East," said Koshy Oommen, Director of Operations, Cyway.
Most security products have done well at detecting suspicious activities in the past by correlating events and behaviours over time. However, over the years the attackers have evolved, their attacks have become sophisticated, and their activities are harder to detect. The event-centric approach no longer works as the attackers use legitimate operating system tools to evade these simple heuristics to stay under the radar. Instead, we need a solution that looks at the attacker's behavior holistically and over longer periods of time, across all data sources including EDR, NDR and SIEMs.
With Kognos, attacks are identified faster with higher accuracy and the scope and context of the attack can be autonomously investigated. It also provides real-time response capabilities with fully enumerated list of compromised devices, suspicious processes, suspicious external domains.
"Bad actors are evolving, so our ways to understand and remediate must evolve too. To truly understand today's propagating threats, we have to adopt a new approach, a relationship-centric approach towards detection and investigations", says Rakesh Nair, CEO, Kognos. We were also looking for an extraordinary partner in the GCC market with a strong technical expertise and relationship with regional customers. We are thrilled to have found Cyway that share the same passion and customer focus to deliver the world's first relationship-centric smart XDR platform to GCC customers.