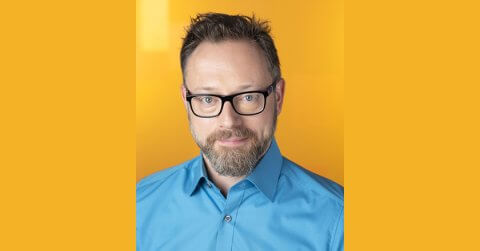 Sascha Geise, Head Geek at SolarWinds, on participation at GISEC 2023 and the cutting-edge cloud management and security solutions offered by GISEC.
How is SolarWinds making its presence felt at GISEC this year? What products and solutions are you showcasing?
We're showing our whole portfolio, from SolarWinds Hybrid Cloud Observability (HCO) over Access Rights Manager to SolarWinds Service Desk, and more. Brand new will be version 2023.1 of our self-hosted Hybrid Cloud Observability platform with new features like AIOps integration and improved SD-Wan.
With cloud usage on the upswing, what are some of the cutting-edge cloud management and security solutions SolarWinds offers?
Our Hybrid Cloud Observability platform connects to Microsoft Azure and AWS out-of-the-box, while additional integrations are available with the help of an API. Our customers use it to plan and execute migrations into the cloud as part of a bigger digital transformation strategy.
Security solutions like our Access Rights Manager allow easy-to-use permission management across Azure AD and Microsoft 365. In fact, it's possible to continue to use the same permission concept in the cloud as well as on prem, as the same familiar tool works in hybrid environments.
What, in your opinion, are the challenges faced by businesses while migrating to the cloud?

The biggest one is the cost trap. The clouds allow unlimited resources. If an application doesn't run well enough, it's easy to throw more resources at it. And while that's most likely fixing a lot of symptoms, it comes with a price – literally. Cloud providers hide the cost of resources or services behind a few mouse clicks, so the billing impact isn't always obvious.
In addition, there are concerns regarding the user experience based on the ever-changing interfaces and, last but not least, security, as businesses lose the strict control which they are used to in an on-prem environment.
Looking at all of these challenges, one can see that it's possible to bypass or prevent them with enough expertise and attention to detail, but that's easier said than done in reality.
How would you describe the security landscape in the region today? What are the trends that will dominate 2023?
Besides "evergreens," like ransomware attacks, we continue to see attacks with a huge scope based on the funding which nation-states can provide.
What's going to increase, in my opinion, are supply-chain attacks based on zero days. The recession has reached many software developers, and they face shrinking budgets.
As a result, we will see compromises made during the development cycle, and sometimes QA might be a victim of this process. In short, we could potentially see software shipped that hasn't been adequately tested from a security point of view.