Sudhir Menon, VP, Product Management & Strategic Alliances, Help AG, spoke to tahawultech about the impact Cisco's security solution is having in relation to protecting enterprises from the increased threat of cyberattacks and the importance of their partnership.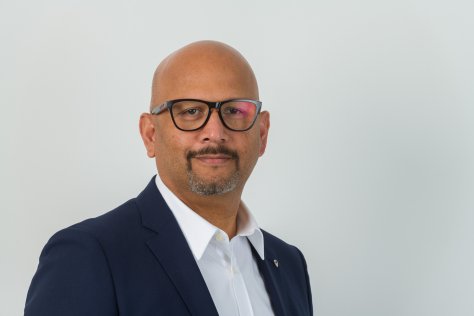 Public and private sectors across the world are facing unprecedented levels of digital threats which are only increasing year-on-year. How is Cisco's Security solution helping organisations address this?
With the increased Digital Transformation, organisations are in dire need to constantly maintain the complex edge and multi-cloud environments. With Cisco's Secure SD-WAN offering, customers enjoy unmatched control over their network wherein security is automatically baked into the fabric.
With Help AG being part of Etisalat, customers can now also enjoy a secure connectivity using the capabilities delivered from Etisalat SD-WAN clubbed with Help AG's deep security expertise on Cisco.
What are some of the key milestones including trainings & certifications that Help AG has achieved as a Cisco Partner over the years?
Help AG has a diverse team of knowledgeable experts who are trained and certified on Cisco. We have squads from our 24×7 CSOC, Managed Security Controls and Security Assistance Centre certified on Cisco.
Help AG's industry-leading, best-in-class Integration and Professional Services teams have the highest level of Cisco certifications which include CCIE Security, CCNP Security, CCIE Service Provider, Cisco Certified Specialist – Security and Enterprise Core, Cisco Certified Specialist – Security Identity Management Implementation and Enterprise SD-WAN Implementation, in addition to Routing and Switching – CCNA, CCNP, CCDA, and CCDP to name a few.
Can you share how your strategic partnership with Comstor has helped you in taking the latest Cisco solutions to the customers?
Being part of the service provider space, the Comstor partnership allows us to jointly build combined value propositions on Cisco along with Etisalat.
We have full access to the teams on the ground; be it the Channel Teams, Account Management, or Service Provider Teams to architect and build the right solution to our customers.
Our Presales and Bid Management teams work closely with Comstor's teams to ensure precise solutions are architected and offered to meet the expectation of our customers. Over and above this, our strategic partnership also provides us access to a rich set of training materials and labs to help improve the skills of our resources.