CNME Editor Mark Forker spoke to Shaji John, Product & Service Delivery Head at Gerab System Solutions, to find out how the company through its partnership with Cisco is helping to accelerate the digital journey of SMBs in the Middle East.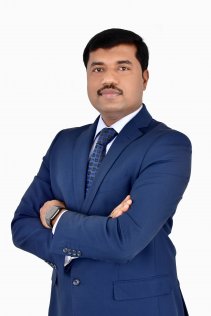 COVID-19 has not only accelerated the digital transformation journey of large corporations but, has also prompted small businesses across the globe to craft their journey. How can Cisco solutions help small businesses in their digital transformation journey?
When the COVID-19 pandemic hit, it was the greatest catalyst of digital transformation. It was more evident especially in small and medium businesses in the UAE & other Middle East markets than ever before compared to the trend in large organisations digital transformation initiatives.
In 2019 government and authorities limited large gatherings of people, restricted in-person business operations, and encouraged people to work from home as much as possible. Customers turned to online shopping for groceries to electronics, and businesses rushed to go digital overnight. The transition has not been smooth for everyone, especially the smaller firms. Smaller companies were unprepared for the abrupt move to digital, which the crisis demanded.
Here is how small and medium businesses take the technology leap with Cisco to ensure their sustainability.
Firstly, for SMBs the solution must be easy to design, deploy, maintain, and pay as you go models. Secondly, unlike large companies, SMBs operate without dedicated IT teams, and subject-matter experts to handle IT operations, and they have limited IT budgets. Finally, they worry about data security and privacy, especially the rising cybersecurity risks like ransomware attacks.
To accelerate the SMB customers digital journey, Cisco created purpose-built solutions around connect, collaborate. That enabled SMBs to connect to the network securely and collaborate seamlessly. It allowed SMB's to operate without IT personnel. Cisco certified and specialised partners like us to handle any technology-related challenges, using technologies like
Cisco Meraki: A cloud-based platform that helps SMB's that are starting to build consolidated architectures that deliver homogenous security and access from anywhere on any device.
Automated threat-management and network security updates, enabling IT teams to do more with less. Configure the devices easily and ensure security is consistent everywhere. Cisco Meraki helped many SMBs to create a secure network to enable remote work quickly and easily.
Cisco Webex: It is simple for SMBs to buy its bundled suite of products and solutions. SMB customers can leverage WebEx solution to interact with its customers, partners and other stakeholders ensuring a personal touch, especially when physical meetings are rarely advisable.
What are some key milestones including training & certifications that Gerab has achieved as a Cisco Partner over the years?
One of the biggest achievements was becoming the Cisco Premier Integrator in the region by achieving the Cisco Premier Partnership level.
Our In-house Engineers and consultants have achieved the highest level of accreditation. Few major certifications in Expert, professional & advance level like CCIE's – Collaboration, and Switching, Datacentre & CCDP's – Cisco Certified Design Professionals.
Can you highlight some of your recent projects where Cisco has helped address the critical needs of your Small Business customers in the current unprecedented times?
Yes, we have delivered some key critical projects to customers in the Retail, Oil & Gas and financial sector with Meraki Cloud-managed for remote office connectivity, Collaboration suite with Jabber enabled to Work from anywhere securely, Webex suites for education customers and many more.
The major highlight is, one of our leading healthcare customers had a high demand for an efficient call centre to handle the COVID-19 testing lab requests.
We provided a Cisco collaboration suite one-vendor solution to provide IP telephony, conferencing, collaboration and contact centre. We provided Cisco technology for this customer to better connect, communicate, and collaborate. Furthermore, we successfully delivered, improved customer service, empowered agents, and delivered personalised customer experiences with Cisco Contact Centre solutions.
Can you share how your strategic partnership with Comstor has helped you in taking the latest Cisco solutions to the customers?
Comstor is a specialist technology distributor. We are aligned with Comstor to accelerate the digital transformation journey for our customers. Comstor's value-added Cisco consulting services empowered our sales & technical team to create unique solutions that solve our customers' business problems.
We joined our hands together on various occasions, especially during the pandemic, to get specialised in Cisco Collaboration SaaS specialisation. It helped many of our existing & non-existing customers to have extended free Webex license along with Cisco. And later they became regular customers for the solutions offered.