By Rondy Ng, Senior Vice President of Applications Development, Oracle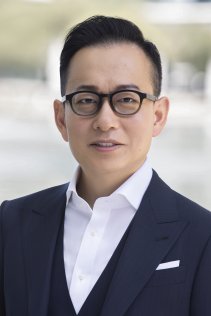 Customers continue to inspire the evolution and growth of our products. Every month, my team receives hundreds of suggestions from our users and then gets to work bringing these ideas to life. It's incredibly rewarding to see our customers optimise and improve their businesses based on new innovations we deliver.
We're providing hundreds of updates every year to Oracle Fusion Cloud Enterprise Resource Planning (ERP) and Oracle Fusion Cloud Enterprise Performance Management (EPM). The latest updates will help our customers take advantage of new growth opportunities by applying touchless processes that enhance the user experience and make work easier.
In keeping with our commitment to offer continuous innovation, I want to highlight several new capabilities within Oracle Cloud ERP and Oracle Cloud EPM:
Machine learning-enhanced intelligent performance management: Enables finance teams to import existing machine learning models from third-party applications, such as those that analyse customer data, deal profile data, or other operational data outside of finance, into Oracle Cloud EPM. This helps users validate and add context to plans, make more informed decisions, and more quickly turn predictions into business opportunities.
Financial reporting skills for Oracle Digital Assistant: Enable finance teams to easily manage account reconciliation, financial consolidation, and close processes with Oracle Digital Assistant. With the enhanced financial reporting processes, users can quickly and easily obtain insights into their organisation's performance by asking simple questions, like "What are the reconciliations due today?"
New Oracle Risk Management workflows and dashboards: Enable rapid detection and remediation of issues by analysing user activity and transactions that are powered by AI, automated risk assessment workflows, and pre-built controls that quickly deploy against security threats. The enhanced Oracle Risk Management dashboard improves risk awareness, collaboration, and executive oversight to help organisations build robust corporate governance.
Unified project planning, budgeting, and execution: Helps ensure projects are planned and executed in alignment with an organisation's strategic goals. For example, users can propose projects in Oracle Cloud EPM and send them directly to Oracle Project Management for execution or easily extend budget controls and approvals in a single solution. The unified business flow gives users full visibility into strategic projects so that they can accelerate execution and enable organisational alignment throughout the entire project lifecycle.
My team is proud to offer customers the most comprehensive set of enterprise finance and operations' capabilities, including financials, accounting hub, procurement, project management, performance management, risk management, and subscription management. We've created a self-updating and a self-learning platform that provides customers with advanced technologies every 90 days so they can build, innovate, automate, adapt, and leverage new business opportunities on demand.
Listening to customer feedback helps us deliver updates that make it easier for our users to do their jobs. I want to thank our thousands of highly engaged customers across the globe for trusting us to run their business, and providing an essential yardstick by which we measure our success.