Mohamed Sabra, SMB Lead, Middle East and Africa at Cisco, tells Anita Joseph how small & medium-sized businesses can successfully navigate the nuances of hybrid work.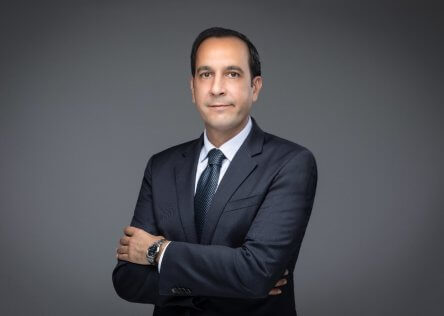 What has been the magnitude of the impact of hybrid work in driving SMB digital transformation?
A global pandemic wasn't part of anyone's business plan. As it turns out, however, many small and medium-sized businesses have been uniquely up to the task, rapidly adopting new processes and technologies.
One successful adaptation by SMBs will persist long after the pandemic: the broad acceptance of remote work. To adapt, SMBs did what they do best: finding solutions that simplify their increasingly complex business operations. SMBs now have a heightened awareness of their need to modernise IT, according to market research firm Techaisle research, in the latest edition of SMB dynamo, a new quarterly Cisco ebook that in its latest edition explores the trend toward hybrid work.
In fact, Techaisle research reveals that collaboration is now ranked as a top priority by 96% of SMBs — enabling remote and hybrid work will act as the foundation for the further evolution of workplace models. Now a growing number of organisations are implementing formal structure and tools to enable what's known as hybrid work, a seamless blend of in-person office settings with remote work that drives higher productivity and increased employee satisfaction.
SMBs have a well-earned reputation for doing a lot with relatively little, by getting the most out of every resource they have. What are some of the advanced features of Cisco WebEx that can help SMB's simply hybrid work?
Choosing the right collaboration solution is one of the most important decisions SMBs need to make as they adopt a hybrid work model.
With Webex, you are getting the intelligence that only AI-powered features can deliver, like your own meeting assistant to take notes, attendee insights, and facial recognition.
Designed to scale and grow with you, Webex offers a full suite of collaboration solutions that work with the tools you use every day, enabling you and your teams to be more productive anytime, anyplace.
Only with Webex do you have full end-to-end encryption. When you need to collaborate with others through video, audio, screen sharing or messaging, we help you stay protected.
It is a widely unknown fact that the Middle East has also been facing a 'cyber pandemic' since the onset of the COVID-19 pandemic with 250% increase in cyberattacks in some countries across the region. What are some of the essential strategies that SMBs can adopt to fortify security for hybrid work?
Defending organisations against cyber threats is tough for any business, regardless of size. But it's particularly true for SMBs because their resources are typically limited, and they must be laser focused on only making investments that will bring impactful results. The stakes are higher and prioritising what's most important is critical for success.
Some tips for SMBs to prioritise cybersecurity:
Start with people. You need to make sure that the people who access your systems are who they say they are. Protect your sensitive data by verifying the identity of users, devices, and applications with secure two-factor authentication.
Look at connections. People access your network in multiple ways. If you have a mobile or remote workforce, they may be connecting from an office, a home laptop, or a mobile device. Detect and block malware and viruses across employee devices with endpoint protection.
Pay attention to email. If you have people, you have email. Every day, people inadvertently click malicious link or open harmful email attachments that download malware. Block malware delivered through spam and phishing emails.
Don't let malware spread. If malware gets in, it spreads across your network, and can encrypt your files or take down critical systems. The Internet and networks don't work without the Domain Name. System (DNS) to route data, and neither does most ransomware. Defend your network. Block requests to sites that host malware with cloud-delivered security. In the latest quarterly report of Cisco Talos, one of the world's largest private threat intelligence teams, commodity malware outpaced ransomware. According to the report, during the period from April to June 2022, malware was comprising 20% of the threats observed, followed by ransomware.
Cisco security solutions work together and are backed by artificial intelligence and machine learning that can identify emerging threats. We've invested heavily in developing our security tools, and today SMBs can benefit from the same security technology that powers the world's largest, most complex enterprises.