While we hear a lot about organisations beginning their digital transformation journeys, Ranjith Kaippada, Managing Director at Cloud Box Technologies points out a myriad of internal factors can grind them to halt.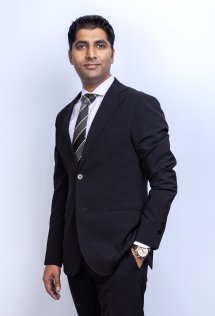 The pandemic spurred an increase of digital transformation initiatives across organisations and industries. And while this heightened awareness and roll out is meant to be appreciated, organisations still face the challenge of successfully completing such initiatives.
Global research organisations have studied completed and stalled digital transformation initiatives from many angles and concluded that the reasons for failure are often non-technical. CIOs need to be aware of the multiple non-technical reasons that can ground digital transformation initiatives, often for no fault of theirs, and plan to find ways to work around the points of failure described below.
Limited funding
Many finance heads continue to look at technology and IT spending as an operational expense rather than one driving innovation and longer-term strategic benefit. Hence, when a digital transformation initiative is proposed it may be hard for the CIO to gather the total funding to complete the project.
Inability to gather sufficient funds to drive a digital transformation project also arises when financial decision making is siloed and fails to see and apportion the benefits of digital transformation across the organisation. With such an approach, it may be difficult to justify sufficient funds and may require alternative routes for results.
The way forward is to justify expenditure for digital transformation with the business outcomes delivered. Many times, budgets are available with business heads and may require realignment and reprioritisation of the digital transformation initiative, along the business objectives related to that funding.
Delivery of timely business results and delivery of political benefits if well-articulated, can also help to trigger sufficient levels of investment to mobilise the digital transformation initiative. Finally, CIOs need to be flexible in identifying and realigning with multiple funding opportunities that may exist across the organisation.
Breadth of skills
The successful roll out of digital transformation initiatives requires having multiple types of digital skill sets across the organisation. Some of these core skill sets include cloud migration and orchestration, digital architecture and platforms, data analytics, user experience and design, amongst others. Other than technical skills, teams also need to prepare themselves to become agile and flexible, often referred to as digital nimbleness.
The way forward is to build multiple types of digital training programs across the organisation. In addition to training employees with digital skills along their functional job roles, they can also be offered digital skills training outside their functional roles. This will help them to understand the multifunctional and cross siloed approach of digital transformation.
Another important initiative is to build skills in business areas that are the most impacted by digital transformation. Since digital transformation impacts existing job roles and helps to create new ones, communicating new career paths and skills progression based on experience, are another important part of the internal initiatives.
Technology resources
Post pandemic, all industries, and all organisations, have experienced an increase in the usage of digital technologies. On the flip side, shortage of IT and technology talent can dampen the enthusiasm of most digital transformation initiatives. The reasons for shortage of technology and business subject matter experts in an organisation can range from cultural to siloed thinking of the management.
A short-term approach of building skilled resources in low code type of digital transformation solutions can only go so far. The real benefits for an organization are gained by developing the complete gamut of skills required to manage digital transformation initiatives of any complexity and scope.
The way forward is to build a continuous program of developing digital skills and culture across the organisation that helps in positive roll out of a digital transformation initiative. Such a continuous program of skills development and enhancement requires management support and a medium to long term vision for improvement and transformation.
Risk averse and resistance to change
In some organisations, the work culture does not reward change of routine and day to day processes and operations. Such organisation cultures are risk-averse and may believe there is no benefit in changing tried and tested work practices. In such organisations change management has to be actively and expertly managed.
There are multiple options for CIOs to manage the way forward. The first is to align with business heads and assess the possible cultural bottlenecks in the progress of digital transformation. Next is to align the progress of digital transformation with business outcomes and benefits. Managing change and the resulting business benefits from the change also needs to be clearly demonstrated and communicated across the organisation.
Siloed teams
Every organisation has its share of inherent silos that have an ongoing impact on processes and decision making. In day-to-day business, over a period of time, siloed ways of working get accepted. However, during digital transformation, teams that have been used to working within department walls and boundaries, find it difficult to change and adapt with the rest of the organisation.
This can have a negative impact on building the digital transformation strategy and its actual implementation and can be particularly destabilising when working across department siloes if there is inadequate preparation to overcome these challenges.
The way forward for CIOs is to clearly identify the roles of team members, their ownership in the success of digital transformation roll outs, and accountability and contribution towards success.