CNME Editor Mark Forker spoke to Volha Smirnova, Internet of Things and Analytics, EMEA Centre of Excellence, Software AG, UAE, to find out how the company defines what the fundamental characteristics of a smart city are, the solutions they are developing to fuel smart cities of the future and the importance of resilience in the new digital economy.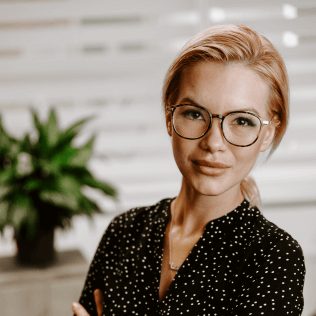 What is your definition of a smart city, some industry experts define a smart city based on its transportation service, or how connected it is in terms of public Wi-Fi, however, from a Software AG perspective what constitutes a 'smart city'? 
At Software AG when we say smart city, we talk about the maximum transferability of the physical realm into the digital one. The so-called digital twins of smart spaces be those as small as factories/buildings or as large as entire districts or cities. With regards to that we employ the layered approach. Normally, a smart city comprises of at least five different layers, which are:
Buildings: Physical buildings are rapidly becoming digital, with the concept of smart buildings gaining popularity. The smart buildings market will grow at a CAGR of 12.6 percent from 2019 to 2026, according to Future Business Insights.
These are buildings have energy conservation systems, water systems, smart maintenance, smart security & access management amongst other elements to create an overall uninterrupted and automated experience for the stakeholders & the residents.
Information systems: which defines the IoT infrastructure and the way the city has developed with regards to ICT services, 5G generation of the internet, the speed at which data is travelling and the speed at which the population is receiving some of those services.
This is also a vital pillar which enables the city to become smart and prepare it for increased automation and enablement.  This converts the physical layer into a digital reality. ICT layer & the level of its development helps to determine of the various IoT & connected services can be provided to the population digitally.
Population: This layer determines how the government is interacting with the residents whether through digital services or physical touch points from tenancy renewal to utility payments. In a larger perspective – in retail, and when it comes to shopping and E-commerce interactions – Amazon and Uber are classis examples. Smart Dubai Government Establishment is one of the happy partners of Software AG, furthering their initiatives with the help of our technologies.
Over the last twenty years, Dubai has made over seventeen-hundred services available through digital channels, simplified processes for mobile access. With a stack of technologies from Software AG, Smart Dubai has made its multiple touchpoint – digital and therefore redesigned from the perspective of the customer.
Transportation – or connected traffic which is a result of digitalisation that includes traffic monitoring, road management, parking automation and other such pillars that embrace a wide variety of parameters related to mobility outside of the infrastructure alone, beyond vehicles to several other collateral elements that can get connected. Other digitalisation efforts within this pillar include managing environmental concerns such as reducing carbon emissions.
Energy and Water – Developing predictive models for energy and water consumption is a vital mechanism towards building smart cities. Efforts to reduce carbon footprint and use water more efficiently making cities energy and water efficient is a global trend and a huge driver of smart cities.
Every year, around the globe more than 126 billion cubic meters of water (approx. 77 litres/capita/day) are lost due to leakages, poor metering, and tampering and with UAE being one of the driest countries in the world – is extremely aware and cautious of this natural resource usage and management. Software AG's manner of  intelligent linking of data from different sources like sensors, water meters, and weather data is creating new opportunities to use water more efficiently – and therefore more sustainably.
Can you outline to our readers what role Software AG is playing in terms of providing solutions that are going to underpin and fuel the smart cities of the future?
Below are some of the few examples highlighted amongst the several other regional smart city initiatives where Software AG has been playing a key role to enhance the lives of residents and visitors to improve and elevate public sector services, over and above several other initiatives that are also in the pipeline.
Speaking of Dubai alone, a city that is at the forefront of transformation with several digitisation efforts led by the Smart Dubai, Dubai's Smart City projects continue to see movement in line with the city's commitment of making it the happiest and smartest city.
One of their key strategies towards making it the happiest city is going paperless, a strategy where several technological changes are gradually being rolled out through automation in government institutions.
A recent announcement between Smart Dubai and Software AG in line with the paperless strategy will interconnect Dubai wide government entities and key private sector systems and processes to deliver the city's commitment to boost UAE's economy; a step to further harness digital innovation towards a paperless environment.
The initiative is powered by Software AG's multi-function iPaaS webMethods (Integration Platform as a Service) technology towards creating a paperless and digitized government that fosters smart living in 2021.
Dubai's AI roadmap also continues to accelerate through several projects in Dubai. In line with Dubai's AI initiative, Software AG showcased "The Future Smart City", powered by AI and IoT which showcased several public use cases such as traffic management, smart parking, school bus services amongst others, to improve the lives of residents and visitors that inhabit/ visit a smart city.
Abu Dhabi is another emirate strongly leading the innovation agenda in line with the Abu Dhabi Vision 2030. Making strong headway, a key example is the Abu Dhabi Digital Authority's TAMM initiative, a unified online service platform launched last year.
The entity that is accelerating innovation across the ecosystem as they drive the digital future of Abu Dhabi enabled the launch of TAMM through Software AG's webMethods API Management. The initiative offers a customer journey with a comprehensive set of government services through a single portal.
Beyond the UAE, speaking of Kuwait; one of the recent innovations and progress in line with Kuwait's smart city initiatives launched earlier this year was the ministerial decision to cancel the residency stickers on expatriate passports which is replaced by a civil card issued by the Public Authority for Civil Information (PACI).
In line with Kuwait's focus on smart city developments under the ambitious Kuwait National Development Plan 2035, the initiative was powered by Software AG's iPaaS webMethods (Integration Platform as a Service).
Software AG ensures its commitment and will continue to work closely with the organisations across the region to implement and launch smart technology solutions across all key verticals.
In the last 12 months, we have heard a lot about the importance of building 'resilient' smart cities. We know that connected IoT devices will be a critical component in the makeup of a smart city, but as cybersecurity threats continue to evolve, how much of a challenge is it going to be to make connected IoT devices secure? 
The emergence of Smart Cities is inevitable. For the millennials and the younger generation – the world has never been any different for them. However, the following needs to be ensured for smooth smart city running.
Security – Security of individual and organisational data must be enhanced as it can fall prey to hacking by cybercriminals. While the smart cities are underway, organisations are also integrating security as one of its key elements.
Regulation – government will have to match regulations with the current state of technology. The UAE government is far ahead than most developed nations in this capacity and is paving the path for the private sector too. Quality control is an integral part of regulation here.
Internet bandwidth -Connectivity can pose a challenge to the growth of a Smart City functioning. With 5G expected to be a reality soon, this concern is likely to be alleviated.
Customer Expectations – New waves of technology increase customer expectations. The wider populace has increased expectations from Smart Cities.  Therefore, governments and organizations have a big responsibility to shoulder and deliver in the coming years. 
Can you tell us about some of the smart city projects Software AG is currently working on?
Presently, along with du, Software AG is engaged with a series of automation in Dubai and UAE. Together with du, Software AG is in the process of bringing in the smartness and the efficiency in data collected by digitalising and reducing touchpoints between the governments and the population, between the population and the local infrastructures.
Considering how fast information is expected to be transferred in the UAE from one touchpoint to the other, du is embracing a series of automation processes from connected assets to connected infrastructure to connected energy consumption where information is rapidly captured from several devices installed in various different environments and effectively conveyed into a centralised dashboard.
This ensures improved and swift services to the population and becomes vital for disseminating information during times of crisis that have been very recently experienced by the world. Therefore, du, will eventually be a provider of multitude of services in the UAE which will go beyond the fundamental or basic pillars of the definition of a smart city.
The other very current example is that of Software AG's partnership Smart Dubai which is on track for its Paperless agenda 2021 and shares the ruler's vision to make Dubai the happiest place on earth which will also lead it to become a clean, green and an e-based place for all.
Smart Dubai has utilized Software AG's Cumulocity IoT technologies that aid smart lighting, car parking, traffic management, energy consumption, waste management and more that connects private and public sector enterprises by integrating over a whopping 1700 services through digital channels. Smart Dubai has enabled multiple service touch points that makes it easy for residents and visitors.