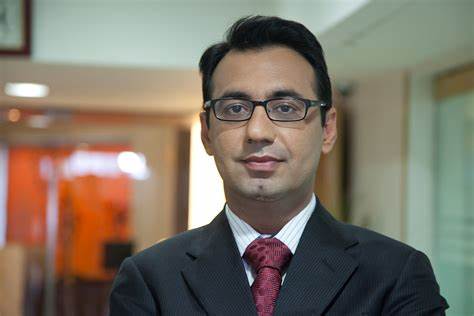 Harish Chib, VP, Sales – Emerging at Sophos discusses the company's channel goals and vision for the year ahead, the biggest challenges businesses are facing and the key technologies driving innovation.
What are your channel goals and vision for the year ahead?
We have launched our adoptive cybersecurity portfolio, which is a data lake with its own AI engine, as well as it has a global threat research team. We are providing threat intel to all our products and services, such as firewall, MDR services, email and Wi-Fi protection. We are trying to educate our partners to move away from coin product selling and go into a more trusted advisor role for their customers. This means you have to start adding a layer of services to your customers. We're training them to become a kind of managed service providers, so they engage daily with their customers.
From your company's perspective, what are the biggest challenges businesses are facing and how do you work with partners to solve these?
There are a couple of challenges in the GCC region. One is a geopolitical challenge as we need to make sure that the nations are sharing information and they're cooperating with each other, which due to complex relationships, is sometimes difficult. This creates a challenge for customers too.
The second challenge is resource constraint as they have limited budgets and a lack of skill manpower with customers. When it comes to cybersecurity, the digitalization has happened so fast in our region that it's getting difficult for businesses to keep pace with the cloud adoption. Therefore, it's getting challenging for customers to manage all of this with their limited budget.
Thirdly, it's getting really difficult to always keep upgrading and chasing your network making sure it's always up to date and protected. The attackers are getting very smart and are doing targeted attacks, so it's better for companies to adopt cyber resilience, which isn't just getting yourself protected, but getting ready in case these attacks happen, what is your readiness and how well you are equipped to come back or to mitigate these threats and make sure that your business suffers minimal damage and you are back up and running to serve your customers and clients. Cyber resilience is one of the challenges we are seeing, so partners need to educate their customers and every company can develop it with the help of Sophos range of products and services. That's our goal for partners.
How important is an event like GITEX Global for your company – and what value does it bring for your organisation?
Sophos has been participating at GITEX for more than 14 years, and this has been one of the best leading platforms for us to demonstrate all our product launches and services. It's a platform where we exchange knowledge and get some information on direct conversations with not only existing customers, but also potential prospects. We get to learn about what's the new thought process of the business, what CSOs are thinking about it, what their priorities are for the upcoming years and what the major issues are.
This platform gives us that direct engagement with customers and our partners. We've been busy working with all the partners, but this is the time when we talk about, not exactly business, but strategic discussions with each other about their growth plans and market trends.
From your company's perspective, what are the key technologies and trends that you're seeing that will drive your innovation and product roadmap for the next 12 months?
We have recently launched Sophos incident response service for 45 days for any customers, which are actually in active threats or active attacks, and they need immediate help. This means rather than going into all the red tape process, they can directly come to us within a day and we'll start working to make sure we mitigate and utilize those threats and we provide them 24/7 45 days monitoring services to ensure they are now stable and there are no such attacks happening. This is one of the key services we have launched.
Apart from that, we are also working very actively in our network firewall space, ZTNA services and cybersecurity as a service for our customers. We are also working on launching new access points and Wi-Fi six days access points for the market. We are constantly evolving, developing our AI based spread intel model and driving more automation to reduce the noise level of attacks.