MOHIT CHOWDHRY, BUSINESS HEAD- CRUCIAL, about how slow desktop performance can be addressed by using Crucial DRAM products by Micron.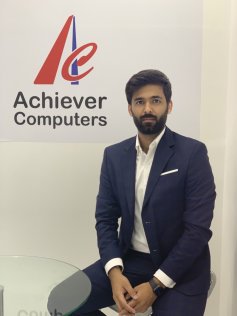 A slow desktop performance is an issue that plagues many users. While this can happen due to many reasons, it is enough to disrupt important work at a time when data transfer is revolutionizing business operations.
According to Mohit Chowdhry, Business Head at Crucial, there's a fast and easy way to improve computer performance. "A memory upgrade is one of the fastest, easiest, and most affordable ways to immediately improve the performance of your computer. If your PC laptop, desktop, workstation, or Mac system is running slowly, installing more memory takes as little as five minutes and delivers immediate and lasting improvements. Speed up your system, increase responsiveness, multitask with ease, and extend the lifespan of your computer with a reliable desktop memory, laptop memory, or Mac memory upgrade."
"And Crucial Desktop Memory is one of the easiest and most affordable ways to improve your system's performance," he adds. Crucial has been a respected brand of memory for more than 24 years, supplying large and small companies with high-quality Random-Access Memory (RAM) that is vertically integrated with Micron, one of the largest memory manufacturers in the world.
This brings us to DRAM, or Dynamic Random-Access Memory, a specific type of RAM that's found on all modern desktops & laptops. It is DRAM that needs to be ramped up, for today's computer systems to function well.
When it comes to DRAM & SSD, Chowdhry is of the view that Crucial by Micron provides unmatched support & service for its partners and a trust-worthy product for its consumers.  "Micron thrives in the industry by keeping the innovation alive and by setting new bars for its competitors. It is here to consistently make breakthroughs in the memory and storage products," he adds.
In his opinion, a Crucial memory upgrade is one of the easiest and most affordable ways to improve performance for every member of a productive workforce. Users are expected to enjoy faster bootups, quicker load times and increased system responsiveness without the expense of a new machine.
With its limited lifetime warranty in the UAE region, Crucial DRAM products help increase efficiency and boost the productivity of the fast-paced workforce today.