Frederic Abbal, Executive Vice President – Infrastructure, Schneider Electric, tells Tahawul Tech how digital technology is playing a key role in the solutions for new energy world problems. 
How is energy management being impacted by digital transformation?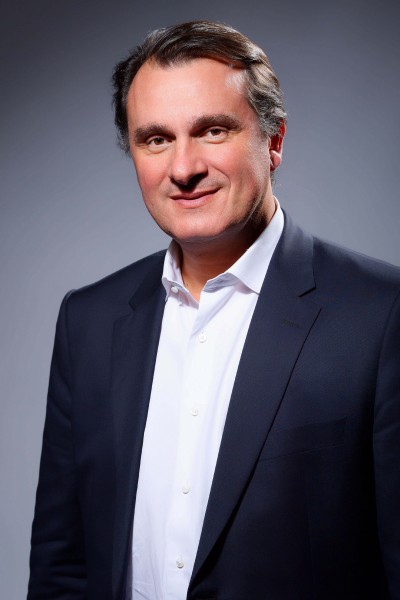 Across the Middle East and worldwide, we are seeing three key trends in the energy sector that are causing increasing energy growth and a greater need for energy efficiency. The first is urbanisation, with more people moving into cities; the second is digitisation, with a more connected world thanks to the Internet of Things era; and lastly is industrialisation, as Middle East governments diversify their economies towards sectors such as manufacturing and transportation and logistics.
Middle East utilities providers cannot continue business as usual. There is increasing urgency for utilities to undergo digital transformation, and integrate their IT, OT, and IoT systems to optimise costs, support energy sustainability, and enhance energy efficiency with innovations such as smart grids and smart meters.
Government-led nationwide digital transformation initiatives and Smart Cities developments across the Middle East, and especially in the GCC Council countries, are supporting this move towards digital utilities, energy efficiency, and securing critical national energy infrastructure.
Which emerging technologies are having the greatest effect on electric utilities? And which do you expect to make significant headway in the coming 5 years?
Worldwide, we are facing an "energy paradox" in the coming years – that energy demand will grow by 50 percent, but we will need to cut in half carbon emissions. At the same time, utilities are facing the twin challenges of how to decarbonise their electricity generation and meet growing energy demand.
One of best solutions is to increase the share of clean and renewable energy to the mix. By 2050, clean energy is expected to comprise 50 percent of the UAE's energy and 75 percent of Dubai's energy, and by 2030, the Kingdom of Saudi Arabia is set to generate 9.5 GW from renewables.
At the same time, Middle East utilities need to accelerate their smart grid deployments to drive new levels of energy efficiency. One of the growing trends in utilities is the micro-grid, which can operate in coordination with or independently of the city-wide or nation-wide smart grid. Smart micro-grids, for example, could see a neighbourhood of solar photovoltaic panels generate its own power, and send excess power back to the utility, leading to greener, cheaper, and more reliable energy.
In the IoT era, where more power plants, grids, buildings, pipes, and electric vehicles are connected, innovations such as artificial intelligence and machine learning could further enable smart grids to predict and meet energy demand.
How will the use of Electric Vehicles benefit utilities?
EVs can play a major role in providing energy efficient and sustainable solutions for utilities, cities, and countries, which will be of growing importance in anticipation of the growing challenges of climate change and fossil fuel scarcity.
Once utilities ensure smart grid recharging infrastructure is in place, EVs can reduce the strain on the smart grid by giving back energy to the electricity network. This is especially helpful when there are critical peaks – such as hot summer days to avoid blackout – or during severe weather situations, to feedback energy into local micro-grids.
How does the adoption of Electric Vehicles in the Middle East compare to that of other markets?
Globally, EV sales are posting strong growth, and are reaching record-breaking levels of sales. EVs are the last missing link in the overall sustainable urban mobility chain, and require recharging infrastructure to make them a success.
While the Middle East is not at the same level of electric vehicle sales as more mature EV markets, there is impressive momentum in the region. Middle East consumers are interested in these vehicles; distributors are opening showrooms, and utilities are installing the EV charging infrastructure that can make electric vehicle adoption more widespread. Governments are also purchasing EVs and offering incentives for consumers to purchase electric vehicles.
When do you expect Electric Vehicle usage to become more widely adopted? What changes need to be made in order for this to be possible?
In the Middle East, the public and private sectors need to further collaborate on catalysing electric vehicle adoption. For example, governments can offer consumers reduced taxes on purchasing electric vehicles, provide car pool lanes for EVs, and foster educational campaigns for the financial and sustainability benefits of switching to EVs.
Electric vehicles are not limited to consumers. Governments can also prioritise hybrid or electric vehicles for taxis, buses, trains, and ferries. However, as EVs become more prevalent, utilities providers need to have electric vehicle charging stations throughout Smart Cities, including on the street, in off-street parking and garages, and in buildings.
The smart grid is the foundation that will enable electric vehicles. Electric vehicles can both take power from the grid when they are charging, and give back power when demand is high. 
What challenges are you seeing utilities face in their efforts to become more sustainable?
Middle East utilities understand the urgency in undergoing digital transformation. However, implementing digital transformation projects should not be focused on technology for technology's sake, but rather using technology to solve business challenges – whether in supporting renewable energy generation, smart grids, or electric vehicle charging infrastructure.