More family members of a woman killed by an Uber self-driving vehicle have hired legal counsel, according to a Reuters report.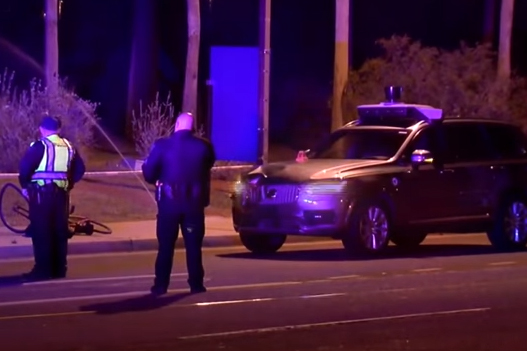 Phoenix attorney Patrick McGroder said he has been retained by the mother, father and son of Elaine Herzberg, 49, who died after being struck by an Uber self-driving SUV while walking across a street in the suburb of Tempe earlier in March.
A different law firm representing Herzberg's daughter and husband said it had reportedly reached a settlement with Uber. The terms were not given.
That settlement does not affect the new case, McGroder said in an email on Friday, Reuters reported.
"We are in the initial stages of investigation," he said, noting he and his two partners will represent the family members and that they had sent a letter of representation to Uber this week.
A spokesman for Uber declined to comment.
The fallout from the accident could stall the development and testing of self-driving vehicles, designed to eventually perform far better than human drivers and to sharply reduce the number of motor vehicle fatalities that occur each year.
Uber has suspended its testing in the wake of the incident.
In the dashcam footage taken from inside the Volvo XC90 sport utility vehicle that Uber has used for testing, shows the vehicle driving along a dark road when an image of a woman walking a bicycle across the road suddenly appears in the headlights.
Other footage showed that in the seconds before the accident, the human safety driver behind the wheel was mostly looking down, not at the road.
Toyota Motor Corp and chipmaker Nvidia Corp have also suspended self-driving testing on public roads, as they and others await the results of investigations into the Tempe accident, believed to be the first death of a pedestrian struck by a self-driving vehicle.