The Dubai Municipality has launched a system for smart control and tracking of five-gallon drinking water bottles.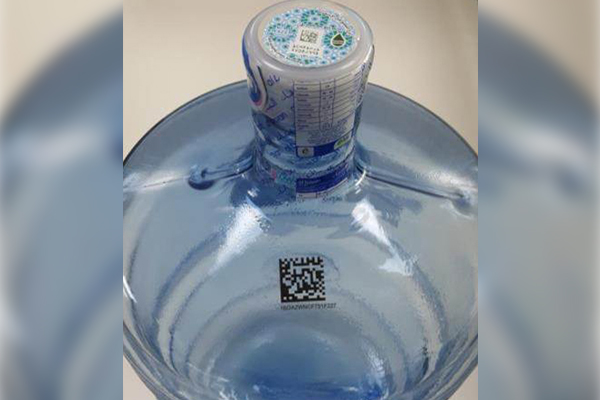 Dawood Al Hajiri, Director-General of Dubai Municipality, said that as of 1st April, 2018, all five-gallon drinking water bottling companies and factories that produce or sell in Dubai will have to implement the smart control system to track and control these bottles.
"This system includes multiple features such as a unique laser code printing on each package as a 'unique mark' that cannot be deleted or changed. A smart sticker will be placed on the lid of each bottle each time it is packaged in the production line. This label is equipped with digital technologies and secure features similar to those used to protect bank notes from forgery," he said.
According to Al Hajiri, the app called "Water SmarTrace" will be in the experimental phase from 1st April and the experience will be evaluated in coordination with the water bottling companies and the project executing company.
The new system will enable the collection of basic data of the product during its production process.
When scanned, the sticker will show the record of the bottle and how much it was used.  The system will allow consumers and inspectors to check the number of times the bottles were used via a mobile app.
Officials previously set the number of maximum refilling at 33 as overused bottles can release carcinogenic substances in the water.
Al Hajiri added that the assessment will be done under the supervision of Dubai Municipality and the Municipality will deal with the challenges arising from the application transparently, taking into account the interests of consumers and companies and ensuring fair application.
The consumer can download the Water SmarTrace app on smartphones run on Apple and Android operating systems.
Khalid Sharif Al Awadhi, Assistant Director General for Environment, Health & Safety Control Sector, said, "The consumer can also report about any product using this app, which provides a feature to determine the cause of the problem from a checklist, as well as the possibility of taking a picture of the container with the subject of the communication and location of the message instantly. This enhances the consumer's role as an active partner in the control process," Al Awadhi added.