Attributed to: Atul Joshi, Executive Vice President, Jumbo Group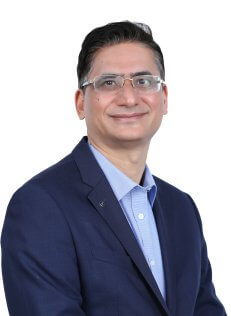 Across the region, employees are returning to work as the restrictions of the pandemic are lifted, but it is clear that for many organisations a hybrid model of mixing office time and work from home (WFH) is going to be the preferred way of working. While there are many compelling reasons to enable staff to continue to work remotely, there are challenges to WFH, particularly with data and technology that will need to be addressed if the hybrid model is to be sustainable in the long-term.
Changing focus for IT support
In the early days of COVID-19 disruption, many IT teams achieved outstanding results in ensuring that staff remained connected, and that businesses were able to continue to operate. Companies rushed to provide remote access to business applications, deploy unified communications and video platforms, roll out VPNs for secure access and in some cases even find new hardware for employees who previously worked solely on premise.
Staying connected, even with the challenges of lockdown, is essential to all businesses. Having staff who are unable to work through lack of access to systems can have a serious impact on the bottom line. A 2020 survey of SMBs conducted by Infrascale shows that more than one third of SMBs have lost customers due to downtime, and 17% have lost revenue.
At Jumbo Enterprise, the rapid shift to WFH didn't catch us, or our customers, by surprise – we had already developed deep expertise and an extensive portfolio of solutions for remote working that have enabled our customers to stay connected and to easily make the switch over to having teams working from home. Across key areas of remote support and security, our proven solutions have been essential in managing the requirements of lock down, and we're positioning and refining those solutions to enable the evolution of the hybrid model in future.
Innovation in remote support
After the initial shock of shifting to WFH, one of the biggest challenges faced by IT departments is the ability to manage devices and rapidly resolve IT issues and avoid lost productivity, while not being able to provide in-person IT support. One of the most important solutions that Jumbo Enterprise has been able to offer to customers is devices with the Intel vPro processor. Intel vPro is an integrated platform that combines business-class performance, hardware-enhanced security features, modern remote manageability, and PC fleet stability.
The vPro processor provides additional stability and security for individual PCs, meaning the remote worker has a better experience overall, and for the IT department, staff are able monitor, update, and troubleshoot multiple PCs ever needing to have physical access to the device. Any device with a vPro processor can be configured with vPro functionality, which then means IT personnel can access the device remotely and securely and troubleshoot issues even if the device is not switched on or has a serious fault with the operating system.
For WFH, the ability to do remote maintenance is a huge benefit, but the vPro solution also means that companies spend less on administration and IT costs and get better performance overall from their PC suite. To further support our customers, Jumbo's own helpdesk has adapted to the increase in WFH, with advanced multichannel support, greater flexibility, and enhanced training for our staff on common WFH issues, to ensure faster resolution to any issues that may occur.
WFH: A new challenge for cybersecurity
Practically from the very start of the pandemic, hackers have tried to capitalize on the increased number of employees who are now working outside of the safety of the corporate network. In 2020, the UAE saw a 250% increase in cyberattacks this year, with phishing and ransomware incidents increasing in frequency, Mohamed al-Kuwaiti, head of UAE Government Cyber Security, said at the GISEC event in December. The same trend has been seen around the world. A survey by Malwarebytes showed that 24% of companies have had to pay unexpected expenses specifically to address a cybersecurity breach or malware attack resulting from COVID-19 related-WFH, and 20% of companies say they faced a security breach as a result of a remote worker.
Jumbo Enterprise is able to provide a full set of end-point security offerings to companies to manage these risks. The Intel vPro platform includes hardware functions to enhance device security and protect against cybersecurity threats, and the platform even allows IT staff to secure a device remotely if it is stolen, helping to protect valuable company data in the event of a theft. Hardware-based protection extends to application and data protection, along with advanced threat detection to ensure that systems are able to keep pace with evolving security threats.
Jumbo Enterprise also offers security solutions from industry leader Blackberry, including unified Security, endpoint management and secure communications, that provide IT teams with advanced security tools to monitor, manage and protect remote workers, their devices, and data.
The Hybrid Model
While working from home on a mass scale was initially a reaction to the very specific constraints of the COVID-19 pandemic, the technology to enable remote working already had several decades of evolution, as companies sought to empower their mobile workforce. The tools to allow more flexible working situations are widely available, and many companies are finding compelling reasons to continue to offer staff the option to work from other locations outside of the office. With millennials and generation Z joining the workforce, it seems like flexibility and hybrid models of working are here to stay. To manage these situations securely, and efficiently, businesses need to invest in the right infrastructure to be ready for tomorrow's requirements. Jumbo is the partner of choice for building the foundations to support the ever-evolving needs of the hybrid working model.