Some interesting figures first. According to IDC, the disk storage capacity shipped by vendors worldwide has surpassed 7 exabytes for the first time in the third quarter of 2012. This represents 24.4% year on year growth.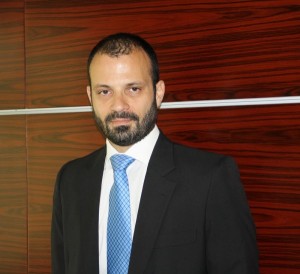 The analyst firm says driving the double-digit growth in storage was demand for multi-protocol storage systems such as Fibre Channel and Ethernet-based storage as well as a strong demand for upper mid-range and high-end range storage systems.
Despite concerns about global and regional economies, end users continue to invest in storage infrastructure to deal with the unprecedented explosion in digital data. In the Middle East, storage sales are witnessing a significant upturn fuelled by demand for technologies such as data de-duplication, thin provisioning, solid-state drives and automated tiering. This, in turn, has opened up new opportunities for the channel looking to grow the business and margins.
"The data storage boom of the last few years has, unquestionably, given a different meaning to the word storage. It has not become an essential requirement at all levels, from personal all the way to enterprise. With numerous studies predicting that data needs will grow 50-fold by 2020, this makes storage an impartial constituent of that growth equation. It is a no-brainer that part of this opportunity is there to be seized by the channel," says Nicholas Agyrides, MD of EMPA.
Sid Deshpande, Senior Research Analyst, Gartner, agrees that is a high margin opportunity for the channel. "Buyers prefer to purchase storage and wider integrated solutions from one vendor or channel partner so that they can make it responsible and accountable for the products and offerings and reduce operational complexity."
He adds that while regulations differ from country to country and do not always mandate that storage hardware vendors should go to market through partners, it is the preferred way of doing business because of cultural reasons and the better effectiveness of the go-to-market strategy. Additionally, the heavy inclination toward the "solutions" approach (as outlined in the above section) means that enterprise organizations are more inclined to deal with a single point of contact for the entire data center project.
While this does not preclude storage hardware vendors from being directly involved in the bid, it is only in the case of some global strategic accounts that Gartner has observed storage vendors having a direct presence. Alternatively, in some cases, government organizations that use public funds may be wary of going through system integrators with a bidding process and may directly approach data center portfolio vendors in a closed RFP approach.
Gartner says regionally and vertically specialized channel players are very important to storage vendors' go-to-market strategies, not just for the reasons outlined above, but also because of their ability to identify and secure strategic opportunities in individual countries. In some of the smaller countries of MEA, the larger storage vendor/system integrator remains the technology expert while the specialized local partner is the identifier and facilitator of business opportunities.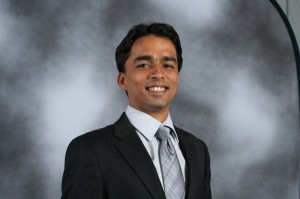 "In many niche markets in MEA, it becomes almost imperative to go through a local channel partner, because they have a closer pulse on the local market dynamics and upcoming projects. The strong penetration that local channel players have in the MEA region overall is underscored by announcements of system integrators aligning or partnering with other vertical-specific channel players to either increase their strategic scope of coverage and/or target specific deals," points out Deshpande.
Khwaja Saifuddin, Senior Sales Director, Middle East, Africa & South Asia, WD, says that though storage offers opportunity for high margins, the margins one makes depends on the approach adopted when it comes to selling. "If the approach is just to move boxes then it is difficult to generate decent margins on storage products. This is why the approach should always be to properly educate sales staff on storage products that are being sold, so that the product or solution can be pushed based on merits such as performance, features, value additions and its ability to satisfy a customer's needs. If you are able to satisfy a customer's needs in this way, it's very likely that you will be able to move the product without needing to offer discounts in order to complete the sale."
It's not just the enterprise storage market that is growing at a faster pace as consumers also continue to invest in storage thanks to the increasing popularity of smartphones and tablets, both of which are being used to create immense amounts of photo and video content everyday.
"Some of this content also ends up in the cloud on social media sites but we've found that a lot of consumers store the originals on their local storage devices. The devices being used to create this content are also becoming more advanced in terms of resolution; so whereas in the past smartphones and tablets offered 5-megapixel cameras, devices being sold on the market today offer 8-megapixel cameras or higher. The added resolution means that photo and video content is now larger than ever before, which means you need more storage space. The SMB segment is also one that is growing at the moment as more and more businesses setup shop in the region. Depending on what these organizations do, they could have very significant storage needs and we've also found that this segment of the market is traditionally less affected by external pressures such as regional conflict etc," says Saifuddin.
Buying trends and patterns
Gartner observes that the enterprise segment in the Middle East and Africa (MEA) overall still displays very traditional purchasing behaviors, with storage area network (SAN) demand being driven by database workloads and other structured applications, such as ERP and CRM. The service provider segment in MEA is displaying signs of innovation and adoption of the data center technology stacks, fabric-based computing architectures and storage arrays that are specifically targeted at the service provider cloud environment.
"A majority of storage purchases in the Middle East are directly or indirectly driven by government projects or initiatives, across verticals. In the private sector, the storage opportunity is very strong in the banking and telecom verticals. Network-attached storage (NAS) is expected to grow its share from 24% of the storage hardware market in MEA in 2011 to 41% in 2016, indicating a strong opportunity for storage hardware vendors," says Deshpande.
Gartner believes that the storage hardware market is still underpenetrated in the MEA region overall, with many organizations not having the insight or education required to assess the correct storage infrastructure for their application and service requirements. In the SMB segment and the lower end of the large-enterprise segment, there is more dependence on the storage vendors or their partners to suggest products and technologies that fit business requirements, rather than IT departments taking the lead and dictating their requirements to vendors and providers.
Most of the prominent vendors and their distributors are ramping up the support to help their channel partner tap the opportunities in the storage market. WD, for example, works with all of its partners closely and focus heavily on partner education where it trains partner sales staff across the full spectrum of products.  "An educated sales force is one that will be able to close deals quickly, without resorting to discounts in order to tempt the buyer into spending his money. WD's own sales staff is also on the ground to assist partners whenever the need arises. All of our partners have access to our WD University online product training tool and can also participate in our myWD partner program. The latter gives partners access to marketing collaterals, demos, future product information and there's also an incentive system that rewards sales successes," says Saifuddin.
Agyrides from Empa says it provides training to the resellers with the involvement of the vendors. "These include market briefings, technology updates, upcoming product roadmaps, and technical workshops. Certifying our reseller partners on our vendor technologies is another priority as it helps them be more competitive as well as it broadens their view in which key technologies to invest in. Lastly, certification is often correlated to receiving hefty rebates via vendor programs."
Going by the projected data growth, storage market exhibits strong growth potential and is likely to sustain its double-digit growth momentum in 2013 as well. Channel partners who can differentiate themselves with specialisation and solution-focused approach can indeed make hay while the sun shines.