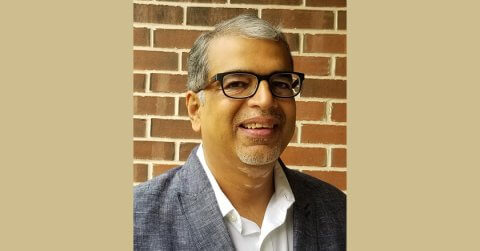 Vishal Minocha, Infor vice president of product management, looks at the importance of integrating robotics with a modern warehouse management system (WMS) to optimise productivity and performance within the warehouse.
Robotics has commanded headlines for its role in manufacturing and final assembly operations, with some of the world's largest manufacturers reporting massive robotics-led ROI in their quest to automate and innovate across the factory floor.
Robots vary significantly in size, functionality, mobility, dexterity, artificial intelligence, and cost. They can be fixed, mobile or fly, in the form of drones, and increasingly, they are programmed to recognise and learn from their surroundings. Their ability to capture information and make decisions independently, means that they can often perform tasks with little to no human intervention.
Here are three ways that robots can transform the modern warehouse.
1 Robotics-as-a-service
Robotics' deployment in the warehouse was, until recently, restricted to only the largest of organisations as they typically came in the form of fixed assets with high price tags. The emergence of robotics-as-a-service has, however, changed the game somewhat, bringing robotics-led innovation to warehouses of all different sizes and profiles. Testament to this, is that robotics is expected to see strong growth over the next five years, particularly within supply chain operations that include lower-value, potentially dangerous or high-risk tasks.
The opportunity for ROI is huge, as travel and movement of goods across the warehouse typically commands the most time and money. And against a backdrop of a global labour shortage, organisations are having to look at ever more creative ways to bridge skills gaps, and robotics represents a pivotal solution in this area.
2 Increasing complexity, new models
In the wake of a rise in online shopping, and associated SKU proliferation, merchandise has increased in both volume and diversity. Robots in the warehouse, which typically take the form of, make it simpler and more efficient to move both batches and individual picks, not only reducing reliance on labour, but mitigating risk through increasing safety on the shop floor. Similarly, drones can undertake detailed stock counts at night, eliminating a need for people to physically check inventory.
As many organisations bring their warehouse operations back in-house to realise greater control in the wake of unprecedented complexity and uncertainty, robotics can instil flexibility. In a similar vein, it can give 3PLs an advantage as they move complex merchandise mixes across numerous categories for high volumes of customers.
3 Integrating Robotics with WMS
Yet despite this shift, many organisations are realising that in order to realise the full potential of robotics, it has to go hand in hand with a modern, cloud-based WMS platform. Without a system which can be easily integrated via APIs, and seamlessly talk to the robots, interpret data, and inform workflows, robotics can only extend so far, limiting potential and impeding ROI.
While robotics can represent a game changer in automation and efficiency, allowing people to shift to more strategic, less dangerous, and higher value work, an effective WMS platform is the core foundation of the warehouse. Through facilitating seamless flow of data and insights spanning sales orders, picking, packing and fulfilment, the potential of robotics can be truly maximised.
In fact, according to Gartner 95% of supply chain organisations have either invested, or plan to invest, in cyber-physical automation, with a significant proportion of those planning in using intralogistics smart robots (ISRs). Labour availability constraints are the primary driver behind investments in robotics according to 66%.
As technology continues to improve, robotics-as-a-service gains further momentum, and prices decrease, the question is no longer whether to capitalise on robotics, but in what way, and how soon.
What is certain, is that the success will depend largely on the extent to which a modern WMS is leveraged to integrate and optimise workflows.
There is no doubt that the supply chain of the future is likely to see continued growth of autonomous robots. Those who get it right will not only improve the speed and accuracy of routine operations right now, but ensure flexibility and agility to adapt in the future as market conditions and dynamics dictate.