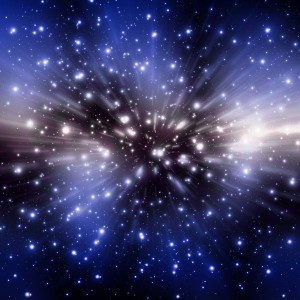 For Star Trek fans, it seems like a long time ago since the Starship Enterprise attempted to boldly go where no man had gone before. However, the enterprise is on the move at warp speed again — mobility is revolutionising the way the enterprise functions, and businesses are quickly adapting to a new way of living. CNME talks enterprise mobility.
There are many ways in which Star Trek and IT are related. Both have produced some fantastic gadgets and machines capable of doing things which our grandfathers would either laugh at or scurry behind a chair to get away from. Both outline technical missions. And both certainly have a forward-thinking vision capable of changing the way we see things. Okay, Star Trek is fiction, but the fact that the enterprise is moving at warp speed certainly isn't.
Enterprises have never been more versatile, free-moving, available, flexible and scalable as they are today. This comes down to a few basic points; the incomprehensible innovation of industry, the vision of CIOs with the backing of CEOs, and the opportunity to work from multiple platforms at any time, from anywhere. Mobility has allowed business to open itself up and expand beyond the realms of the office.
"Previously, employees were very much desk-bound. As mobile technology has ramped, devices now facilitate greater flexibility, which provides employees with the ability to access work-related applications or data from different places, and on multiple devices in a secure way. Employees can as easily work from home, the office location, or a café, on a laptop or tablet," says Tavis Butler, Relationship Segment Leader, Lenovo MEA.
Nader Baghdadi, ME Regional Director, Ruckus, adds, "According to research provided by IDC, the world's mobile worker population will reach 1.3 billion by the year 2015, which will represent 37.2 percent of the total workforce. In the Middle East, mobility is definitely seen as a trend — one that alters the way in which employees view the concept of work. A well-designed WLAN infrastructure, along with good mobile cellular technology, are, however, integral to the existence of a good environment for workers that is mobile in nature."
With this in mind, experts across the globe are placing an emphasis on mobility, describing it as a key trend which CIOs need to get on board with. Captain Kirk wants the enterprise to get out there.
"Enterprise mobility practices need to be a top priority for today's CIO. It is not a question of 'if' — end users will use mobile devices to connect to the corporate network, so it is in the CIO's best interest to provide a secure way to connect. The increase in mobile work usage also empowers employees to have more flexibility, which often has a positive effect on the overall work environment. From a CIO's perspective, it is essential to understand this is one trend that will not go away and requires the IT department to shift traditional mind-sets on what solutions and practices will best protect corporate data," says Ray Wizbowski, Vice President, Strategy and Marketing, Identity and Access Secure Solutions, Gemalto.
And as Richard Marshall, Research Director, Gartner, says, not getting on board with mobility could have a significant impact on your business, not only now, but in the future, for multiple reasons.
"Mobility is one of the nexus of forces shaping the future of business and IT. Ignoring it will result in companies being left behind, as they will not be able to operate at the same pace as their mobile-enabled competitors. Enterprise mobility can also help attract top talent with the dual promise of freedom of movement and innovative culture," he says.
The dawn of mobility
Most IT trends, themes and solutions are birthed from issues that need solving. However, the new school of IT paraphernalia can associate itself with a mixture of industry demand along with striking innovation. Sowri S. Krishnan, Vice President, Mobility, Cognizant, says that businesses constantly face the challenge of increasing efficiency and reducing costs. Increasing visibility into existing processes and activities provides a way to improve performance.
"To improve visibility, businesses require the collection and dissemination of detailed information on their fleets and delivery activities, and increased control over the productivity of their resources and assets. Enabling critical applications onto mobile devices will extend the reach of the enterprise and provide visibility to improve processes where the real cost savings exist," he says.
Hani Nofall, Director of Intelligent Network Solutions, GBM, outlines two reasons why mobile technology has become crucial.
"From a technological perspective, the number of mobile devices is rapidly increasing, as is data usage. This is being driven by the uptake of smartphones and tablets. The users of these devices are demanding access to the Internet, applications, and all forms of information, including work information, wherever and whenever.
"From a demographics perspective, increasingly, work is becoming an activity that we do, not a place where we go. Extended connectivity through smartphones, tablets and other mobile devices gives employees tremendous flexibility and even increased productivity," he says.
So now would seem an appropriate time for CIOs to view mobility as a top priority — perhaps even the top priority for the coming 18 months if they're to get their workforce operating at their peak, as well as ensure employee satisfaction.
"Mobile technology has already had an enormous impact on the wider business community. Indeed, it is now being described as one of the most significant changes since the Internet," says Hatem Bamatraf, Executive Vice President, Enterprise, du.
"It is therefore hardly surprising that smartphones and tablets are now having a big impact in the workplace. Mobile technology has become a much bigger issue than just the technology it runs on. It is now having a transformational impact on the workplace, as an emerging driver of workplace reform."
Osama Rasoul, Sales Manager, Borderless Networks Architectures, Cisco, adds: "Enterprise mobility should be a top priority for CIOs — not just to manage the inevitable influx of unsecured devices at work, but because of the potential of other financial benefits that can come from mobility solutions. The business benefits will vary based on an employee's role and work requirements, but Cisco estimates that the annual benefits from BYOD range from $300 to $1,300 per employee, depending on their job role."
Risky business
Enterprise won't fully invest in a trend, however, without being clear on the risks associated with it. With cyber security reaching such sophisticated levels, and the related risks being so damning, enterprise must first do its research. Where are the pitfalls in mobility, and where do they range from downtime to full-blown data breaches?
"Data protection is one concern for an organisation. These risks have been associated with laptops for a long time, but mobile gets more attention, since mobiles are known for their constant mobility and proneness to risks such as device theft or data loss," says Mathivanan Venatachalam, Director of Product Management, ManageEngine.
"The same goes for mobile applications — there are millions of applications available, some of which can compromise security, leading to a data security threat. But every technology trend comes with a threat, and only when there is a stabilisation of these technologies, simultaneous enhancement in security will evolve."
Chris Weddell, Director, Business Solutions Group, MEA, Misys, offers a view from the financial sector, an area with multiple layers of risk in regards to applying mobility policies.
"In the financial services sector, we recognise that the issue of trust still plays a major role in the adoption of mobility solutions. It is one thing to enquire on your bank balance on your smartphone, but to transact using the device is quite different. It is worth noting, however, that the economic downturn has exerted increased pressure on local financial institutions to ensure that their services are safe and compliant with strict industry and government standards."
Talking to a device
Mobility has helped with the upsurge in M2M (machine-to-machine) solutions. This is another technology which is set to enhance certain verticals. Again, the uptake is slow, and perhaps CIOs don't see the relevance. But experts believe they will.
"M2M communication allows devices to communicate with each other using the transmission of data over wired and wireless networks. M2M can directly rely on mobility depending on the field of use — in healthcare services, for example. Mobility is critical for the success of M2M technologies with projects such as mobile health and mobile screening," explains Nassir Nauthoa, General Manager, GCC, Intel Corporation.
And Jaco Hattingh, Group General Manager, Enterprise Mobility, Dimension Data, concludes saying, "This is a new, important trend as it allows making use of existing IT infrastructure to leverage saving into areas that fall outside of its domain. In the long term, M2M also offers the potential to automate a significant amount of manual tasks today, thus leading to cost savings. As M2M matures, we will see it taking over more repetitive tasks in the organisations."