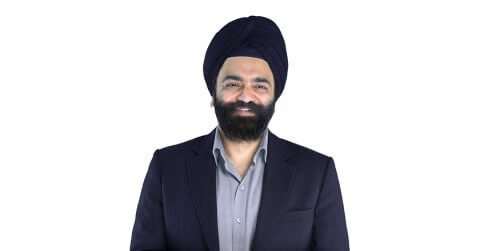 By Sanmeet Singh Kochhar, Vice President for HMD Global MENA & India
It's been a rollercoaster of a year for the smartphone industry – with new technological advances and soaring usage during and after the pandemic. As people adopted new routines and stayed at home longer, many spent more time on their devices – from shopping online to playing and downloading more video games to using their mobile devices for contactless payments. With a significantly altered mobile ecosystem in 2020 and beyond, what's in store for the GCC smartphone industry in 2023? Let's look:
Increased demand for OTT streaming
As 5G networks are rolled out across the GCC, 5G phones will become a prominent part of the product portfolio of smartphone manufacturers. 5G's faster connectivity and low latency which ensures almost no lag while playing, is expected to further stimulate the growth of sectors such as e-sports and video streaming, enabling high-quality immersive content to be produced and consumed. As consumer interest in 5G grows, over-the-top (OTT) platform subscriptions are likely to drive smartphone growth in the future.
Growth of mobile payments
Digital payments soared during and after the pandemic, as consumers adopted new payment methods, from contactless technology to QR codes to make bill payments, digital transfers, and other transactions. Estimates by IMARC predict that the GCC mobile payment market will reach US$ 85.1 Billion by 2027, with smartphones enabling this shift. As people and businesses adapt to the new normal in 2023 and beyond, we expect an accelerated pace of growth of mobile payments across various touchpoints as operators support the region's transition to a cashless economy.
A shift to eco-friendly smartphones and e-waste reduction
Consumers today are more environmentally conscious than ever before, with many wanting to keep their phones for longer if the device experience is not compromised. To respond to this need, smartphone manufacturers are doing their bit to reduce e-waste. For instance, the Nokia X30 5G is built with a 100% recycled aluminium frame and a 65% recycled plastic back, making it our most eco-friendly smartphone, right down to the box. Using 100% FSC-certified and 94% recycled paper boxes at a reduced packaging size saves on transportation CO2 emissions, all made possible by removing the charger to tackle e-waste. Going forward, we expect this trend to continue as consumers make more ethically responsible choices.
Innovation in hardware and software
From AI screen recognition to machine learning, smartphones will become even more indispensable and smarter companions as they gain a deeper understanding of people's preferences and usage habits to create a seamless mobile experience. The GCC states are already home to the highest concentration of mobile internet users. Increasing user engagement with bandwidth-hungry applications such as video is expected to lead to a surge in data consumption across the region, growing by 430% between 2021 and 2027. Over the next year and beyond, we expect new innovations in hardware and software to drive the development of more sophisticated features on smartphones to support this data consumption.
Increased focus on safety and security
Smartphones have become an extension of people's lives today – holding valuable information, from security passwords to transaction histories, photographs, contacts, access to social media profiles, and more. Mobile ransomware, phishing, and malicious apps are also being used by unscrupulous individuals and entities, resulting in data leakage and theft. Unsecured public Wi-Fi can also lead to viruses, which is why securing data on your device is paramount. Security and safety will continue to be a focal element in the smartphone industry as brands need to guarantee the safety of their users by ensuring regular software and security updates to enhance the overall smartphone experience.