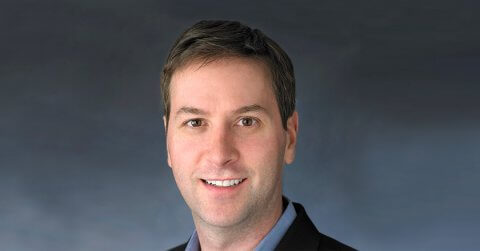 Salesforce, the global leader in CRM, has released its 2022 holiday shopping recap, analysing November and December shopping data from over 1.5 billion shoppers on retail sites using Salesforce Customer 360 (including 24 of the top 30 U.S. online retailers).
While November's online sales were lower than in 2021 and 2020, Cyber Week deals and Buy Online and Pick Up In Store (BOPIS) offerings helped retailers drive success in 2022. Across the 2022 holiday season, consumers spent a total of $1.14 trillion online globally and $270 billion in the U.S.
Top Salesforce 2022 holiday shopping insights
Salesforce data highlights trends that shaped the holiday season, including:
Holiday returns spike to record highs: Salesforce predicted over 1.4 billion orders purchased this holiday season would be returned. Today's data shows that the number reached 1.39 billion, accounting for 13% of total holiday orders and a 63% increase in returns YoY. These numbers spiked in the six days after Christmas, with 16% of orders returned over that week — a 5% increase over last year.
Retailers got shoppers' attention with discounts in the runup to Christmas: After lacklustre deals early in the season, retailers increased discounts. In the end, shoppers saw better deals than the 2021 holiday season — a 21% average discount compared to 19% the year prior.

Top discount categories included beauty, skincare, and makeup with an average discount of 29%.
General apparel and handbags were the next most discounted categories at 27%.

BOPIS brings hope to last minute shoppers — and growth to retailers: Nearly one out of every five online orders placed globally this holiday season were via BOPIS. BOPIS adoption by consumers peaked at 35% of all orders on the Friday before the Christmas holiday as shoppers retrieved last minute gifts.

When the ground shipping window closed on Dec. 15, U.S. companies that offered BOPIS grew their revenue nearly 7X faster than those without this fulfilment option.

Social media referrals hit an all-time high: Shoppers are adept at finding the products they want through all forms of commerce, but social media proved to be a growing favourite in 2022. Traffic referrals from social media hit an all-time high this holiday, driving 12% of all mobile traffic (+23% YoY). Belgium, Italy, and the U.S. represented the countries with the most social media-minded shoppers.
"Retailers closed out the 2022 holiday season with stronger online sales growth than expected – driven in large part by U.S. demand, steeper discounts on peak days, and BOPIS options", said Rob Garf, VP & GM of Retail, Salesforce. "Staggering return numbers show that consumers are still cautious amid economic uncertainty, however".
Salesforce powered the 2022 holiday season
Despite economic uncertainty and changing consumer spending habits, brands and retailers around the world found success with Salesforce this holiday season:
Commerce Cloud powered more than 220 million online orders while delivering fast, easy, and personalised digital experiences to shoppers. Digital sales powered by Commerce Cloud grew more than 6% YoY across the holiday season.
Einstein served over 10 billion personalised recommendations in November and December and 9% of all revenue was influenced by shoppers that engaged with these recommendations.
With Service Cloud, agents viewed or worked on more than 30 billion cases (a 20% YoY increase).
Explore further: