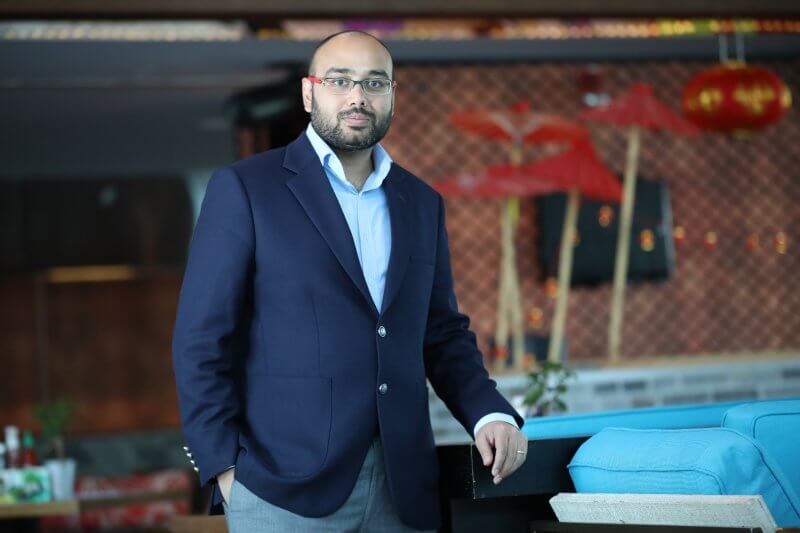 "If I hadn't started Trukkin, it's inevitable that somebody else would have come up with something similar." Janardan Dalmia appreciates just how quickly technology is now changing the world, and just how relentlessly it is disrupting all industries. He now counts his lucky stars that he got things moving when he did. 
The GCC logistics platform's co-founder and CEO cut his teeth in the ruthless world of investment banking with Bank of America and Barclays in New York City, but has now carved out an opportunity to reinvent the way the region transports goods.
Dalmia moved to the UAE in 2009 for an initial six-month period, before deciding to settle permanently after being drawn by the country's entrepreneurial spirit. "The UAE was becoming a very exciting place back then," he says. "There were so many success stories of entrepreneurs whose ideas were flourishing."
Working with Barclays until 2015, Dalmia spotted an opportunity in the GCC market that was ripe for exploitation – logistics. He saw a tired industry that was in dire need of a revamp, and in spite of his relative lack of experience and expertise in the space, he seized his chance.
"We spotted a gap in the market which needed to be rejigged," he says. "The logistics industry was ticking along, but we wanted to make its systems more efficient through the use of technology. Business was happening in an old school, traditional way with no innovation or transformation. It was a highly fragmented business, with no credible platform in the middle to deliver end-to-end services for shippers and transporters."
Launching in June 2017, Trukkin has since completed over 6,000 commercial truck journeys and moved over 1 million tonnes of goods in its first year of operations. "It's a significant achievement, and especially for a startup that's operating in Saudi Arabia and the UAE," Dalmia says.
Much like the industry in which he now operates, Dalmia was forced to quickly adapt to new demands, the world of investment banking in the United States a world away from GCC logistics. "My role as a banker helped me to see how big an opportunity can really be," he says. "It helps you to gauge the true potential size of a market, and the opportunity for change in this region's logistics is significant. I also believe my Indian heritage is an advantage in working with local truck drivers."
Having been forced to quickly change his own approach to business, Dalmia is also an advocate of encouraging flexibility in the ways businesses operate. "Failing fast is just another way to say that teams need to evolve faster," he says. "We've definitely gone through that transition. It's one thing to do research and for things to look good on paper, another is making things a reality. It's a case of changing fast, or evolving faster, to try and understand what market the requires. It's impossible not to make mistakes as a startup, but the idea is to keep experimenting. Thinking outside the box requires several iterations."
Looking ahead, Dalmia is certain that more change will come in the logistics space. "In five or 10 years' time, technology will have evolved, and will be much more infused in the industry," he says. "With a lot of improvisation and government efforts, systems will become more efficient. I see us as being one of the leading logistics players competing with the biggest transporters in the region."
Janardan Dalmia will be a panelist at tahawultech.com's Evolve Digital Transformation Forum, on Tuesday 30th October at the Habtoor Grand Hotel.