UiPath's RPA partners on how they've supported stc to leverage RPA.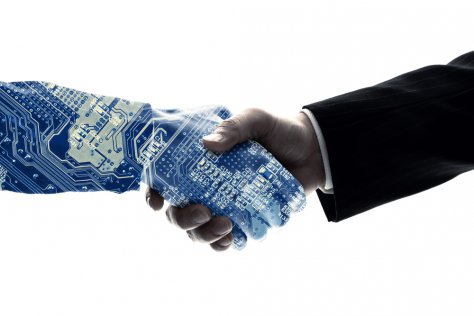 Shailesh Indapurkar, Senior Director – Digital Transformation, Protiviti Member Firm for the MENA Region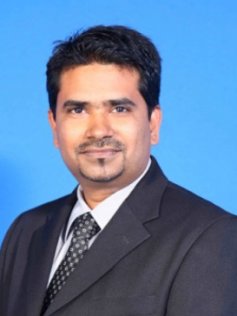 At Protiviti, we take a holistic approach to business process transformation and intelligent automation building cross-functional international engagement teams bringing together technology expertise which is complemented by deep industry and process understanding. Being an independent advisory firm, we always focus on the big picture, strategic business objectives and long-term sustainable results. Coupled with business performance improvement and risk oriented heritage of our consulting practice along with rigorous quality standards  – all this allows us to deliver truly transformational experience to our clients as we help them to reengineer their processes, develop efficient and resilient digital workforce and extend standard RPA capabilities by adding complimentary AI, ML and ACR capabilities into the mix.
Successful RPA implementation is always a team play that involves business users, IT department working in tandem with the software vendor and the implementation partner. If all the stakeholders work in synergy, remarkable results can be achieved – and that's what we were fortunate to experience during the recent engagement with stc. Our Telecom knowledge and flexibility during the process discovery exercise along with a strong Project Management and Solution Architect on the ground built the strong foundation of such large transformation project.
The role of RPA vendor in such a large-scale implementation is important and we would like to acknowledge UiPath's efforts around client and partner enablement which was critical to the success of the project. The great amount of information and materials available online, active online community and responsive technical support made it easier for our development team to overcome technical challenges whereas local UiPath Customer Success team helped ensure smooth and efficient communication and quick resolution of issues.
Mohamed Sedeek, chief operations officer, Giza Systems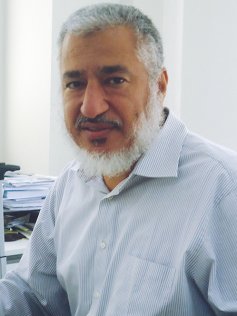 With its diverse track record and its strong, exceptional grounding in automation and integration, Giza Systems is able to work with its customers not only on a B2B level, but on a B2B2C basis to redesign and automate operational and business efficiencies for scalability and enhanced customer experience. 
Giza Systems, positioned as a digital transformation agent and trusted partner, has the unique understanding of its customers' requirements by mapping out its customers' journey to fully identify and determine the various touchpoints and challenges for agile, improved and streamlined operations and efficiencies.
Coming together to work with stc, both UiPath and Giza Systems bring distinctive capabilities to this project. UiPath, a leader in RPA, has the unparalleled technology for supporting stc on its digital transformation journey. Thanks to UiPath's best-in-breed technology, and to deliver the highest quality implementation, Giza Systems has become certified on the UiPath platform and are now officially UiPath Silver Partners, enabling it to fully develop its RPA know-how and competencies to be offered across the various units and verticals.
Giza Systems' own high automation and integration capabilities, in addition to its in-depth understanding of stc business and IT landscape, combined with the leading technology of its partner, UiPath, effectively increases the quality of stc operations, reduces their OPEX, optimises the productivity of the workforce and enhances their quality control. It also improves the satisfaction of stc's end customers, as it will free up the time of agents allowing them to handle more creative and complex activities instead of time-consuming repetitive tasks.
With the changing telecommunications landscape and the evolution of operators to DSPs, this new project allows stc to unleash new technologies and innovative ways of dynamically adjusting its efficiencies to manage complexity and achieve the highest levels of customer-centricity needed to respond to the growing requirements.
Zaid Al Mashari, CEO, Proven Consult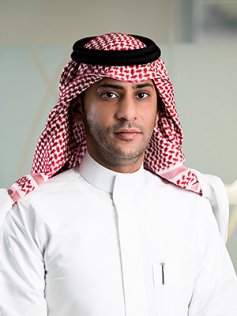 Proven Consult is capability and innovation driven. Our success is derived from our client centric approach with a real focus on commitment to adding value for our clients. We aim to partner with our clients which is a win-win scenario for both parties.
Our methodology is a belief that business transformation is a collaborative approach, yet we are not there as a solution provider but as a consultant and advisor to steer our clients through their digital journey. We focus on leveraging business goals and always consider the future of the organisation throughout the project so the implementation is not only right or the current requirements, but for future ones too.
The relationship with stc is not one of a customer and supplier. It is a real partnership where each party strives to help the other achieve success. This symbiotic relationship drives us forward and energises us to do more efforts and participate in meaningful ways. We valued our partnership with stc which is reciprocated when Proven Consult was awarded by stc as innovation partner. 
We also strongly value our partnership with UiPath and strive to stay aligned on our shared value for focus on capability in technology and delivery. We have built a large and strong team along with concentrated initiatives to raise market awareness for the solutions. These efforts have translated into positive results which are mutually beneficial.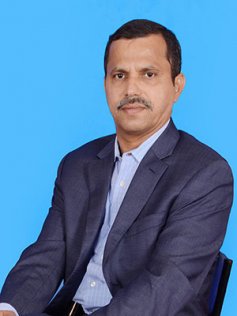 Praveen Kumar Kalbavi, Managing Director & CEO, Novigo
Novigo consultants studied the business processes at stc and recommended that they start their automation journey with the finance department. After creating a laundry list of processes and functions and undertaking a feasibility study, Accounts Payable – Payroll, VAT Tax Returns and Fixed Assets were the business functions carefully selected to start with.
The AP Payroll team concerns itself with validation of amounts being approved as payments to employees by comparing values between Oracle ERP, Discoverer and iGATE systems and requested amounts. They also had to review attachments wherever necessary to confirm authenticity of requests. Processes included within this function were End of Service Payment, Personal Loan and Early Retirement Settlement. The combined transaction volume exceeded 600 per month and took about 15 minutes/transaction when done manually.
The VAT Returns team prepares returns by collecting data from multiple source systems and create working papers (spreadsheets) leading to final reconciliation of In and Out VAT reconciliation. There were 12 such returns needed to be prepared per month and would take an average of 60 hours to complete a return form.
The Fixed Asset team generates monthly fixed asset capitalisation work file by referring to different reports which included FA Source line, Cost Summary Report, Account Analysis GL Report, stc PA Account Analysis and verification with Trial Balance Report. 12 such reports need to be created annually and it takes 16 hours to complete a single report.
Once the processes were designed and documented, Novigo professionals started the work on implementing UiPath robots to complete the same tasks that stc employees were earlier performing. Within a short period of 2 months, Novigo team was able to automate 10 processes which included 3 processes of medium complexity and 7 processes of complex complexity. ABBYY's OCR tool was also used to develop the solution.